Summer is sizzling with these hot new entertainment releases! Now that the kids are out of school, we've got your guide to the best in family programming, movies, and video games. Each month, we round up the hottest, most talked-about releases, and find out whether they're right for your young ones. We also link you to the Wikia Parent Page for each — authored by super fans — so parents have all the info they need to make smart decisions for their children.
So whether you're busting ghosts, monsters, or sharknados–see what movies, TV, and games your family can look forward to this month.
Notable TV Series
Dark Matter (July 1) — Ages 13 and up
Based on the graphic novel by Joseph Mallozzi and Paul Millie, Dark Matter goes into the lives of six strangers who are awakened from stasis on a spaceship with no recollection of who they are. We recommend that only teens 13 and older watch, as it features violent scuffles (including the use of guns), some mature themes, and mild language.
Degrassi: Next Class (July 22) — Ages 14 and up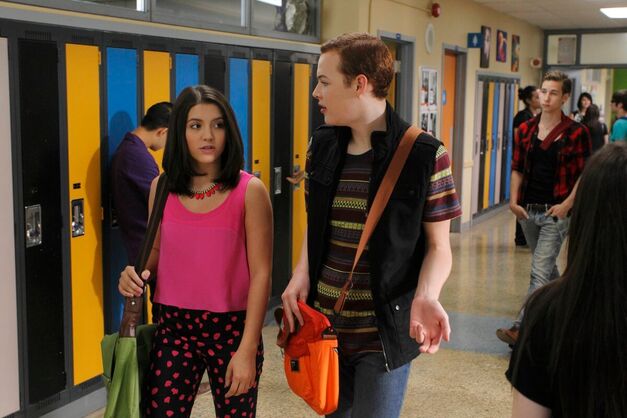 The fifth series in the Degrassi franchise, Next Class is a teen drama that follows the lives of high school students from the fictional Degrassi Community High School. Older fans may remember the series when it originally aired in the 1980s, and there's still a lot of conflict and drama going around. Because the show features partial nudity, language, sexual themes and underage drinking and drug use, we recommend this for older teens.
Elena of Avalor (July 22) — All ages
This upcoming animated series is a spin-off of the Disney Junior animated show, Sofia the First. Princess Elena of Avalor becomes heir to her kingdom, but at the age of 16, is too young to rule without a council. This is a family-friendly show with some magical themes — wizards, flying creatures — and teaches kids lessons in patience and compassion.
Sharknado: The 4th Awakens (July 31) — Ages 14 and up
Tornadoes and sharks and cameos — oh my! The fourth installment in the SyFy channel original movie series, The 4th Awakens picks up five years after the events of Sharknado 3: Oh Hell No!. Parents may want to avoid letting younger kids watch, as there is a good amount of gore, blood, and violence.
Coming to Theaters
The BFG (July 1) — Ages 6 and up
Steven Spielberg brings Roald Dahl's beloved novel to life in The BFG. There are some fantastical elements here, sad themes (including death), and loud, scary giants, which may be too much for the littlest viewers.  Overall, this tale of courage and friendship is one the whole family can look up to.
The Secret Life of Pets (July 8) — Ages 4 and up
The Secret Life of Pets is an animated talking-animal movie that takes place in New York City. Max, a Terrier mix (voiced by Louis C.K.) and Duke (Eric Stonestreet) are two dogs who become lost in the Big Apple. This animated comedy looks to be a treat for both kids and their parents.
Ghostbusters (July 15) — Ages 8 and up
Who you gonna call when you want to watch the reboot of a classic tale of the supernatural? There's something even stranger in the neighborhood, and four women (Kristen Wiig, Leslie Jones, Kate McKinnon, and Melissa McCarthy) set out to rid Manhattan of a powerful demon. Parents should be aware there are a few sexual innuendos, mild comical language and violence, and–of course–ghosts.
Ice Age: Collision Course (July 22) — Ages 5 and up
The second animated talking-animal comedy on our list, Collision Course is the fifth installment in the Ice Age franchise. Like the other films in the series, Collision Course is a quest-filled adventure full of comedy and excitement, with colorful characters who may prove to be a delight for the whole family.
Hot New Game Releases
Monster Hunter Generations (July 15) — Ages 13 and up
This action-adventure game from Capcom is an action-adventure role-playing game in which players engage in hunting missions in a fantastical world filled with monsters. Blood, crude humor, fantasy violence and mild suggestive themes gives this and other Monster Hunter games a teen rating.
I Am Setsuna (July 19) — Ages 13 and up
I Am Setsuna is an active time battle role-playing game from Tokyo RPG Factory. Endo, a man from a tribe of mercenaries, is tasked with sacrificing a maiden named Setsuna. They must journey through towns and lands in the dead of winter; fighting demons along the way. We don't yet have an official rating, but keep in mind there are animated battle sequences and themes of sadness and death throughout.
Batman: Return to Arkham (July 26) — Ages 13 and up
This action-adventure game lets players play as Batman as he fights his way through Arkham Asylum. Players can examine various crime scenes, battle bosses, and rescue hostages. Parents should know that suggestive themes, references to alcohol and mild language and violence are at play here.
The Banner Saga 2 (July 26) — Ages 14 and up
This strategy role-playing game allows players to assume the role of mythical characters battling an ancient race of stone warriors. Players use a variety of weapons including bows, axes, and swords to defeat enemies. Alcohol usage, blood and gore (including dismemberment of characters limbs), makes The Banner Saga 2 suitable for older teens.