Luc Besson's new high-anticipated film, Valerian and the City of a Thousand Planets, will have a large presence at New York Comic Con this year. In anticipation, EuropaCorp has released new images and a brand new poster for the film.
Fans will also be able to check out a fun and immersive booth on the convention floor, located at the North Concourse Booth NC8. Director Luc Besson and graphic novel illustrator and co-creator Jean-Claude Mézières will also be at the booth to sign autographs for fans from 11:00am–12:00pm and then from 2:00pm–3:00pm.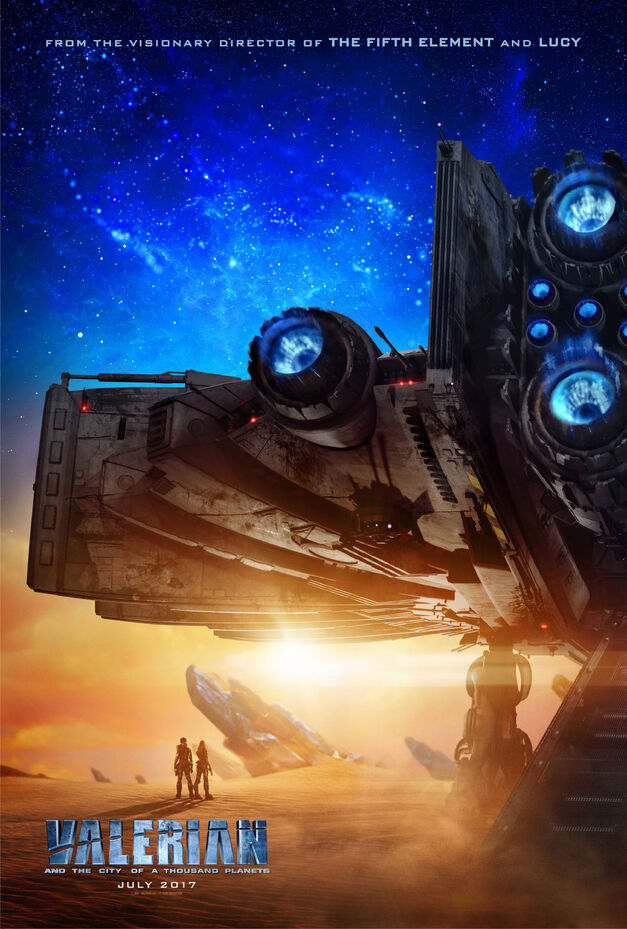 Valerian and the City of a Thousand Planets
Valerian and the City of a Thousand Planets is the new film from director Luc Besson based on the graphic novel written by Pierre Christin and illustrated by Jean-Claude Mézières. The film stars Dane DeHaan, Cara Delevigne, Clive Owen, Rihanna, Ethan Hawke, John Goodman, Herbie Hancock, and Kris Wu. Produced by Virginie Besson-Silla, Valerian and the City of a Thousand Planets is due for release on July 21, 2017.
Synopsis:
Rooted in the classic graphic novel series, Valerian and Laureline– visionary writer/director Luc Besson advances this iconic source material into a contemporary, unique and epic science fiction saga.
Valerian (Dane DeHaan) and Laureline (Cara Delevingne) are special operatives for the government of the human territories charged with maintaining order throughout the universe. Valerian has more in mind than a professional relationship with his partner- blatantly chasing after her with propositions of romance. But his extensive history with women, and her traditional values, drive Laureline to continuously rebuff him.
Under directive from their Commander (Clive Owen), Valerian and Laureline embark on a mission to the breathtaking intergalactic city of Alpha, an ever-expanding metropolis comprised of thousands of different species from all four corners of the universe. Alpha's seventeen million inhabitants have converged over time- uniting their talents, technology and resources for the betterment of all. Unfortunately, not everyone on Alpha shares in these same objectives; in fact, unseen forces are at work, placing our race in great danger.
Follow all the NYCC action on
Fandom
Oct. 6-9.
Star Wars fan and general pop culture addict. Only two beverages worth drinking are tea and whisky.