Anyone who grew up in the '90s was aware of the Power Rangers. The Americanized version of the Super Sentai series was a phenomenon for kids of the era, and a big screen reboot has been trying to come true for years. Well, the wait is finally over. Power Rangers made its debut at New York Comic Con. Check out the trailer that was shown at New York Comic Con.
If one thing came across strong at this panel, it was the friendship between the five actors playing the Power Rangers. Dacre Montgomery who plays Jason/The Red Ranger said that they all immediately began connecting with each other as soon as the casting was announced. They reached out through social media and began bonding before they even met in person.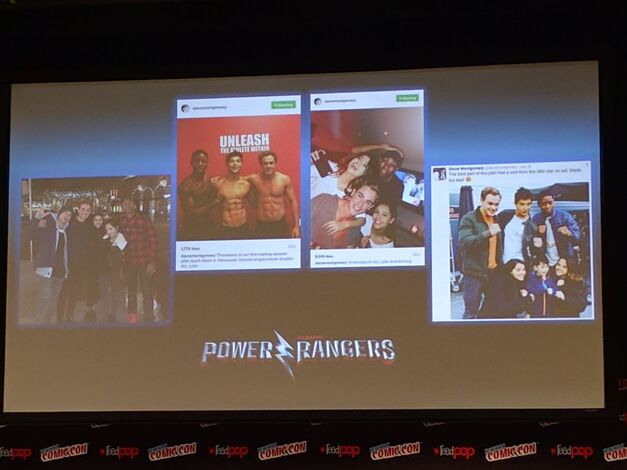 Director Dean Israelite and all the actors stressed that even though it features digital effects, Power Rangers included lots of real physical work put into it. For the iconic Zords, they actually built cockpits and flight simulators for each of the Rangers, much like Guillermo del Toro did for Pacific Rim. Israelite also promised that everything fans want will show up in the movie. Putty Patrollers, Goldar, Zordon, Alpha 5, and maybe even a tease for something further down the line… (hint: another Ranger perhaps?)
But as stated before, the strongest element of this version looks to be the cast. Two amazing things happened towards the end of the panel. Firstly, the entire cast struck their best Ranger pose together. The crowd went nuts. But more heartwarming was when they ran the trailer for a second time. All the Rangers turned around to watch the trailer, but they stood and hugged the entire time. It's pretty clear that this is a cast that has really become a team. If that translates to the screen, Power Rangers could be something special.