Warner Bros. Home Entertainment have announced that they will host the World Premiere of Batman: Return of the Caped Crusaders on Thursday, October 6 at New York Comic Con. Produced by Warner Bros. Animation and DC Entertainment, Batman: Return of the Caped Crusaders will be released in movie theaters for three exclusive showings on Monday, October 10 at 2:00 p.m., 7:30 p.m. and 10:00 p.m. local time. The following day – Tuesday, October 11 – the film will be available to own on Digital HD, and then available as a Blu-Ray Combo Pack and DVD from November 1.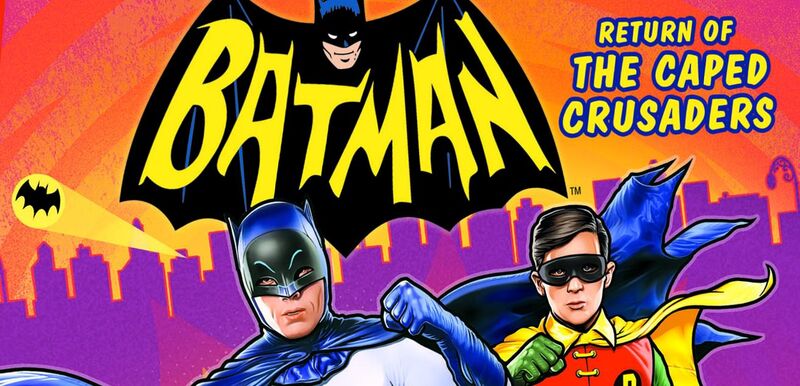 Warner Bros. Home Entertainment has also announced the supporting voice cast for Batman: Return of the Caped Crusaders, headlined by Steven Weber (Wings, iZombie, NCIS: New Orleans) and Thomas Lennon (The Odd Couple, Reno 911!).
Weber and Lennon will join Batman '66 stars Adam West (Batman) and Burt Ward (Robin) in the full-length animated feature film. They headline a supporting cast full of notable voice talent from across the entertainment world. Weber takes the role of Bruce Wayne's trusty butler Alfred Pennyworth, while Lennon will voice the role of Chief O'Hara. Julie Newmar returns to voice Catwoman, alongside Jeff Bergman as the Joker, Wally Wingert as the Riddler, and William Salyers as the Penguin.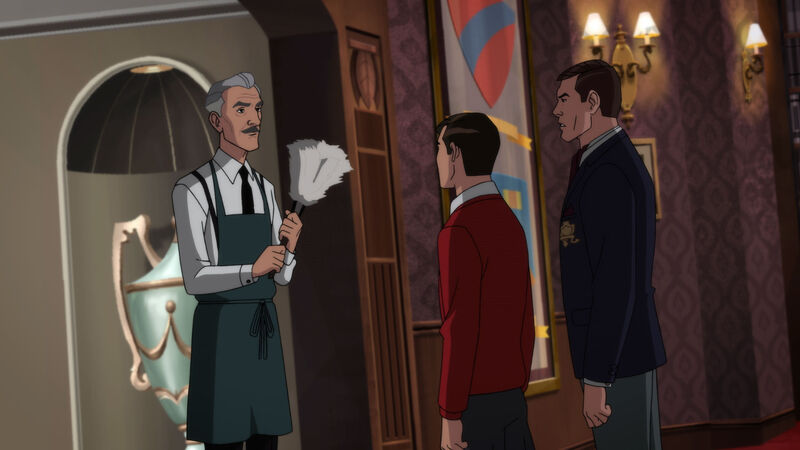 Batman: Return of the Caped Crusaders
It's back to the 1960s as Batman and Robin spring into action when Gotham City is threatened by a quartet of Batman's most fiendish foes – Penguin, The Joker, Riddler and Catwoman. The four Super-Villains have combined their wicked talents to hatch a plot so nefarious that the Dynamic Duo will need to go to outer space (and back) to foil their arch enemies and restore order in Gotham City. It's a truly fantastic adventure that will pit good against evil, good against good, evil against evil … and feature two words that exponentially raise the stakes for both sides: Replicator Ray. Holy Multiplication Tables!
Batman: Return of the Caped Crusaders is directed by Rick Morales (LEGO® DC Comics Super Heroes – Justice League: Cosmic Clash) and written by Michael Jelenic (Teen Titans Go!) and James Tucker (Justice League vs. Teen Titans). Tucker and Jelenic also serve as Supervising Producer and Producer, respectively, on the film. Sam Register is Executive Producer. Benjamin Melniker and Michael Uslan are Executive Producers.
Supporting Cast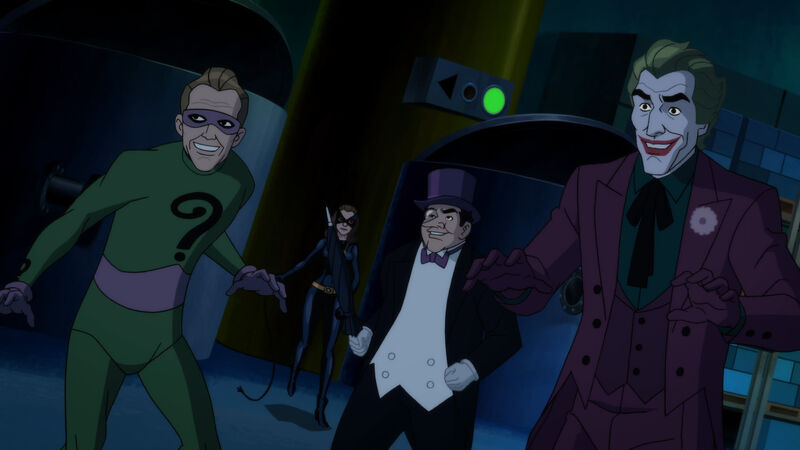 Jeff Bergman as the Joker and the revered Announcer. Bergman is well known as a voice of Bugs Bunny for more than a quarter of a century on series like Wabbit: A Looney Tunes Production, The Looney Tunes Show and Tiny Toon Adventures, and has provided a wide variety of impressions of live and animated celebrities (from Fred Flintstone and Homer Simpson to John Goodman and Paul Sorvino) for Family Guy.
William Salyers as The Penguin. Salyers is the actor behind the beloved Rigby in the longtime animated hit The Regular Show, and has voiced characters in wildly popular video games like Mass Effect 2 & 3, and Fallout 4.
Wally Wingert as The Riddler. Wingert, an avid Batman '66 fan, has been featured as Cubot for Sonic Boom, a regular in popular anime series like Bleach and Naruto: Shippuden, and has voiced a plethora of characters (from Austin Powers to The Grinch) for the Family Guy animated series. He maintains a strong connection to the Dark Knight as the voice of Edward Nigma/The Riddler for the Batman: Arkham series of video games.
Lynne Marie Stewart as Aunt Harriett. Stewart burst on the entertainment scene in the 1970s with roles in American Graffiti, M*A*S*H and Laverne & Shirley. Most recently seen in hit films (Bridesmaids) and TV series (It's Always Sunny in Philadelphia), Stewart holds a particular affection in the hearts of Pee-wee Herman fans for her recurring role in the Paul Reubens character's films and TV series as Miss Yvonne.
Jim Ward as Commissioner Gordon. Ward has provided voices for hundreds of animated films, TV series and video games, including multiple roles for Ben 10, and as Captain Qwark for Ratchet & Clank. He is well known for voicing Chet Ubetcha on The Fairly Oddparents, and Professor Charles Xavier in Wolverine and the X-Men.
Sirena Irwin as TV show host Miranda Moore. Irwin is a regular contributor on the ever-popular SpongeBob SquarePants animated series, and has made a pair of notable voice "appearances" in the DC Universe Original Movies Justice League: Throne of Atlantis and Superman: Unbound.
Follow all the NYCC action on Fandom Oct. 6-9.