Marvel's Hulk: Where Monsters Dwell, the first animated, feature-length film centered on Hulk, premieres on Digital HD on Oct. 21. In this spooky, action-packed feature, the Hulk and Dr. Strange team up with the Howling Commandoes, a supernatural strike force, to thwart the villainous plan of Nightmare, the evil, supernatural lord of the Dream Dimension.
This All Hallows' Eve, Nightmare is bent on conquering our waking world by crossing through the Dream Dimension and converting each dreamer into a monster. Can Dr. Strange, Hulk and the Howling Commandoes hold the line and put an end to his nefarious scheme?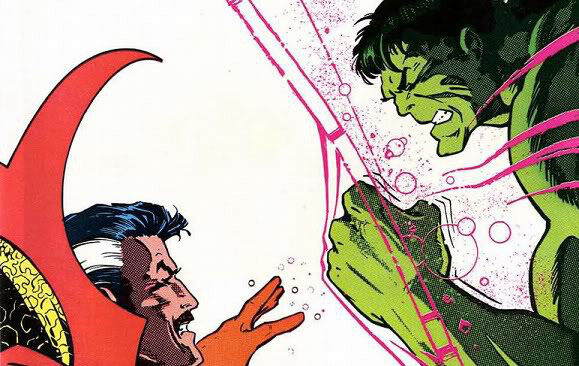 The film is stated to be more "adult-oriented", similar to the recently released DC animated film Batman: The Killing Joke. Writers for the film include Marty Isenberg ("Marvel's Guardians of the Galaxy," "Marvel's Ultimate Spider-Man," "Ben 10"), and Dave McDermott ("Marvel's Guardians of the Galaxy," "X-Men: The Animated Series").
Check out the confirmed voice cast below:
Fred Tatasciore as Hulk;
Liam O'Brien as Dr. Strange
Jesse Burch as Bruce Banner
Edward Bosco as Warwolf and Minotaur
Chiara Zanni as Nina Price, Vampire by Night
Mike Vaughn as Zombie Jasper Sitwell
Matthew Waterson as Nightmare;
Michael Robles as Benito
Follow all the NYCC action on Fandom Oct. 6-9