SPOILER ALERT: This post contains spoilers from the Arrow episode "Divided". Proceed with caution.
For the first time in six seasons, Arrow has a new team of superheroes. The team, which is comprised of Dinah Drake, Rene Ramirez, and Curtis Holt decided to go on their own after Cayden James threatened them and Oliver spied on them. At the moment, this new team doesn't have a leader or name — just a mission — take down Cayden James without the help (or hierarchy) of the original Team Arrow. While many heroes have passed through Team Arrow's ranks, this is the first time a team has left the Arrow cave to form their own group while not forming a spin-off, like the Legends of Tomorrow. How long will this new team last? Let's take a look at the history of teams on Arrow.
OG Team Arrow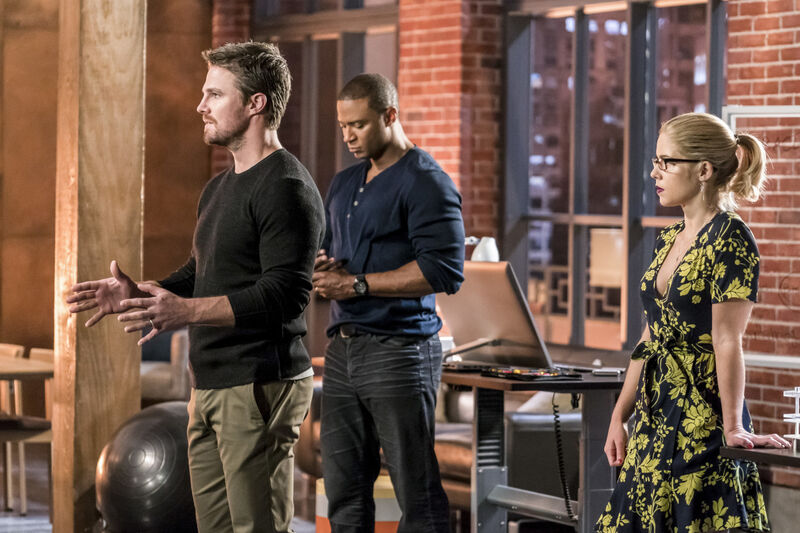 Oliver Queen has been the leader of Team Arrow since the beginning. The Arrow was, after all, the figurehead of Oliver's vendetta against the men and women on his father's list. The role of Team Arrow has changed, however, as more villains have targeted Star City since the List was finished a number of years ago. During this time, the roster of Team Arrow has also changed. First, it was Oliver and his trusty "green hood". Then it was Oliver and Diggle, his trusty bodyguard. Then it was Felicity, the hacker from Queen Consolidated. For a while Roy Harper was on the team, then Oliver's sister Thea. Sara Lance was on the team, as the Canary, then her sister Laurel as the Black Canary. Ray Palmer was on the team briefly, as was Artemis and Ragman.
Each of these people served on the team for a specific time and a specific purpose. The newest recruits, Curtis, Rene, and Dinah have been on Team Arrow for over a year. Oliver trained them hard in the early days, but they all found a place on the team. Things were going well for a while until Cayden turned the three seasoned members against the new ones. This is why Curtis, Dinah, and Rene left. Some fans would consider this a good thing. As Oliver said in this week's episode, this all started with Oliver, Felicity and Diggle — is having Team Arrow only be these three characters — the best thing for Star City?
"This started with you, with me, and with Felicity. Whatever comes our way, we can handle it. I believe that."

Careful what you wish for. Newbies.

— Stephen Amell (@StephenAmell) January 19, 2018
Meet the New Team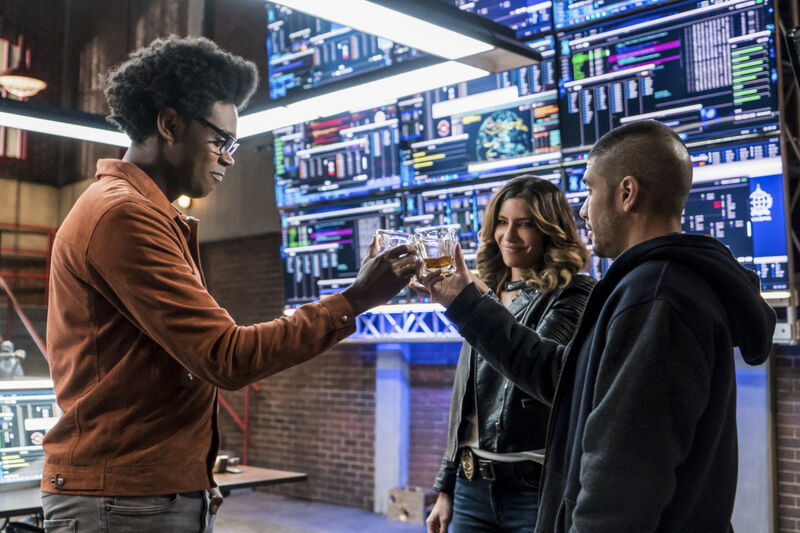 In the episode "Divided," Curtis, Dinah and Rene officially started their own team. While they don't have a team leader or a name, yet, they do have a base of operations, which Curtis has tech-ed out. Their base in the old HIVE building, an underground bunker somewhere in Star City. Since the team is brand new it's hard to say how they plan on fighting Cayden James. They will likely duplicate Team Arrow's strategy: Curtis will be Felicity's tech support, Rene will be Diggle's firepower and Dinah will be Oliver's bow, with her Canary Cry.
What's interesting is they may not realize how important it is to have someone lead a team. Are they all capable of being leaders? Absolutely. But should one person be responsible for making the tough calls when the team can't? Most likely. This is what makes Oliver such a strong team leader. Not that he can be cocky or arrogant, but that he knows how to make the tough calls. The same goes for Sara Lance on Legends and Barry on The Flash. Also, will this new team get a name? There are plenty of names from the comics that the show could use. Any theories?
Arrow airs Thursdays at 9PM on The CW.