DC's Legends of Tomorrow spent the last two seasons tracking down Vandal Savage and the Spear of Destiny. The Legends traveled from Communist Russia to King Arthur's Round Table to the moon and back, only to find time utterly broken. Now time is laden with anachronisms, and people and items are outside of their own time. This season, the Legends must put everything and everyone back in their rightful place.  
When the Legends return, they will encounter Julius Caesar not in Ancient Rome, but in Aruba. They'll discovery Gorilla Grodd not in Central City but in the Apocalypse Now-inspired jungles of Vietnam. They'll even find Helen of Troy caught up in a war, but not in Greece, in old Hollywood. The Legends will even travel back in time to save Victorian England from — wait for it — vampires from the future. Nothing makes sense, which makes perfect sense for our merry band of Legends.
Let's break down this new Legends of Tomorrow Season 3 sizzle trailer and see what other weird and wonderful time periods the Legends will find themselves in this season.
Hail Caesar!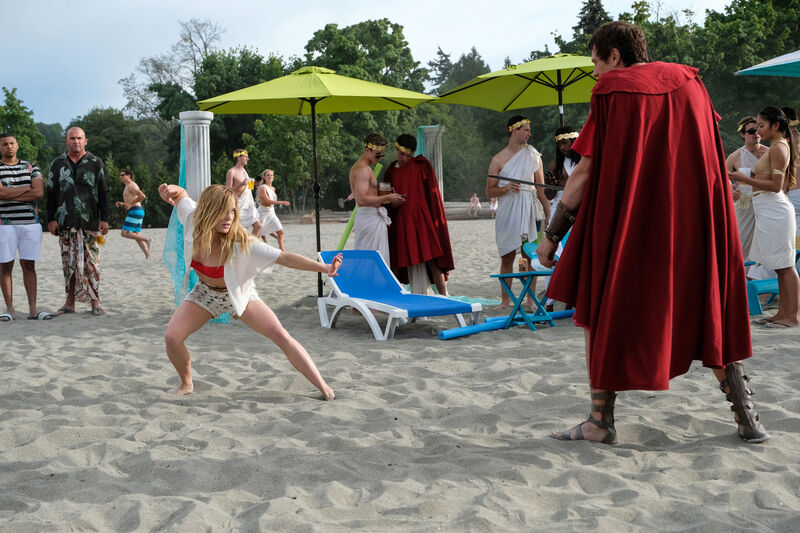 This season kicks off with Episode 1, "Aruba-Con." While the title proves that Mick finally got his wish to relax in Aruba, Aruba-con is also a nod to Julius Caesar crossing the Italian river, the Rubicon. Julius Caesar, however, is not in Italy, but in Aruba, and bent on taking over the world.
Somehow the Legends have to get Julius Caesar back to Italy in 49BC. They can't do it without the Waverider, which has been reclaimed by Rip Hunter's new Time Bureau, not to be confused with the Time Masters from Season 1. The Legends will have to steal the Waverider back and return Julius to his own time, all while avoiding Rip Hunter's new crew.
Welcome to the Circus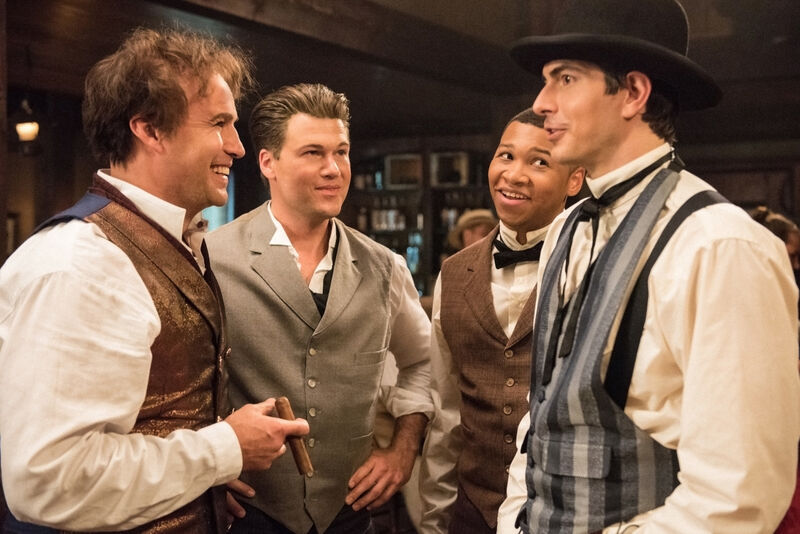 Episode 2 is titled "Freakshow" and will bring the Legends to 1870. There they will meet legendary circus man P.T. Barnum. Somehow an 11,000-year-old extinct saber tooth tiger has found its way into P.T. Barnum's circus. The Legends will infiltrate the circus as performers to find the tiger and bring it back to its normal time.
Billy Zane plays Barnum in the episode — you may recognize him from such films and television shows as Twin Peaks, Back to the Future and Titanic. Yes, he and actor Victor Garber were both in Titanic, and yes, there will be a joke made about it on the show.
Hack the Planet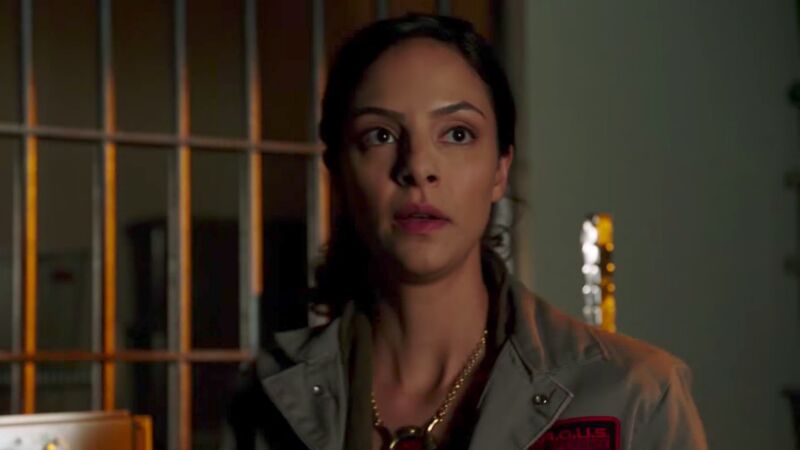 Episode 3 is titled "Zari." In this episode, the Legends will travel to 2031 to capture a rogue time traveler. The team goes to capture this anachronism that the Time Bureau caused. Perhaps by this episode they will have realized their purposes are aligned in fixing time.
While in 2031, they'll meet Zari, a hacktivist with a passion for social justice. She will challenge the Legends to not just fix time but to make the world a better place.
E.T. Phone Home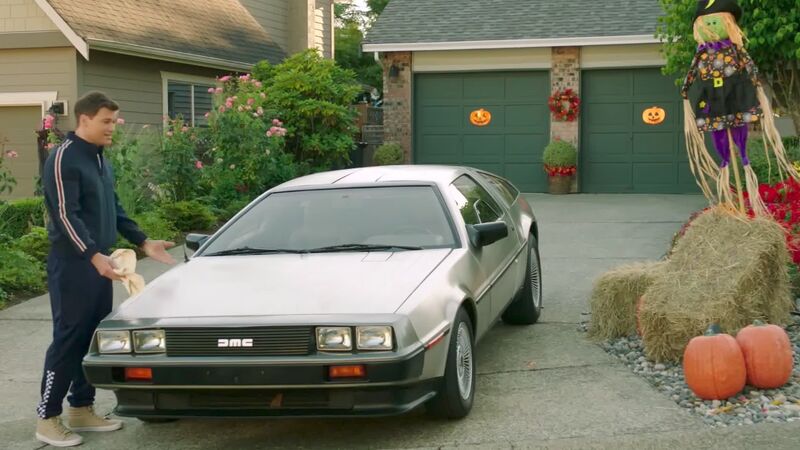 Last season, Legends of Tomorrow did a lot of "movie of the week" type of episodes. They went back to the 1970s to save George Lucas in "Raiders of the Lost Art," and traveled to the moon in the Apollo 13-like episode "Moonshot." This season they're going to the 1980s to pay tribute to famed director Steven Spielberg. Episode 4 is titled "Phone Home," a nod to one of Spielberg's most beloved films, E.T. The Extra-Terrestrial.
During this episode, the Legends will visit Ray Palmer's hometown. They'll meet his brother and learn some deep secrets about Ray. While they haven't announced what the anachronism in this episode is, it might be a Dominator alien from the Arrowverse "Invasion!" crossover.
Victorian Vampires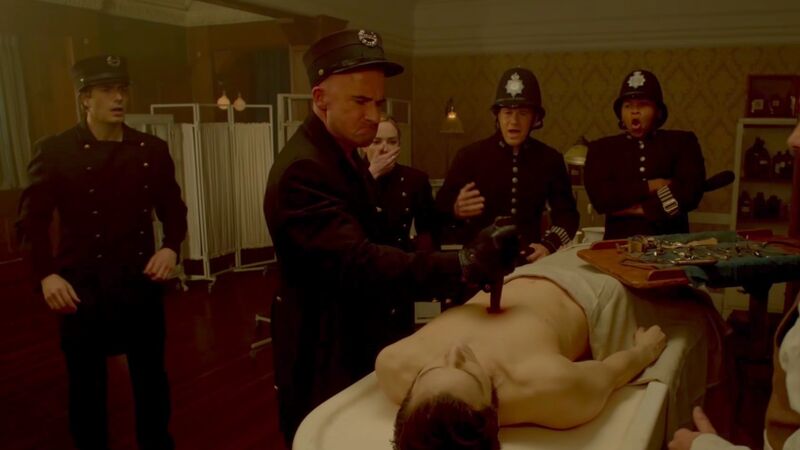 Episode 5 is titled "Return of the Mack." This episode will take the Legends to Victorian-era London in the late 1800s. The title refers to the Bobby Darin song of the same name, which is a reference to a killer. Some theories believe Darin was singing about Jack the Ripper, but that was never confirmed.
While the Legends are in London, they'll be on the hunt for a vampire — a vampire from the future no less. Could this ghoulish vampire have something to do with Jack the Ripper? That would make for a dark episode indeed.
Helen of Hollywood
Episode 6 is titled "Helen Hunt," and for a very clever reason. When the Legends arrive in 1930s Hollywood, they'll discover two movie studios at war. These studios will be fighting over one actress, who just so happens to be THE Helen of Troy. Helen is supposed to be wreaking havoc in the Trojan War, but somehow she ends up Hollywood. The Legends will have to find Helen and restore her back to her own time.
Apocalypse Grodd
Episode 7 is titled "Welcome to the Jungle." This episode will take the Legends to the jungle of Vietnam during one of the worst wars in recent history. Many films have been set in this era, including Apocalypse Now and the recent Kong: Skull Island. Films that focus on this time often show the landscape as smokey, sweaty, and dangerous.
When the Legends arrive in this time, they'll encounter their biggest anachronism yet: Gorilla Grodd. How Grodd got here remains to be seen. Grodd is usually antagonizing Central City on The Flash or in Earth-2's Gorilla City, not trying to rule the jungles of Vietnam.
This season will also feature a Freaky Friday episode, where Jax and Martin switch places. Freaky Friday was first a book, published in 1972. It was then made into a Disney film in 1976 and again in 2003. Damien Darhk also returns this season, as well as Martin's daughter Lily. This looks to be the best season of Legends of Tomorrow yet — let's hope they can restore the timeline without too much trouble.
Legends of Tomorrow returns to The CW Tuesday, October 10 at 9/8C.