Blizzard has announced a new Hearthstone expansion, which is themed around the Lich King and Northrend. The new expansion is called Knights of the Frozen Throne and it introduces a ton of new cards and even some free single-player content.
Hearthstone adventurers will be tasked with travelling to Northrend where they'll have to confront the Lich King and be raaised as Death Knights with some seriously awesome otherwordly powers, including the ability to steal life from opponents.
If you defeat him you'll ascend Icecrown Citadel and claim the Frozen Throne for yourself.
There are 135 frosty new cards up for grabs, including those that feature the new keyword, Lifesteal. There are also new Legendary Hero cards, which, when played, replace your character with a modified Death Knight version, which comes equipped with a new ability and look.
One of these new cards is the six-mana Deathstalker Rexxar, which has five armour and a Battlecry that deals two damage to all enemy minions. We're particularly intrigued by his Hero power, Build-a-Beast, which allows you to "craft a custom Zombeast" by choosing a pair of cards from two sets of three.
Only five of the 135 cards for the new Hearthstone have been unveiled so far, including Deathstalker Rexxar, which you can check out below: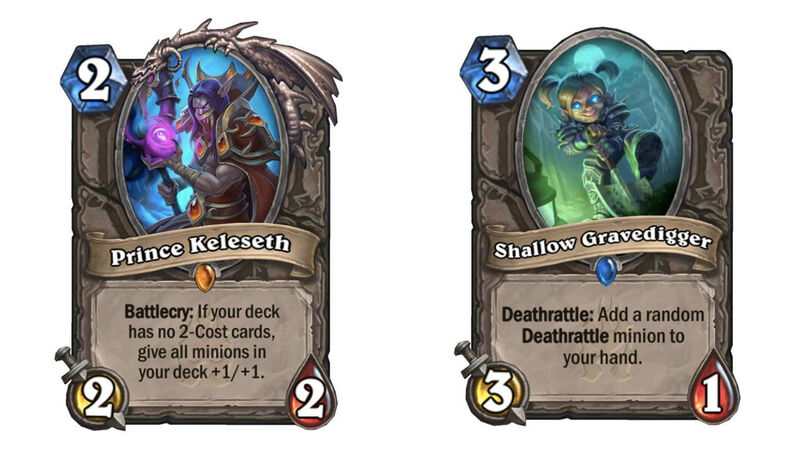 Hearthstone: Knights of the Frozen Throne also features a single-player component, a set of free missions (including prologue, final battle against the Lich King and two wings containing three boss fights each). Completely the prologue gets you a random Legendary Hero card, and finishing each wing gets you a card from the expansion. Finish the whole thing and you get a card pack.
The new Hearthstone expansion launches sometime in August, with a special pre-order offer available now where you purchase 50 cards for $50/£44.99. Anyone who opts for this will get a unique themed card back from the Lord of the Scourge himself.