Death is just a page turn away. At the Death Note panel at Comic-Con this afternoon, director Adam Wingard shared that his vision for the Netflix-exclusive film was to breathe new life into the wildly popular manga. However, as with other manga and anime-inspired films, like this year's Ghost in the Shell, Death Note has garnered severe criticism for whitewashing the original manga. Can the film overcome its deterrents?
At the Comic-Con panel, producer Masi Oka (Heroes, Hawaii Five-0) assured fans that the manga's creators, Tsugumi Ohba and Takeshi Obata, were consulted for the film's production. Still, it's worrisome that the cast has only one Asian actor (Paul Nakauchi, as detective L's assistant, Watari) despite being derived from a Japanese manga. Wingard has stressed that he focused on delivering his own take on the manga since the comic has been adapted to film in Japan three times but never for an American audience.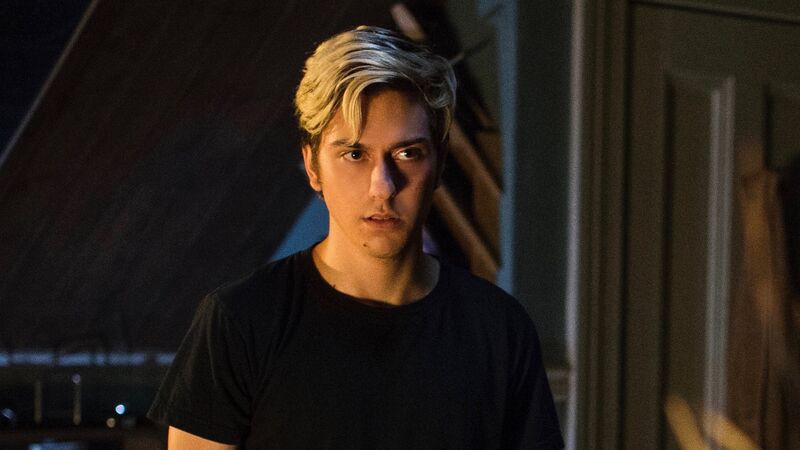 It's troubling that having a mostly non-Asian cast is the cost of having a manga like Death Note go mainstream. I'm Japanese myself, and I'd very much like to see a character like Light — a character who's meant to look and be like me — be properly represented on-screen. (Is that really too much to ask, Hollywood?)
Still, it's reassuring to know that Netflix at least gave Death Note a chance. In a clip screened at the panel, protagonist Light Turner (Nat Wolff) encounters Ryuk, the death demon, for the first time. (Tellingly, the clip cut off right before Light was about to have his first victim, a high school bully, decapitated.) Even after Ryuk — voiced by the gravelly Willem Dafoe — appears on-camera, Wingard makes the intriguing cinematic choice of keeping Ryuk out of focus until the end of the clip, giving him an appropriately ephemeral and unnatural feel. Wingard stated that as with his previous works, the film encapsulates multiple genres, with elements of romance, drama, and even musicals, apparently.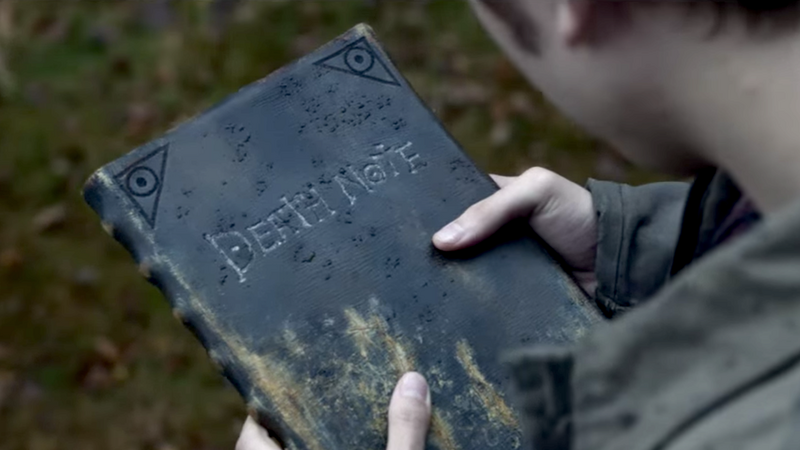 It remains to be seen whether the cast will do justice to the manga characters, though the panel did have some fun moments. Wolff shared that while preparing for his character, he made his own death note, and it was surprisingly easy for him to come up with people to mark for murder. "Names were just flying off my pen," he said. It's clear that the power that Light holds can go awry in anyone's hand.
What's more, actor LaKeith Stanfield came dressed in his role, the laconic detective L — and stayed that way the entire time. (Method acting is no joke, you guys.) When an audience member asked how he prepared for his role, Stanfield said, "We're all weird in the best way. That's what attracted me to L, and so I just let myself be weird."
Death Note comes exclusively to Netflix next month on August 25, 2017. We'll have to wait until then to find out whether the controversial film will be able to overcome its criticism. Check out our recap of the movie's trailer here.