The antics of Geralt of Rivia will be hitting your living rooms again soon, as Netflix has partnered with Polish production studio Platige Image to create The Witcher TV series. This new TV series will be based on The Witcher Saga novels, written by Andrzej Sapkowski who will serve as creative consultant on the series too.
The news comes via an announcement from Platige itself, who confirms that it has some serious talent on board. The Expanse's Sean Daniel and Jason Brown are on board as executive producers, while Oscar nominee and BAFTA winner Tomek Baginski will direct.
"The Witcher stories follow an unconventional family that comes together to fight for truth in a dangerous world," said executive producers, Sean Daniel and JasonBrown. "The characters are original, funny and constantly surprising and we can't wait to bring them to life at Netflix, the perfect home for innovative storytelling."
According to the Platige press release, this will be an English-language drama series and will explore Geralt of Rivia's life and adventures, just as the video game series has from CD Projekt Red.
It seems that author Sapkowski is pretty psyched about the series too, although the same cannot be said about his reaction to the game series.
"I'm thrilled that Netflix will be doing an adaptation of my stories, staying true to the source material and themes that I have spent over 30 years writing," said Sapkowski. "I'm excited about our efforts together, as well as the team assembled to shepherd these characters to life."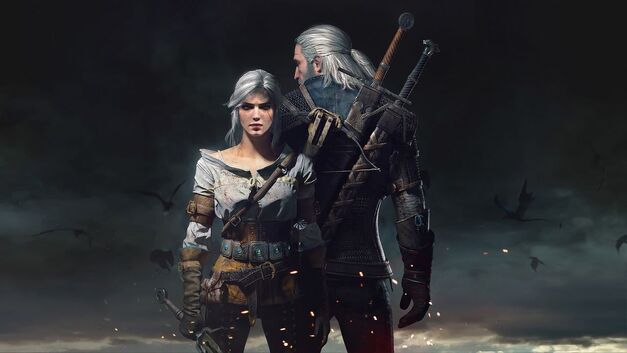 When quizzed on his reaction to The Witcher game series, he admitted he isn't a gamer in any way or form, although he could appreciate their graphics and other elements. But he was quite vocal to Eurogamer Poland about the series:
"Adaptations – although they can in a way relate to the story told in the books – can never aspire to the role of a follow-up. They can never add prologues nor prequels, let alone epilogues and sequels," explained Sapkowski.
"Maybe it's time to set the matters straight," he went on. "The Witcher is a well-made video game, its success is well deserved and the creators deserve all the splendour and honour due. But in no way can it be considered to be an 'alternative version', nor a 'sequel' to the witcher Geralt stories. Because this can only be told by Geralt's creator. A certain Andrzej Sapkowski."
Sam is the UK Gaming Editor at Fandom. She's been addicted to games since she first got her paws on a GameBoy and hasn't looked back.