We're getting pumped for Cars 3 not only because it looks like a return to form for the Disney-Pixar franchise, but also because it introduces a bunch of fun new characters to the Cars franchise. One of the new characters is Sterling, a brilliant "businesscar" and the new racing sponsor of the aging Lightning McQueen. And here's the best part: He's voiced by Nathan Fillion.
Fillion's character is a real charmer — if he had a glorious head of hair to tousle, you'd think he was playing himself. Sterling wants to help Lightning McQueen get his groove back after the aging racecar begins to lose traction to a new breed of superior automobile, but only if he plays by his rules. It's Sterling who's speaking at the beginning of the new Cars 3 trailer…
"While Lightning has been racing, the world has been changing, and Sterling has been at the forefront of that change and sees where it's going and how to get that first," Fillion tells EW.
Disney-Pixar devotees will, no doubt, remember Fillon's hilarious performance in Monsters University. He memorably voiced Johnny Worthington III, the movie's bad guy (and a total d-bag).  So, you can imagine how things might play out in Cars 3 if McQueen decides that he's more than just an investment, and no longer wants to adhere to Sterling's business model.
"Anytime you say something about a quality of a character that's 'charming,' I think a lot of people make the mistake and think of skeevy, but charming is someone who admires you, can disarm you, and gain your trust," Fillion explains.
"He's not being interesting, he's being interested. He's not, 'Hey there, I'm great,' which is not charming. He's 'Hey there, you're great," Fillion says.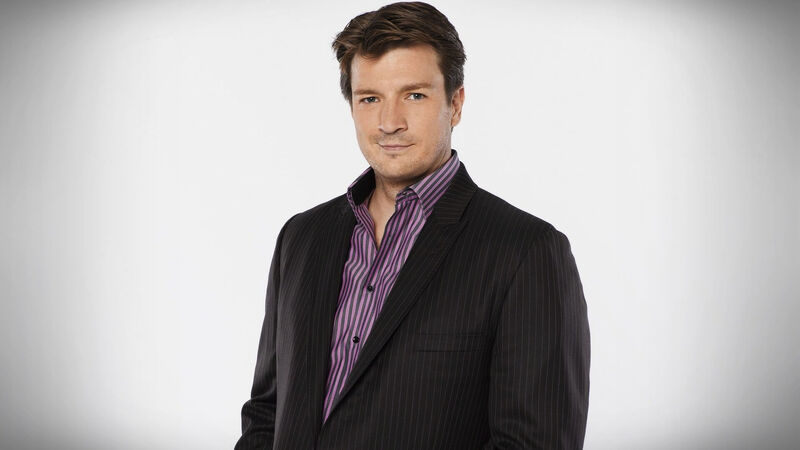 Will Nathan Fillion's Sterling prove to be a friend or foe in the end? We'll have to wait until Cars 3  hits theaters this June to find out. Either way, we can't wait to see Fillion do his thing with another great Pixar character.