No Man's Sky is a fun and immersive journey of discovery. The game has now been out for a few days and players are already wrapped up in exploring alien worlds, identifying new forms of life and traveling through space. Some gamers have complained about unclear objectives and lack of narrative story, but others have embraced the open adventure wholeheartedly. We've even looked at some of the best ways to get started playing this vast and exciting new video game.
One key element that makes No Man's Sky so special is its atmosphere. The graphics and design are beautifully rendered, and each encounter with an alien lifeform is engaging, whether it's finding a new species or making a deal for intergalactic trade. Traveling through the galaxy in this game is a key factor towards unlocking achievements and upgrading your character, ship, and gear. The environments are fantastic, but the music and sound design completely seal the deal.
The Band Behind No Man's Sky
The UK band 65daysofstatic perform the No Man's Sky soundtrack. The instrumental outfit veers between experimental, prog rock, electronic, and noise genres. They're a talented group of musicians and the music they have composed for this experience perfectly accompanies the game. 65daysofstatic's focus on crafting deep and dark ambient soundscapes fit the game's exploration element well, and when the action kicks in during outer space dogfights and skirmishes with sentinel drones, the music becomes intense and energetic.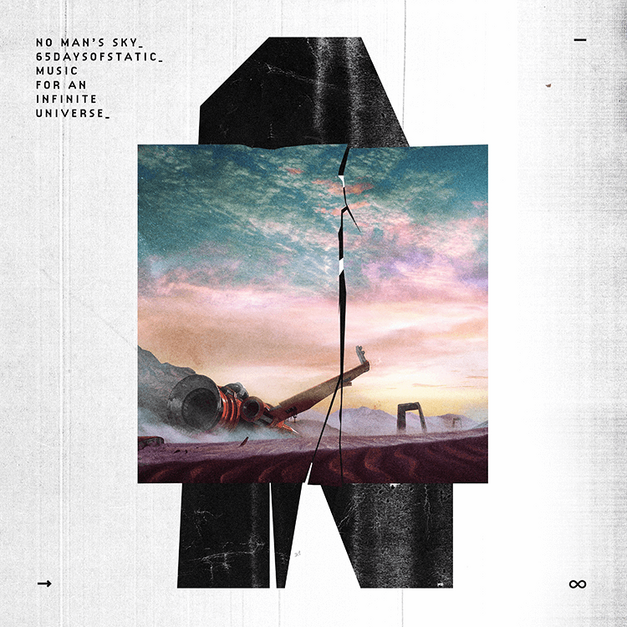 No Man's Sky's soundtrack benefits the overall experience. The music by itself is split into two distinct collections. These collections include tracks that are more prominently heard during gameplay and the soundscapes that play in the background.
The soundtrack is out now on Laced Records and features both the No Man's Sky: Music for an Infinite Universe and Soundscapes albums. A spokesman for 65daysofstatic has said, "The project has pushed us to explore new processes and techniques." And it shows. This is an excellent soundtrack for a brilliant game, and it's a great listen for fans of electronic and ambient music.