Books have made for some of the biggest films and television series of all time because a great story is a great story. But the book is always better than the movie (and show), right? Before these popular books become screen hits, check out the written page first.
The Magicians by Lev Grossman
Lev Grossman's best-selling
Magicians book series
is finally headed to the small screen thanks to Syfy. The first book is a fun introduction to this new hidden magical world, following gifted college-age kids (accepted to Brakebills College for Magical Pedagogy) who are all high on the magic that they only recently discovered is real. The series has often been called "Harry Potter for grown-ups" in that there are clear parallels to a magical school, but with much sexier, edgier action. The show is just about to hit TV in a few days, but there are a full three books to enjoy to get ahead of the series.
The 5th Wave by Rick Yancey
Are you ready for another hit post-apocalyptic book and movie series? Check out
The 5th Wave
, which debuts in theaters in a couple of weeks. This time, the world is ending thanks to the Others who have come from outer space and are attacking Earth in waves (electrical outage, coastal destruction, disease, and massacre). As the last wave approaches, heroine Cassie Sullivan is trying to survive, help save the world, and also protect her little brother. If you like what you read, there are two more books in the saga.
Pride and Prejudice and Zombies by Jane Austen and Seth Grahame-Smith
Want a chick flick that also involves vicious zombie slaying? Have we got the movie for you! What started as a fun extension of the classic Jane Austen novel is now a cult favorite and soon to be film. The spooky twist begins when a mysterious plague hits
Pride and Prejudice
's village of Meryton — one that turns those lovely townfolk to zombies. Lizzie Bennet becomes a zombie slayer, but gets distracted by her beloved Mr. Darcy. The book is definitely wild and wacky, and the movie is sure to follow suit. We personally can't wait. And since it's coming in early February, we won't have to!
Allegiant by Veronica Roth
The third
Divergent
film is due this Spring, and if you haven't already gotten sucked into the book series that inspired the movie, now's the time. This post-apocalyptic young adult series follows young Tris as she tries to unravel the secrets behind her divided future society, and what makes her "special" from her fellow initiates. This newest installment takes place after many of the secrets have been revealed, and Tris and crew are finally ready to learn the whole truth. Maybe it's time for a binge read?
The BFG by Roald Dahl
Who doesn't love
Roald Dahl
? If you never had the fortune to read this as a child,
The BFG
is one of his most beloved novels and worth reading regardless of being made into a movie. The action all starts at a London orphanage where little Sophie first encounters the BFG (Big Friendly Giant). Unlike the other residents of Giant Country, he has no interest in eating children. They set off together to help change the course of human-giant relations which result in wild adventures. Produced by Disney and directed by Steven Spielberg, the film version — due in July — should be positively enchanting.
The Girl on the Train by Paula Hawkins

This incredibly-popular thriller follows Rachel, a recently divorced woman who takes the same train every day and becomes obsessed with a couple who rides with her. Not to spoil too much, she witnesses something shocking one day, and soon gets wrapped up in the mysterious aftermath. Emily Blunt plays the lead in the movie version that comes out in October, so when you're reading, imagine Emily in the role, sleuthing away.
A Monster Calls by Patrick Ness
Liam Neeson, Felicity Jones and Sigourney Weaver all star in the movie version
A Monster Calls
, which tells the story of 13-year-old Connor who finds a monster outside his bedroom one night. The thing is, the monster's arrival shows up right when Connor is dealing with the dark worries and nightmares he has over his mother's cancer. Knowing what we know about the book, we're expecting multiple tissue boxes from this one when it debuts in October.
Fantastic Beasts and Where to Find Them by J.K. Rowling
Honestly, reading the
book version of Fantastic Beasts
won't prepare you much for the newest movie set in J.K. Rowling's Wizarding World; it's basically written as a Hogwarts text book for young witches and wizards. But you will get a bit of an introduction to the movie's main character and some of those creatures we'll see in the film. Meanwhile, the movie version should have plenty of surprises for fans, including a look at New York's secret wizarding community from the 1920s.
Let It Snow by John Green, Maureen Johnson and Lauren Myracle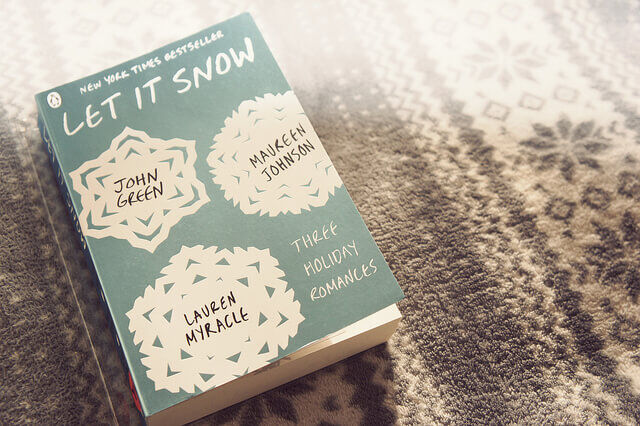 Ever since the success of The Fault in Our Stars, movie audiences can't get enough of John Green and his books-to-film. Last year, we saw Paper Towns, and this year we're getting an adaptation of a short story collection he co-authored. The book is comprised of three teen romances that all intertwine during a Christmas snow storm.. Look for that one to hit theaters in December.
Miss Peregrine's Home for Peculiar Children by Ransom Riggs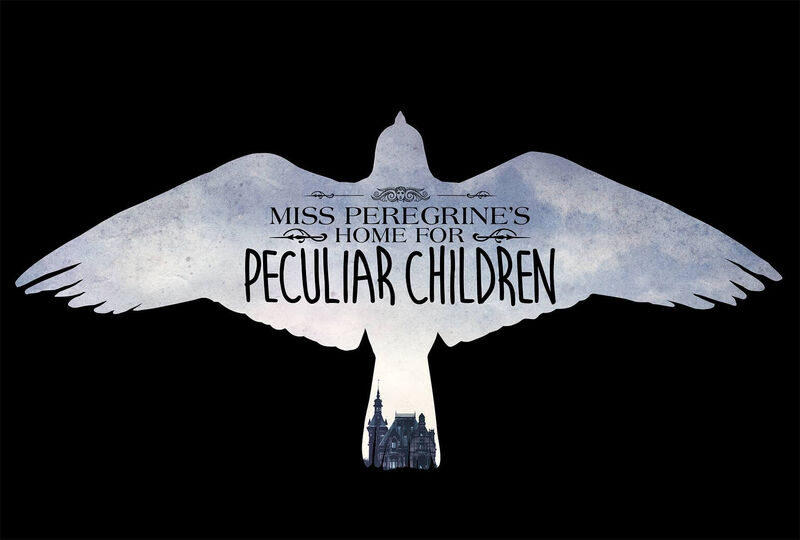 Tim Burton signed on to direct the adaptation of Ransom Riggs' incredibly popular book series about a teen named Jacob who, after a family tragedy, follows clues left by a grandfather. His search leads him to a remote island, home to the ruins of Miss Peregrine's Home for Peculiar Children. But he soon discovers that while it may be in ruins, it is not abandoned. This film is slated to hit theaters on Christmas, so you have plenty of time to catch up.