If you collect movie memorabilia, especially posters, then there's a healthy chance you know what Mondo is. Based in Austin, TX, Mondo makes some of the coolest pop culture prints in the galaxy. They also do t-shirts, soundtracks on vinyl, and toys. They're a staple of nerd culture collectibles, creating high quality art that looks just as beautiful in a gallery as it does on any fan's wall.
Earlier today, Mondo announced that they will be selling a new round of Star Wars and Indiana Jones posters starting tomorrow. The first poster is "Red Five", by artist Mike Mitchell. Check it out below, and click to enlarge.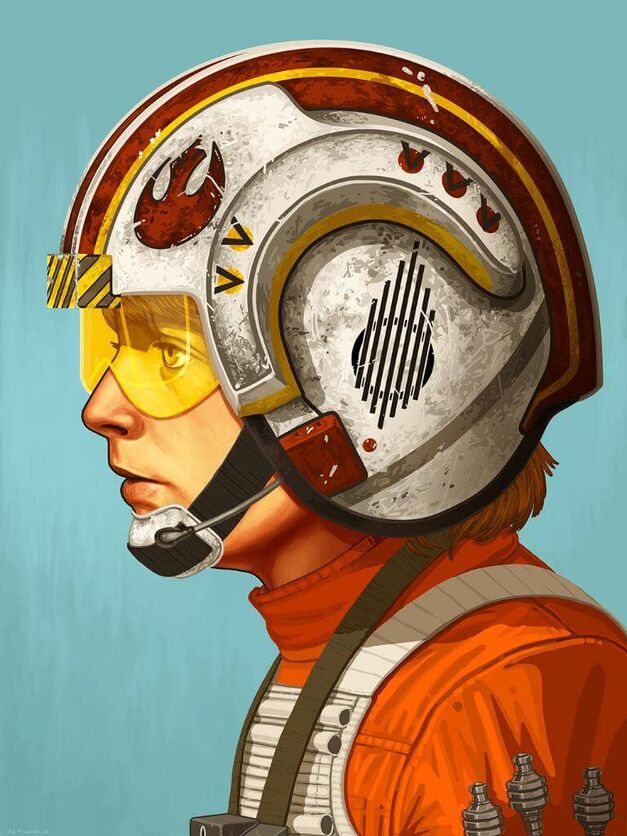 "Red Five" goes on sale at Mondo's website tomorrow, March 17th, at 1:00 PM ET (10:00 AM PT). Normally, Mondo only creates a very limited number of prints, and sells them until they're gone. But "Red Five" will be on sale for a full 72 hours, so hopefully those of you who want it will be able to get your hands on one. Mike Mitchell is known for his beautifully rendered profile portraits, some of which can be seen on his website.
More posters will be announced soon, and in the past, Mondo's been responsible for printing some of the best Star Wars posters ever (see below). Keep your eyes on Mondo's Twitter account for announcements.
---
Would you like to be part of the Fandom team? Join our Fan Contributor Program and share your voice on Fandom.com!