After debuting a few weeks ago, the Metal Gear Survive controversy is some of the most talked about in gaming. After it was first announced, anger towards Metal Gear Survive was all over social media, with the majority of longtime Metal Gear fans disliking the game. Now, at last weekend's Tokyo Game Show 2016, the developers at Konami showed the first ever gameplay footage of Metal Gear Survive. It has received thousands of thumbs down on YouTube, and Metal Gear creator Hideo Kojima himself even commented on it. Here's the video of Metal Gear Survive in action.
Why all this hate for a new Metal Gear game? The short version: 2015 saw the release of the long-awaited Metal Gear Solid V: The Phantom Pain just as publisher Konami ended its working relationship with Hideo Kojima, Metal Gear's creator and mastermind. Kojima's exit from the company was far from friendly, as many felt Konami treated Hideo with little respect, all as Konami seemed to be abandoning traditional games. That brings us to Konami making its first ever Metal Gear title without Hideo Kojima's involvement, something many fans outright despise. But is Metal Gear Survive worthy of all the hate? Let's dig into what the first gameplay showed us.
Metal Gear Solid Meets Horde Mode?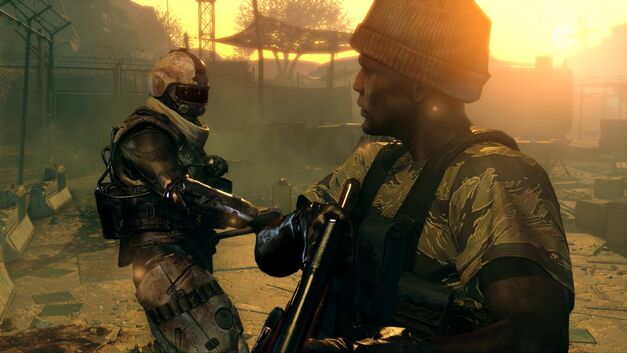 Seeing it in action, Metal Gear Survive looks to be a more modest game than some may have assumed. The action looks so much like the core Metal Gear Solid V action, like a zombified mod of The Phantom Pain. A team of four operatives is outfitted with weapons, some of which they crafted themselves, and they need to fight off wave after wave of zombies. It looks like the typical Horde mode you'd find in most modern shooters, only now with the MGS espionage mixed in.
It's a vaguely inoffensive (if bleak) demo that feels like a new addition for MGSV. Your team of plain-looking troops sneaks around, stabbing zombies in the neck as they head towards their objective. Once they get there, it turns into a "protect the checkpoint" mission where you hastily build up walls and defenses against the undead. It looks like a fun little mode, though you have to wonder just what kind of story they have planned.
As a game Konami has already said won't cost $60, Metal Gear Survive seems like a light little side story when viewed in a vacuum. And would Survive be as controversial if Hideo Kojima gave this title his stamp of approval? Well, unfortunately, Kojima doesn't seem all that thrilled about it.
Hideo Kojima Gives His Opinion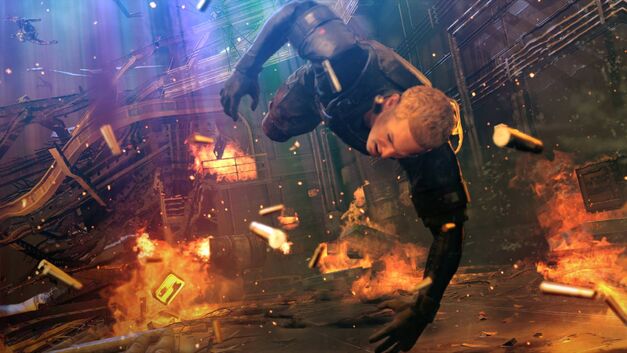 Tokyo Game Show wasn't just the debut of Metal Gear Survive gameplay. TGS was also one of the first public appearances of Hideo Kojima since the formation of his independent studio. And it was the first time he'd publicly acknowledged Metal Gear Survive. Here's his quote (translated by Kotaku):
"It has nothing to do [with me]… I know absolutely nothing about it. That's because it's totally unrelated to me, right? Um, how should I put this? Well, for me, Metal [Gear] is espionage with political fiction. Right? So, because of that, there's no reason that zombies would show up. This is how I see it, you know?"
So, just in case you thought this was some idea put into motion before Kojima left, that's not the case. Though perhaps Hideo is being slightly cordial about this since many of his former coworkers are developing Metal Gear Survive. However, Metal Gear and zombies aren't as unlikely a pairing as Kojima says. Most would agree MGSV's puppet soldiers are pretty darn zombie-like.
Now that Kojima has weighed in on the Metal Gear Survive controversy, it likely won't be dying down anytime soon. But will this modest zombie action game be able to overcome this bad press? We'll have a better idea when the game launches next year.