A sizzling new trailer for Luke Cage Season 2 dropped this week and we are LIVING! The new trailer featured Luke as the official hero of Harlem, the return of Shades, a fully recovered Misty Knight, and our first look at the new villain, Bushmaster.
If you're seen the trailer, you know that Bushmaster is quick on his feet and powerful enough to knock Luke Cage out! No one should be able to do that — so what's the deal? Let's take a look at Bushman's powers in the comics and how he could be the one man to stop Luke Cage this season.
Bushmaster in the Comics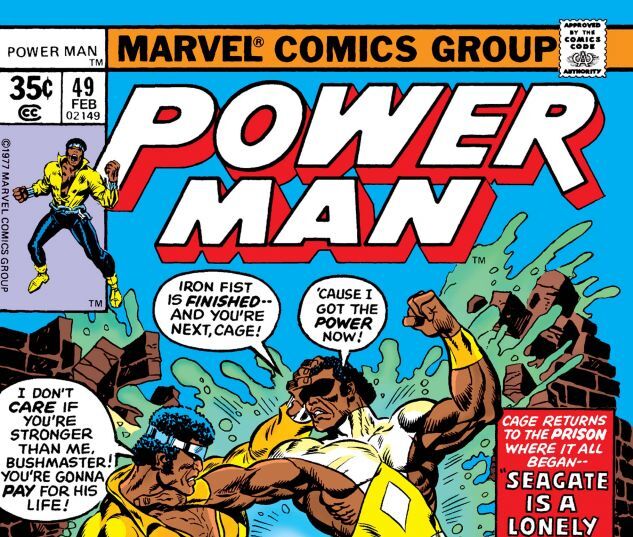 Two versions of Bushmaster have appeared in Marvel Comics. The first version, John McIver will be appearing in Luke Cage Season 2. John McIver first debuted in Iron Fist Vol. 1 #15, in 1977. He grew up in gangs and street crews in the Virgin Islands, eventually becoming a local crime boss.
McIver was one of many Marvel Comics' characters who tried to replicate the Super Soldier Serum that transformed Captain America. In McIver's case, he kidnapped Dr. Bernstein, the man who first experimented on Luke Cage AKA Carl Lucas, and forced Bernstein to experiment on him. These experiments gave him powers akin to Luke Cage, including regenerative healing and unbreakable skin.
After he acquired his powers, Bushmaster regularly worked against Iron Fist and Luke Cage. He also tried to work with Misty Knight in the comics, to the point where she faked a relationship with him in Marvel Team-Up Vol. 1 #63.
Bushmaster in Luke Cage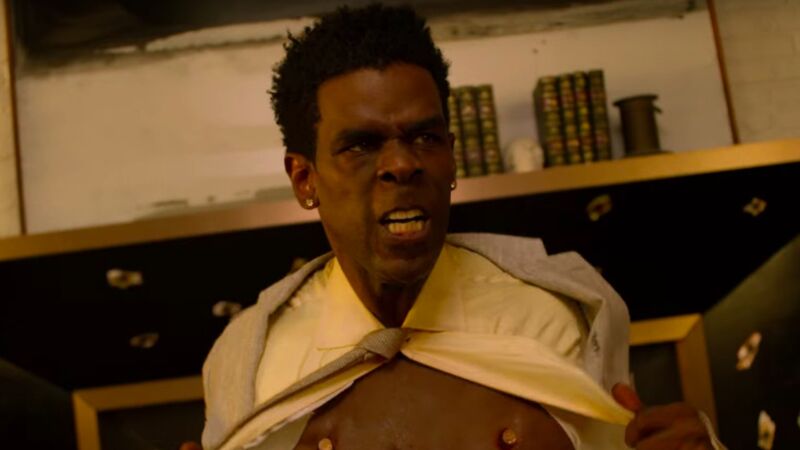 In Luke Cage Season 2, John McIver is played by Mustafa Shakir from HBO's The Deuce and The Night Of. Based on the trailer, McIver/Bushmaster wants Harlem for himself. It's possible that once Cottonmouth was killed, word spread that Harlem was without a local crime boss. Perhaps Bushmaster thinks he can become the new King of Harlem in Cottonmouth's place.
That's going to be hard for him to achieve for two reasons. One, Harlem is under Luke Cage's protection. Two, Mariah Dillard has become the new Crime King of Harlem, or as she would say, the new Queen. If Bushmaster is coming for Harlem and he knew Luke Cage would be in his way, perhaps he found his own bulletproof serum to help him beat Cage, possibly even the same serum and process that transformed Luke in Season 1.
Something else to note about Bushmaster in the trailer: he practices a form of spiritualism. In one scene he was surrounded by candles in a circle, he then breathed something in and had enough strength to break his sink. His powers could be drug induced, which — if he could sell — would empower a lot of thugs against Luke Cage.
Whatever his motives are, Bushmaster looks like a formidable villain for Luke this season.
Luke Cage Season 2 hits Netflix worldwide on June 22, 2018.