If you drooled a little bit every time Nick Jonas made an appearance on Season 1 of Scream Queens, then fear not because there are even more celebrity studs making an appearance in Season 2. In addition to the main cast of hotties, including Emma Roberts, Billie Lourd, Abigail Breslin, and Keke Palmer, come three new A-listers. Meet the doctors of Ryan Murphy's new mystery-ridden hospital…
Dr. Cassidy Cascade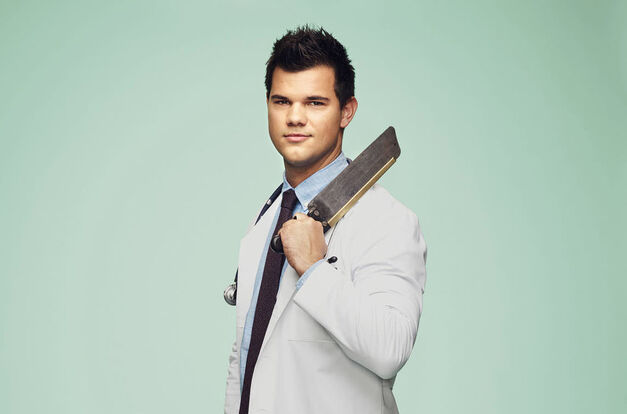 Taylor Lautner – or should we say 'Taylor Hotner' – is one of the stars of the upcoming Scream Queens season. In a sneak peek of Season 2, Lautner's character, Dr. Cassidy Cascade, proudly states "I'm basically like female viagra". He suffers from a strange medical condition and he is also one of the prime suspects after a series of tragic events occur in the hospital. He will be the love interest of Chanel #3, which might just make them the cutest couple on hospital grounds.
Dr. Brock Holt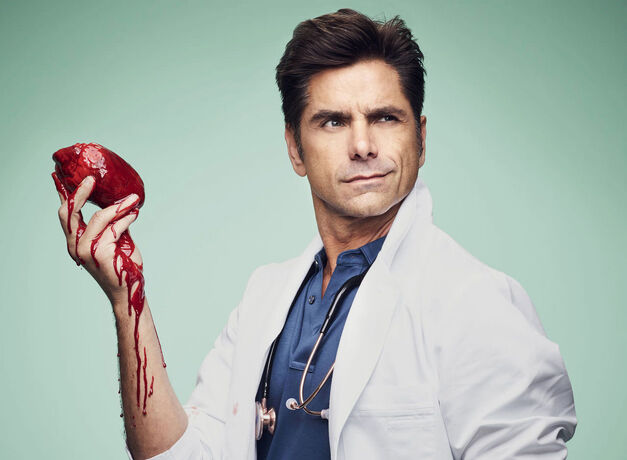 If Fuller House fans thought that the last time they would see John Stamos on the screen this year would be on Netflix, fear not because Dr. Brock Holt is in the house (or, should we say, hospital). From Uncle Jesse to hunky head surgeon, Stamos makes his debut as the studly, secretive doctor. We're guessing that Dr. Holt will perk the interest of Chanel, although she might have to compete for his attention with her ex, Chad Radwell. Rumor has it that Chad and Brock will have a shirtless shower scene together if you need at least one good reason to tune in this season.
Dr. Mike
Jerry O'Connell, aka Dr. Mike, will also have a role in the second season. We don't know much about his character yet – except that he rocks a green cape like no one else. He might even give Dr. Brock some competition for the hunkiest doctor over 40 awards. There is still debate whether or not Dr. Mike is a villain or a hero – or both? Time will tell!
If you haven't already watched the trailer for Scream Queens Season 2, check it out here.