San Diego was months ago. New York is done. Now, its London's turn to host a Comic Con! For the second time this year, MCM is staging London Comic Con.
MCM London Comic Con
MCM London Comic Con is a twice yearly convention held at ExCel London, usually on the last weekends of May and October. Fans from across the UK, Europe, and possibly the world (and beyond?) flock to ExCel London for the three-day event to indulge and share their passions. The events attract thousands of visitors, many of whom attend the event in cosplay dressed as their favourite characters.
The convention showcases a wide variety of media such as film, television, and video games, representing the worlds of sci-fi, fantasy, anime, manga, cosplay, and more. Original web content is also included, and the halls will be packed with dealers and exhibitors selling collectibles, memorabilia, and exclusive items. Being a London based convention, there is naturally a strong focus on media content from the United Kingdom, but content from the United States and Japan is also well represented. London Comic Con also features large areas dedicated to Steampunk, Cosplay competitions, online web content, and fan participation.
History
MCM London Comic Con is organised by the MCM Expo Group, who are responsible for hosting similar conventions in cities across Europe. Originally known as the London MCM Expo, the convention started as a single day event when it was launched in 2002, but since 2003 has expanded to run over three days from Friday to Sunday.
MCM London Comic Con is held at ExCel London, an exhibition and international convention centre in the London Docklands area. ExCel London provides exhibition space for the convention, as well as multiple spaces for individual event stages and rooms for hosting panels.
Special Guests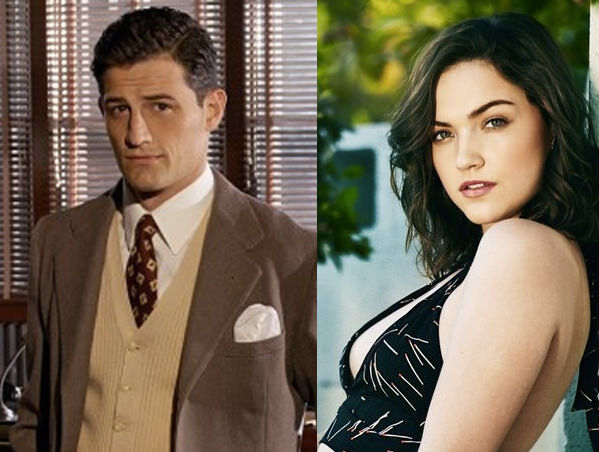 It would not be a convention without the chance to run into a star or two. MCM London Comic Con has a large array of talent appearing over the course of the three-day event. Stars from the worlds of television, film, comics, and video games will appear on panels, and be available for autographing sessions and photo shoots.
Among the stars attending MCM London Comic Con will be Enver Gjokaj, who played Daniel Sousa on Agent Carter; Violett Beane, who currently portrays Jesse Quick on The Flash; Hooten and the Lady stars Michael Landes and Ophelia Lovibond; Howard Charles and Tamla Kari from BBC's The Musketeers; Red Dwarf stars Chris Barrie, Danny John-Jules, and Hattie Hayridge; Battlestar Galactica and Law and Order UK alum Jamie Bamber; Arrow's Deadshot, Michael Rowe; Emily Rose and Lucas Bryant from Haven; video game voice actors Nolan North and Troy Baker; and the Fifth and Seventh Doctors, Peter Davidson and Sylvester McCoy. They are joined by cast members from Game of Thrones, Star Wars, and various anime series.
For a full list of special guests attending MCM London Comic Con, and the days on which they are attending, go here.
Comic Village
Fancy getting your hands on some unique artwork from some of the top artists in the comic book industry? The UK's largest gathering of comic creators will be at MCM London Comic Con. Representing some of the biggest publishing companies in the business, as well as independent creators, the Comic Village will feature over one hundred creators and studios exhibiting and selling their work.
There will also be panels from some of the largest comic companies including IDW Publishing, Dark Horse Comics, DC, and Valiant on the Friday and Saturday, along with a panel organised by the Comic Book Legal Defense Fund.
For a full list of Comic Village attendees, go here.
Gaming
If video games are more your speed, MCM London Comic Con will also play host to game developers bringing their latest titles to the convention. Among the developers attending the convention will be KT, Bandai Namco, NIS America, Idea Factory, Rice Digital, Capcom, Bethesda, as well as independent developers. Be among the first to try the offerings from these developers before the games hit the shelves!
The growing global appeal of eSports is also a part of MCM London Comic Con. A viewing party for the League of Legends World Championship Finals will be hosted from midnight on Saturday. London Comic Con will also host their inaugural Street Fighter V tournament, having retired their previous version which focused on Street Fighter IV.
For a full list of the games being brought to MCM London Comic Con, go here.
MCM Fringe Festival
While conventions offer studios, developers, and retail companies the chance to interact with their fanbases, it is the fans themselves that make the conventions special, and MCM London Comic Con helps fans to connect.
In addition to the large exhibition floor, the convention also includes a large space outside the ExCel's east entrance which is given over to the MCM Fringe Festival. The Fringe Festival is arranged by the fans for meet-ups, photoshoots, and includes an outside stage for bands and other musical acts. All of the meet-ups are organised by the fans themselves, and offer a great opportunity for fans of specific franchises to meet up and arrange on-site events with each other.
For a full list of meet-ups and events, go here.
Fun For All The Family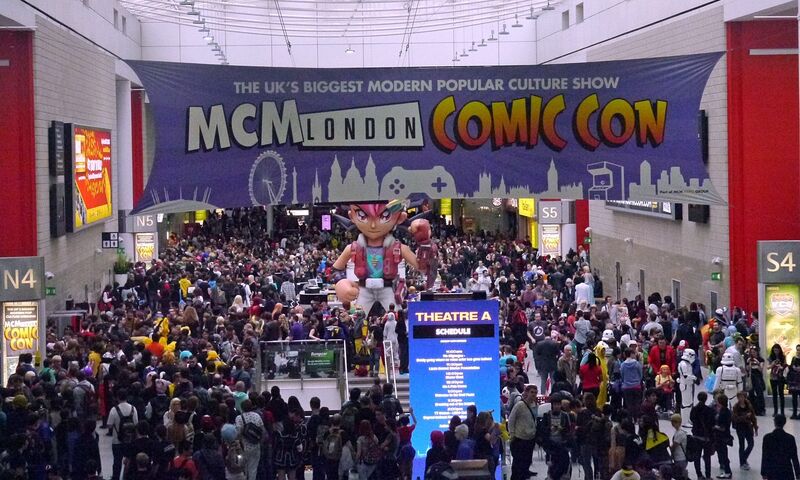 Want to go to Comic Con but worried about the kids? No need! MCM London Comic Con welcomes families and children of all ages with the Kid Zone. Children get there own little section of the convention to enjoy where they can indulge in several fun activities. Kids can get their face painted like their favourite characters, including Iron Man and Spider-Man. Is your child more of a Jedi than a superhero? Free training sessions are available for those who feel the Force.
And after the energetic flurry of lightsaber combat, kids can relax in the Reading Corner with books from a variety of publishers, or join in the LEGO building competition. Really, seeing what the kids can do makes me sad I grew up.
So Much To Do
With three days of events and programming, London Comic Con has something for everyone and more. But don't just take our word for it! Check out the showguide and schedule and plan your weekend to see your favourite stars and franchises!
MCM London Comic Con is being held over the weekend of 28–30th October.