The culmination of a dream that started three years ago is almost upon us. At Comic-Con tonight, Marvel TV surprised fans with an exclusive screening of the first episode of The Defenders. The series looks like it will be an instant hit, especially among fans who have stayed dedicated for Netflix's shows for the past two years. Jump right in with us for your first look at The Defenders. Warning, spoilers ahead.
A Slow, Natural Build Toward a Team-Up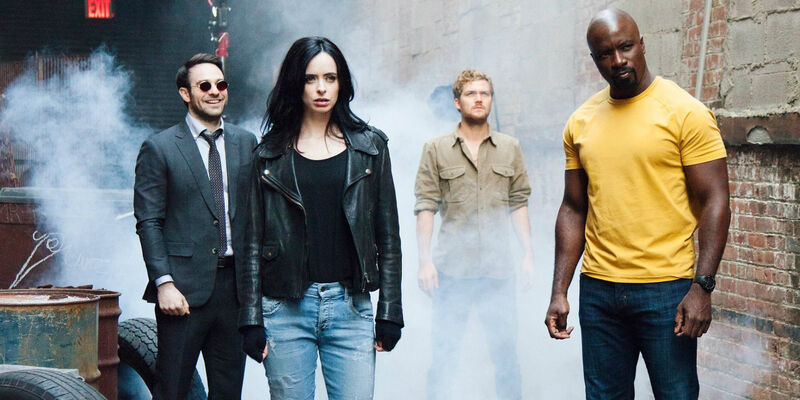 Matt Murdock, Jessica Jones, Luke Cage, and Danny Rand are finally coming together for the first time, but it doesn't happen quickly. In the first episode, none of the four protagonists cross paths and remain on separate journeys. Matt gets used to doing pro-bono work without his friend Foggy. Jessica finds herself on a new missing person case. Luke is released from prison and adjusts to life as the "Hero of Harlem." And Danny and Colleen return to New York after the hunt for the Hand.
For fans who were expecting an instant four-way team-up, that's not what Marvel has in store. Still, it's a smart move. Instead of forcing the Defenders to band instantly together, showrunner Marco Ramirez takes time to catch up with the four characters separately, so that their eventual team-up will feel organic. (Of course, you could argue that Netflix has already spent a show fleshing out each character, so a team-up is already overdue.)
Overall, not much happens in The Defenders' first episode. Besides the ending, of course, because hey, it's Marvel. So much of that has to do with the series' primary antagonist, played perfectly by Sigourney Weaver.
Sigourney Weaver Kills It (As We Knew She Would)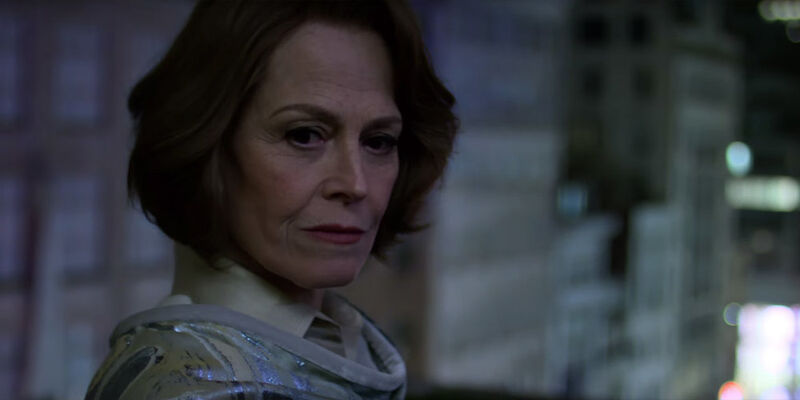 Much fan speculation has revolved around the identity of Weaver's character, Alexandra Reid. Alexandra is an original character created especially for The Defenders, and doesn't originate from the comics. She has a number of scenes in the first episode, crossing paths with Daredevil's Madame Gao in an effort to reshape New York City.
Part of Alexandra's motivation is that she has limited time to live. Due to a medical condition, all of her body's primary organs are about to expire, meaning she has months — perhaps just weeks — to live. That moves up the timetable for Alexandra's plans. Her character carries a subtle but unmistakable inner power, as only Weaver can deliver, which becomes evident when she issues orders to Madame Gao — instead of the other way around.
Alexandra is also the key to Elektra's resurrection after her death in Daredevil Season 2. At the panel, actress Élodie Yung shared that Elektra is amnesiac, and Alexandra has trained her to be a living weapon. (According to Weaver, Alexandra's relationship with Elektra is the most unusual bond that she's ever played as an actress, which is what drew her to the role.) The two have a short scene together at the end of the first episode, and it's evident that the rest of the series will delve into the mystery behind her return.
Check out the full Defenders trailer here, and catch the series on Netflix when it debuts next month on August 22nd.