A TV adaptation of Marvel's Runaways is coming to Hulu from The OC and Gossip Girl showrunners Josh Schwartz and Stephanie Savage.
The pilot episode of Runaways has just been officially ordered by the streaming service, according to an exclusive report from Deadline, with the intent of giving it a full-season greenlight.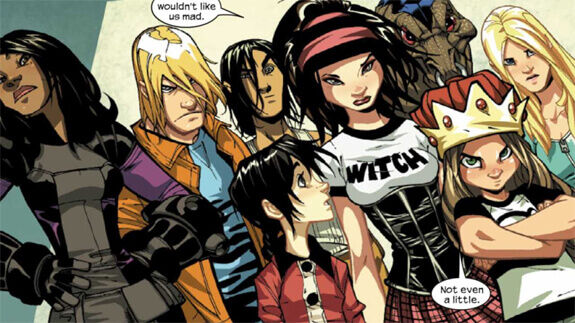 The Runaways comic, created by Brian K. Vaughan and Adrian Alphona, follows a diverse group of young people, children of a secret criminal cabal known as The Pride, who reluctantly band together to form their own surrogate family and right the wrongs of their parents.
Schwartz and Savage will write and serve as showrunners. "I'm a long-time fan of Runaways and couldn't be more excited to bring Brian and Adrian's characters to life," Schwartz told Deadline.
The adaptation originated from an on-going conversation Schwartz and Savage have reportedly been having with Marvel TV.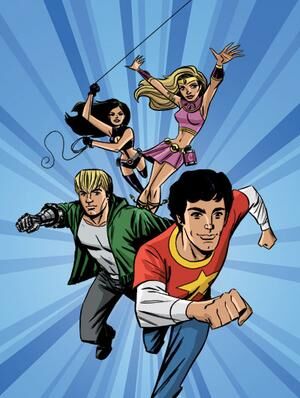 Fans of The OC will know that the pair are an excellent match for Runaways, given their deftness in handling coming-of-age drama as well as superhero and comic book topics.
Jeph Loeb, head of Marvel Television, said, "We've known the Runaways' story would make great television, and being lucky enough to have Josh and Stephanie — who have time and again created shows that speak so genuinely to this exact audience — write and produce the series is nothing short of remarkable."
Loeb will join the pair as an executive producer, while Daredevil's Jim Chory will produce alongside Lis Rowinski of Schwartz and Savage's production company, Fake Empire.
The big question on the minds of fans is, of course, whether or not Runaways will be a part of the Marvel Cinematic Universe. We don't know that answer yet, but it's certainly possible.
In the comic, the Runaways team has numerous ties to characters and events we've already seen in the MCU — a recent member of the team, Victor Mancha, is the android son of Ultron, for instance.
The Runaways have also crossed paths with Cloak and Dagger at times, another tie-in possibility with that series in development at ABC's Freeform.
Fans will also be eager to learn how the show intends to handle Old Lace— yup, that's a dinosaur — if at all.
More details about Marvel's Runaways are expected as production ramps up on the Hulu series.
---
Would you like to be part of the Fandom team? Join our Fan Contributor Program and share your voice on Fandom.com!