I am not happy, Disney. Not happy.
Not since I heard the rumor about you redesigning the Tower of Terror ride into a new Guardians of the Galaxy theme. You can't just replace it with a hot new attraction, like you did the Country Bear Jamboree with The Many Adventures of Winnie the Pooh. I mean it's one of three rides that draw guests to California Adventure, the other two being California Screamin' and Toy Story Midway Mania. I am not happy, but I understand why you've decided to do this. There hasn't been much of a Marvel presence at the Disney theme parks. Let's be honest, those meet and greets in Tomorrowland don't count. This really is a huge step towards finally carving out a permanent place for Captain America, Iron Man, and Spider-Man at the Disneyland Resort.
A prime location for a new Super Hero HQ would be Hollywood Land, particularly since that's where the new GotG ride will be located. Hollywood Land is quite possibly my favorite part of California Adventure. There's the Disney Animation Building, the new Frozen: Live at the Hyperion musical, and the dark ride attraction Monsters, Inc. Mike & Sulley to the Rescue! While I enjoy all of those attractions, I can picture how the backlot would look refurbished as Stark Tower or the Avengers Compound. I can even imagine what types of rides the Imagineers would come up with.
Iron Man Experience
This 3-D motion simulator attraction will be opening at Hong Kong Disneyland in December 2016. Footage of the upcoming ride was revealed at D23 2015. It is basically the Marvel version of Star Tours. Depending on its popularity, it may be coming to other Disney theme parks sooner rather than later.
Black Widow Training Camp
This isn't a real interactive show…yet. But it'd be pretty awesome if kids had a chance to learn how to be a S.H.I.E.L.D. agent and who better to teach them than the very best: Natasha Romanov. The Jedi Training: Trials of the Temple has been hugely successful in Tomorrowland. So who's to say this experience can't or won't be just as popular?
Hawkeye's Archery School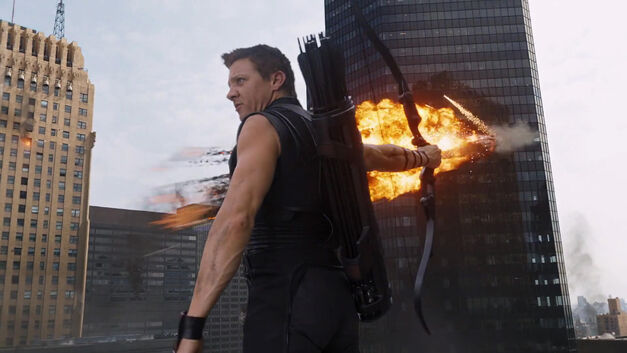 Clint doesn't have any superpowers but that doesn't make him any less of a hero. He took out many Chitauri during the Battle of New York. I think he deserves his own shooting dark ride attraction, something similar to Buzz Lightyear Astro Blasters. Bow and arrows are all the rage right now, so you know that the kids will be lining up to use one. Even if it's in a type of laser gun setting.
The rumor of the Tower of Terror closure has yet to be confirmed. Trusted sources like Micechat have reported that the ride will close this fall and reopen on the Guardians of the Galaxy Vol. 2 premiere date. I'm still holding out hope that this is just a rumor blown out of proportion…but I think I'll be making a trip to Disneyland pretty soon. Just in case.