Fantastic storyline, amazing superheroes, incredible superpowers, and breathtaking action sequences – Marvel has it all. With millions of fans around the world, Marvel has gained immense popularity and the Marvel Cinematic Universe has helped in expanding the fan base. Moreover, Marvel has introduced many games based on their extensive catalog of comics and movies. One among that lot is Marvel Future Fight.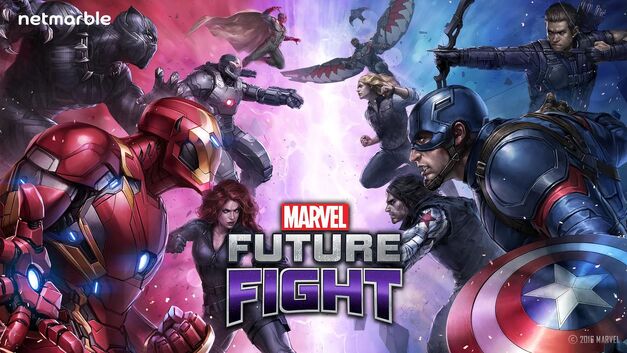 40 million players worldwide have downloaded Marvel Future Fight since its release last year. According to Netmarble, 18 million of those downloads were in Asia. North America, Europe, and South America each accounted for 7 million downloads. Users have spent 10,023 years playing the game, have completed more than 1.2 billion stages, and an average of 3.5 million missions every day. Players have earned over $35 trillion worth of gold in the game to date.
What Makes the Game So Special?
In Marvel Future Fight, players recruit a team of Marvel superheroes and villains. They take them into missions to defeat enemies. Players have access to some of the most beloved Marvel characters including the Avengers, Spider-Man, Daredevil, and the Guardians of the Galaxy, complete with their signature moves and abilities. This allows players to build their own unstoppable team in the fight against well-known villains such as Loki, Doctor Octopus, and Ultron.
Iron Man, Spider-Man, Captain America, War Machine, and Giant-Man are the most popular superheroes. Yellowjacket, Loki, Ultron, Kingpin, and Venom are the most popular villains. Finally, Black Widow, Silk, Captain Marvel, Sister Grimm, and Elsa Bloodstone are the top five female superheroes in the game.
Story
S.H.I.E.L.D. Director Nick Fury sends a direct message from the future using robotic aid Jocasta that multiple dimensions have collided, and reality is shredding apart. The player must gather the Marvel Universe's mightiest superheroes and villains and prepare for the final battle to save our timeline. The idea that saving the world from evil forces and fight along with your favorite superheroes does seem amazing.
Missions
There are several kinds of missions: Villain Siege, Daily Missions, and Story Missions. In Villain Siege, players form a three-man team to battle a boss. Daily Missions consist of mini-stories that change every day, and Story Missions are part of the main storyline. Special Missions and side missions contain stories based on Guardians of the Galaxy and Ant-Man, and in World Boss, players form a three-man team and five-man support team to battle one of the multiple special bosses. Story Missions allow the use of clear tickets, which instantly gives players rewards for completing missions without having to play through them.
Each type of mission provides a mixed pool of rewards. Special Missions, World Boss, and Story Missions provide level-exclusive biometrics. The Daily Missions provide ISO-8, and Villain Siege provides a mixed pool.
There are four types of Arena Battles:
Timeline Battles
Timeline Battles are three-man team PvP battles.
Team-Up Play
Team-Up Play is a co-op battle with up to three online players on a team.
Battleworld
Battleworld is a once-daily event usually limited to teams of four to six heroes.
Alliance Battle
Alliance Battle is available once you have joined an alliance. It is a once-daily event that rewards XP for the alliance as well as rewards for the player.
Additionally, the plot goes along with the missions which is a double treat for Marvel fans. Playing missions along with our beloved heroes make the game much more exciting to play.
Playable Characters
Marvel Future Fight features 80 playable characters who can be ranked and mastered from one to six stars. Only few character biometrics are obtainable through Story and Special Missions. Event Quests, World Boss Raids, Battleworld Raids, Token Shops, Dimension Chests, Dimension Shiftings, and Dimension Rifts reward biometrics of other heroes. Moreover, when players complete missions, they earn experience to level up their character.
Here, each character is assigned one of four types: Blast, Combat, Speed, and Universal. There are relationships between these classes, and certain character types have an advantage over others. Characters with the type advantage against the opponents gain increased damage at a certain percent while the opponents lose damage at a certain percent. For example, three-star heroes and four-star heroes gain the higher percentage of damage compared to two-star heroes.
Graphics
Future Fight's visual effects got better with updates, and the graphics are great compared to those of most other mobile games. Every character's costume is designed exactly according to the comics, and their uniforms are updated depending on their film or comic versions. Furthermore, the areas where the fight takes place, from Nova-Corp to Asgard, are visually stunning. Every character's got battling skills based on the comics or movies, and each character has a unique set of superpowers.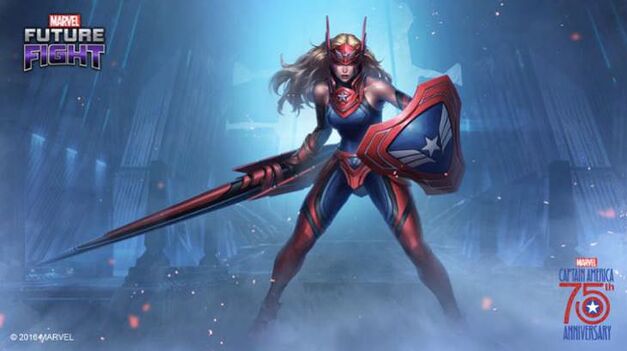 Marvel Future Fight is a game that every Marvel fan will love. And it's going to get even better with the rumored Doctor Strange update coming this fall. It's available to download for free on the iTunes App Store and Google Play.