On Feb 8 on FX in the US, and Feb 9 on Fox in the UK, comic book fans will be taken to a new dimension of the X-Men universe, this time in the form of the new psychological thriller series, Legion. Fans of the mutant universe are definitely going to witness something epic.
The show will focus on David Haller a.k.a Legion, the mutant son of Professor Charles Xavier. Haller has schizophrenia and has been hospitalized in various psychiatric institutions. He's unable to distinguish between what's real and what's not, so when Haller encounters a fellow patient, he is confronted with the idea that there may be more to him than mental illness. He then takes the role of an antihero, with each of his personas controlling one of his many superpowers.
The trailers for the show feature spectacular visuals with high production values, so here are a few reasons why we're excited for this new extension to Marvel's X-Men universe.
Dark and Intense Tone
Netflix's Daredevil and Jessica Jones shows proved that creating darker and more intense superhero stories was an effective and popular approach. These shows raised the benchmark of superhero TV series, which means that expectations are high for Legion. The show looks dark and even more intense than any other Marvel series. The creators themselves called it the "Breaking Bad of superhero stories".
Exploring the X-Men Universe
This is the first live-action TV series set in the X-Men universe. The audience gets to follow along with a young mutant and his transformation. And good news for fans of the franchise, there are also rumors that Patrick Stewart and James McAvoy who both played Professor X in the films would "probably" appear in cameo roles.
Gripping and Unique Story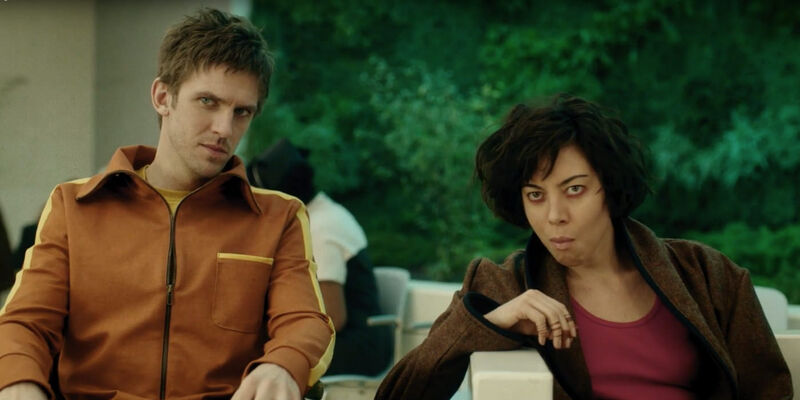 All the trailers and early sneak peeks of Legion look like it has a really gripping story. With the lead character suffering from dissociative identity disorder and dealing with three personalities (at first) each with distinct psychic powers will be really interesting to watch. Things will only get more dramatic as this gets expanded out to possibly thousands of personalities, each with their own superpower. Mo' personalities, mo' problems.
Noah Hawley. 'Nuff Said
Possibly the coolest and most exciting thing about Legion is that Noah Hawley is at the helm of the show. Hawley is the creative genius behind the multi-Emmy award-winning TV series Fargo. Legion star Dan Stevens even admitted that he joined the series based on Hawley's involvement. In a New York Comic Con panel, Hawley described his vision for the show as a highly stylized "1964 Terence Stamp movie" with a Dark Side of the Moon soundtrack. "[Legion] should sound like Dark Side of the Moon because that album is the soundtrack to mental illness, in a way."
Hawley has also stated that he doesn't want to go with the same origin story as that of the comics. He wants to adopt the same premise from the comic but tell the story in a completely different way. This means that we'll see a unique version of Legion based on Hawley's vision, rather than a by-the-comic-books story. It also could mean that unpredictable twists and turns could be in store moving forward.
We'll find out what those twists and turns might be on Feb 8 when Legion airs on FX in the States, and Feb 9 on Fox in the UK.