What is Leatherface?
In this prequel to The Texas Chainsaw Massacre, four disturbed youngsters escape from a psychiatric hospital, kidnapping a nurse in the process. Pursued by a crazed lawman out for revenge, they embark on a killing spree that turns one of their number into movie monster Leatherface.
The Origin of Leatherface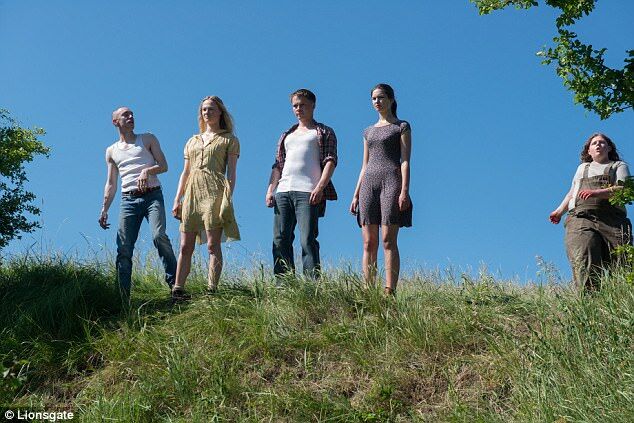 Origin stories are tricky. Get them right and you enrich the mythology of a character, adding layers and context to help audiences better understand the reasons for their actions. But get them wrong and you kill the mystery, forcing a backstory on people that rarely lives up to the promise of what's gone before.
Mercifully Leatherface falls into the former category. Just. And much of the credit for the film's success should go to screenwriter Seth Sherwood. Since the original Texas Chainsaw Massacre carved up cinema screens back in 1974, there have been multiple sequels that followed the exploits of the murderous Sawyer family and their most malevolent son. But they've largely concentrated on the guts and gore, with few efforts being as thoughtful and compelling as this.
Proceedings commence on the Sawyer Farm in 1955, with the freaky family enjoying one of their deeply unpleasant get-togethers around the kitchen table. It's a mad, chaotic sequence, reminiscent of the original movie, and it bleeds into an equally unpleasant scene in which the twisted brood kill a young couple.
Their gruesome efforts are discovered by the law, and Texas Ranger Hal Hartman rounds up the the kids and has them committed to the Gorman House Youth Reformatory. Where they are bullied, beaten and tortured by staff that specialise in electroshock therapy. Cut to 10 years later, and a visit from Sawyer matriarch Verna precipitates their escape, with the youngsters kidnapping a nurse and taking her along for the revolting ride.
What follows is a gruesome killing spree that lays waste to much of Texas, triggers a man-hunt that sets Hal and Verna on a collision course, and gives birth to Leatherface in wholly unexpected fashion.
Memorable Kills
Unfortunately, the first hour of the movie is something of a slog. The characters seem one-dimensional, and the story somewhat predictable. But it looks great thanks to some fantastic visuals courtesy of directors Alexandre Bustillo and Julien Maury.
The Gallic duo made their debut with the sleek, stark and relentlessly grim Inside, and followed that film up with Livid and Among the Living; movies that marked them out as filmmakers who could combine both style and substance.
For much of Leatherface – when the narrative feels like it's going through the motions – it's their imagery that keeps you watching, the kills staged and shot in ever-more memorable fashion, and the muted colour palette making the bright-red blood all the more stark.
Terrific Performances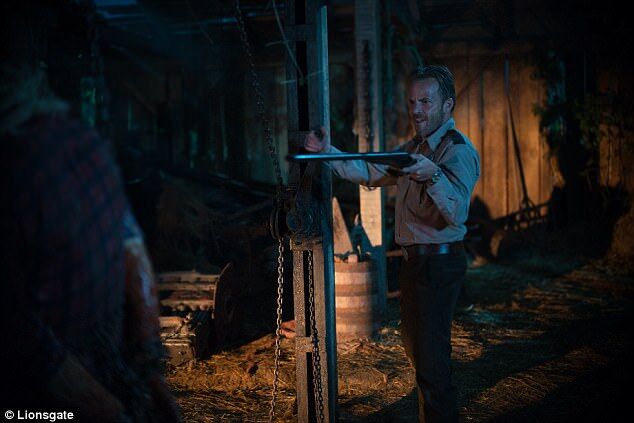 While the film's first hour is passable, its final 30 minutes are much better, pulling the rug out from underneath the audience, and ensuring that the birth of Leatherface is something wholly unexpected. We won't go into detail here, but Sherwood's script is filled with surprises in the home straight, and the directors nail those twists and turns.
They are ably assisted by a fantastic cast. Lili Taylor is terrifying as Verna Sawyer, whose love for her children is only matched by her psychotic tendencies. Stephen Dorff delivers an equally powerful performance as the Sheriff driven so mad by grief that he starts to resemble the killers he's hunting down.
Finn Jones – so bad as Iron Fist in the Marvel-Netflix show – manages to convince as Dorff's corrupt underling. And Sam Strike – best-known to UK audiences as Johnny Carter in EastEnders – delivers a complex, nuanced performance as the one escapee with a conscience, and proves to be the beating heart of a film that initially feels like it doesn't have one.
Is Leatherface Any Good?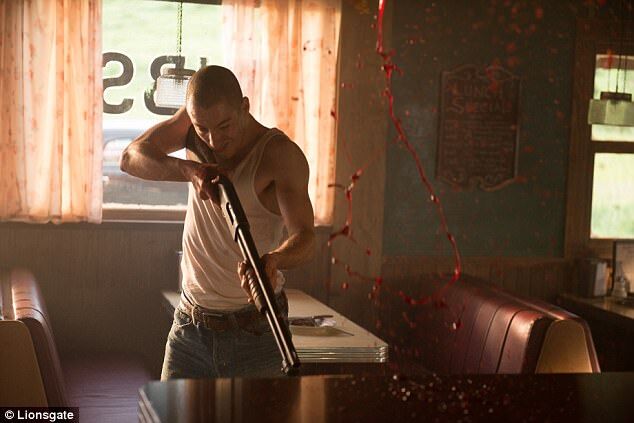 The original Texas Chainsaw Massacre is a stone-cold classic; a frightening rollercoaster ride where evil somehow fills every frame. And while Leatherface has its moment, when it comes to pure, unadulterated terror, the film isn't in the same league.
It does succeed as a solid horror in its own right, however. One that's filled with stunning visuals and multiple stand-out performances. And a story that improves as proceedings progress.
Leatherface also does something seriously interesting with the mythology, and while I'm still not convinced the title character needed an explanation or backstory, the origin crafted by Sherwood and shot by Bustillo and Maury is both compelling and thought-provoking.
It makes for a gripping conclusion, and raises questions about the birth of evil, nature vs nurture, and the potential for Leatherface to be redeemed that pretty much demand to be explored in future films.