When you first discover K-dramas, it often feels like finding paradise. The shows – which are more like long single-season miniseries – aren't just melodramatic soap operas from South Korea. Rather, they are long-form stories that capture the entire spectrum of human emotion, often in the one episode. Their storytelling methods make them utterly addictive and before you know it, they've sucked all of your time. There are hundreds of different K-dramas out there, so it's hard for those new to the genre to know where to start. So, we've come up with a list of the best Korean dramas for beginners.
1. Healer
The story follows popular Reporter Kim Moon-ho (Yoo Ji-tae) trying to unravel the truth of a decades-old incident involving five friends.
Somehow, he ends up getting involved with a small internet-based reporter Chae Young-shin (Park Min-young) and a night errand guy with top-notch fighting skills Seo Jung Ho (Ji Chang-wook), who goes by the code name Healer.
If you like action, mystery and a small dose of romance then look no further. This has a sizzling mix of them all, and well, Ji Chang-wook's beautiful abs don't hurt either!
Healer is available to watch on Hulu.
2. My Love From the Star
My Love From the Star (also known as My Love From Another Star) had a massive following not just in South Korea, but also throughout Asia and around the world. It follows the life of Do Min-joon (Kim Soo-hyun), a 400-year old alien, who is the embodiment of the perfect human. In case that isn't reason enough to make it an interesting watch, his life gets completely messed up after he falls for the sassy, funny, and quirky actress Cheon Song-yi. This 2013 mega-hit is one of the most incredible dramas out there and definitely worth it if you're new to K-dramas.
My Love From Another Star is available to watch on Hulu.
3. Kill Me, Heal Me
Is Kill Me, Heal Me a medical drama? Well, yes. Is it a rom-com? You could say that. Does it have any suspense or mysteries? Well, it has those too. Does it have a bad boy? Definitely. A good boy? Yes, again. Is it a love-triangle? Not really, but you'll have to watch to find out why.
To make a long story short, this is one of the best Korean dramas out there. Ji Sung showcases his amazing acting skills as the protagonist Cha Do-hyun who shifts between six personalities. (You read that right!)
You can watch Kill Me, Heal Me on the K-drama streaming site, Viki.
4. Descendants of the Sun
Descendants of the Sun is technically the best drama of 2016. Even bagging a mention on BBC, this drama has swept South Korea up with Song Joong-ki fever. It has broken all viewership records and Yoo Si-jin (Song Joong Ki) has set the bar high for single men. This amazing military-romance is full of some of his cheesy yet smooth pick-up lines.
Not only does the show have some pretty great eye candy, but its story covers a lot of ground too. It starts off as a medical drama with exciting action scenes and a couple whose jobs get in the way of dating even though they're meant for each other (a common theme in K-dramas). But, after being apart for a long time, the doctor is sent to spend time with a fictional army base where the man she should be with is at. There's romance, drama, and is visially awesome.
Descendants of the Sun is available to watch on Hulu.
5. She Was Pretty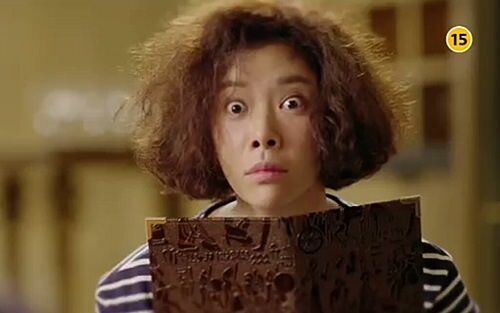 One of the funniest Korean dramas, this one is bound to make you double over watching Kim Hye-jin (Hwang Jung-eum). Kim Hye-jin was once the most beautiful and popular girl in school. As she got older, however, her looks faded, and she is now unattractive. She struggles between her job and her ex-best friend. In a case of "tables turned," her former close friend and first love, Ji Sung-joon (Park Seo-joon) who used to be portly and awkward has grown into an attractive person – and her boss!
Choi Si-won from K-pop boy band Super Junior also co-stars as a quirky fun-loving guy who takes a liking to the awkward Kim Hye-jin.
She Was Pretty is available to watch on Hulu.
We hope this helps you navigate the crazy-yet-fun world of Korean dramas. As a bonus, check out the video below where YouTube user JeffreyFever tells you all about discovering Korean dramas. Good luck!