Gran Turismo Sport, the newest entry in the long-running racing simulator franchise, has recently been making quite a stir in the racing game world. Set to launch on Nov. 15, the game promises to be a revolutionary title, not only for the Gran Turismo series, but gaming as a whole. Let's take a moment to examine why.
Racing as an Esport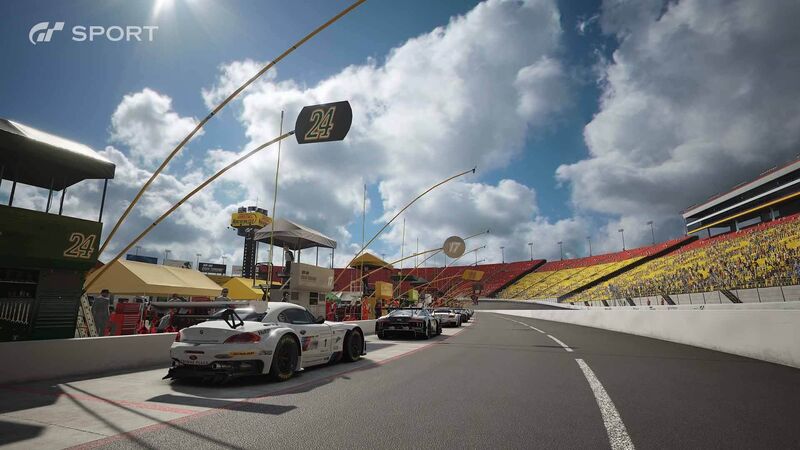 Some of you are probably wondering what we mean when we say "racing as an esport." To that end, let us embellish further: GT Sport aims to transcend the status of being a mere game, and intends to embrace the esports revolution that's been going on the past few years. While this certainly isn't anything new – iRacing has the NASCAR iRacing.com Series, and the ESL has embraced its racy side by including a championship for the rather unique and crazy TrackMania series – developer Polyphony Digital and publisher Sony Computer Entertainment aim to take it one step further by having not one, but two online championships, both of which are fully certified by the FIA, the world governing body of motorsport itself.
While details concerning the two series – the Nations' Cup and the Manufacturers' Cup – are still pretty sparse at the moment, it has been confirmed that players will have to acquire an FIA Digital License in order to compete in them. But here's the big kicker: At season's end, the winners of each cup will be invited to the FIA Awards Ceremony, where they will be given their trophies alongside the various champions of other FIA series, including Formula One.
New Features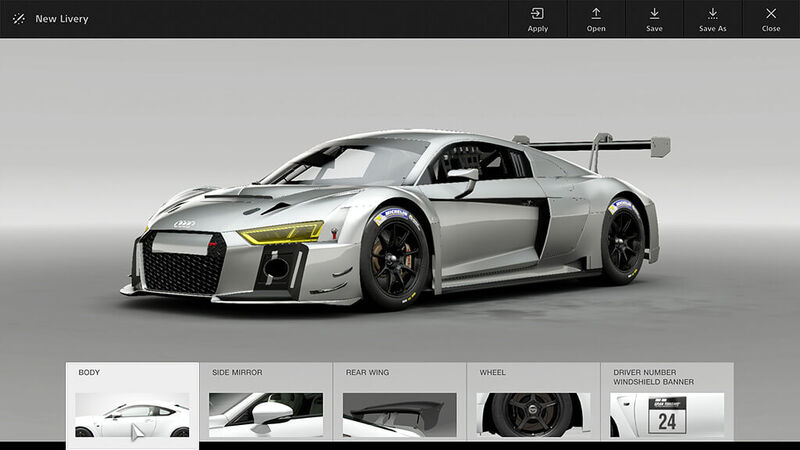 Rather enticingly, GTS is also confirmed to have many new features that have, up to this point, not been seen in any Gran Turismo game. First up is the highly-anticipated Livery Editor. No, you haven't read that wrong, and yes, go ahead and pinch yourself if you believe this is a dream, but after years of the community begging for more in-depth customization, it's finally becoming a reality. Of course, we won't know exactly how deep the system is until we get our hands on it, but from the trailer, it looks to be a fairly robust system to boot.
Scapes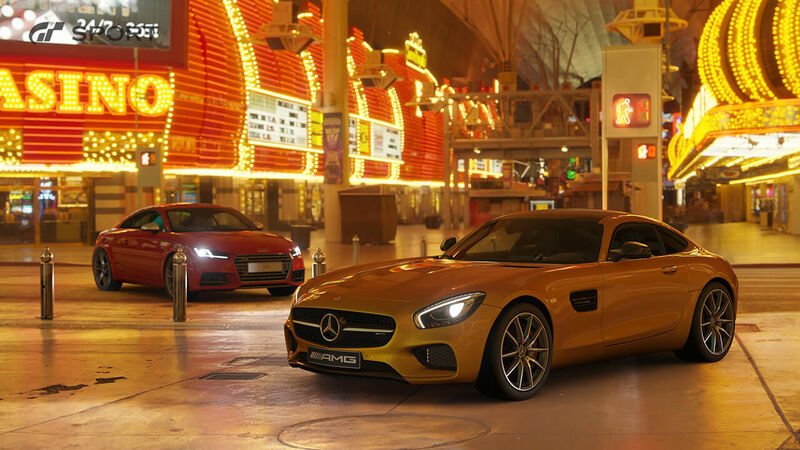 Another feature that the more artistic members of the community have to look forward to is the Scapes feature. Essentially a revamped photo mode, Scapes features over 1,000 locations, ranging from Las Vegas all the way to Monument Valley. Players will be able to take their favorite cars and use the game's brand-new lighting and spatial information systems to integrate their cars into the shot to a degree never before seen, and on top of that, there's no limit on the number of cars that can be placed into any given photo. While again, there's little information about how this mode works, the first few shots released by Polyphony Digital are absolutely stunning, truly blurring the line between real and virtual.
Racing Changes
On the racing side of things, the developers are looking to shake things up once again. Gone is the notoriously inconsistent Performance Point system that was intended to make career and online events fairer and closer. Instead, it's being replaced by a "group" system.
Group 1 is reserved for the game's very fastest cars; its lineup consists of both prototypes like the Audi R18 ultra as well as the fastest of the notoriously brisk Vision Gran Turismo concept cars, many of which made their debuts in 2013's Gran Turismo 6. Below that is Group 3 (no, there is no Group 2). This mainly consists of lower-end VGT cars, as well as GT-style racers adapted from current real-world machinery, which seems to include both real GT3 cars like the McLaren 650S GT3 as well as fictional cars, such as Toyota's FT-1 Vision Gran Turismo.
Joining these will also be fictional race-adapted versions of real cars, such as the Alfa Romeo 4C. Group 4 is made up of GT racing cars that are much closer to their road-going versions; the closest analogue to these would be the real-world GT4 class. At the bottom of the performance barrel is Group N, which consists of road-going cars.
For dirt, the Group B class consists not of real Group B rally cars from the '70s and '80s, but instead of fictional rally cars adapted from road cars, which are made to resemble the spirit of danger and insanity that real Group B cars embody so perfectly.
However, there have been some rather controversial changes to the game versus its predecessor, and one of those is the removal of dynamic weather and time of day. Previously a staple of many an online endurance race in GT6 and GT5 before it, this added an extra dimension of challenge for those who opted in, as they challenged a driver's flexibility in changing conditions.
However, there are reasons for the removal of these features; given the frankly rather shallow simulation of the effects of rain in the previous two games (a linear loss of grip depending on how wet the track was), series director Kazunori Yamauchi has said that, this time around, the team decided that it would be better to prioritize the quality of features rather than the quantity.
The biggest reason cited, however, was framerate; even on the more powerful PS4, the team found it difficult for the game to maintain a constant 60 frames per second, something that was, again, a common complaint in both previous games. Maintaining a constantly high framerate is always important in any game, especially one that regularly involves high speeds, but especially so in VR.
And again, you read that right: GT Sport is set to be a launch title for Sony's PlayStation VR headset that's due to release in October. Although details are scarce as to exactly how well the game plays in virtual reality, Yamauchi has stated that the experience feels "very natural" and comfortable, which, if true, is certainly promising for those ever in search of maximum immersion.
Physics
Of course, a racing sim isn't a racing sim without realistic physics, so you'll doubtlessly be delighted to hear that the physics in GT Sport have received a massive upgrade. A longtime complaint that fans have had is a conspicuous lack of torque steer – basically, that's what causes the car to steer side-to-side whenever you mat the gas in a high-powered car. While later versions of GT6 did include torque steer in a few cars, it's been bumped up to 11 here, and on top of that, word is that front-wheel-drive cars will have it too.
The aerodynamics model has also been significantly reworked, with a more noticeable difference in grip levels between low and high speeds. When going at full speed, it's now easier to brake late and get on the throttle early, which in turn increases the importance of keeping the car's speed as high as possible throughout the turn – go slow, and you won't have as much downforce to keep the car planted. Go faster, however, and the car's aero systems will work to push it down into the road, making for a faster lap… as long as you don't push it too hard. However, as of the demo build present at the party ahead of this year's 24H Nurburgring, tire squeal is still the primary source of feedback concerning how much grip you have left, something fans are hoping will change before release.
All in all, GT Sport certainly looks to be shaping up to be another strong entry into one of gaming's longest-running racing franchises. All of the new tweaks, features and fixes definitely have us hyped to finally be able to get behind the wheel and sink our teeth – and probably many, many hours – into Gran Turismo Sport on Nov. 15.