Joss Whedon is in late talks with Warner Bros. to make a standalone Batgirl movie. Yup, that's probably happening. According to Variety, Whedon is set to soon sign a deal with the studio to write, direct, and produce an untitled Batgirl movie which will be part of the DC Extended Universe, but not necessarily connected to any other film currently in development.
DC Comics creative honcho Geoff Johns will oversee the Batgirl project along with DC Films co-runner Jon Berg, and Warner Bros.' Toby Emmerich. The new project was conceived in the last month, Variety reports.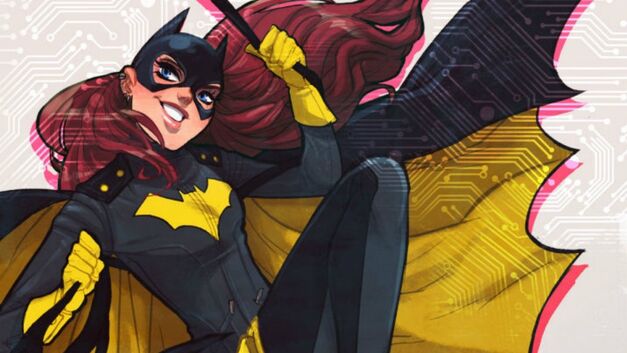 There have been numerous iterations of Batgirl, both in the comics and on screen, since the character was created by Bill Finger (writer) and Sheldon Moldoff (artist) in 1961. So, where will Whedon's Batgirl look for inspiration?
It'd be a crime not to tap into the energy of Babs Tarr's two-year run on the Batgirl comic, which began in 2014. She gave the "Batgirl of Burnside" an unforgettable sense of style and visual fun that would elevate the often glum look of the DC Extended Universe movies.
The untitled Batgirl movie will mark Joss Whedon's return to the realm of comic book movies since Avengers: Age of Ultron. After playing an influential part in the early success of the Marvel Cinematic Universe movies, Whedon parted ways with Marvel Studios in 2016 after the somewhat tepid reaction to Ultron. Negative fan reaction to the movie even prompted Whedon to deactivate his Twitter account for a time.
We'd love to have seen a young female filmmaker behind the camera for a Batgirl movie, but on the bright side, the DC Extended Universe could benefit from the kind of fun Batgirl movie that Whedon's capable of creating.
Fandom will have more for you on the Batgirl movie in the coming weeks and months. For now, fans seems split on the idea…
Seriously, the Batgirl film could be a chance for a female filmmaker to shine after Patty J, but no they have to choose Joss fucking Whedon

— Barry Allen (@ChrisRa7en) March 30, 2017
I know everyone is hype for Whedon to direct #Batgirl, but a female/femme director would have been nice.

— Ashley V. Robinson (@AshleyVRobinson) March 30, 2017

Brian Linder is Sr. Entertainment Editor at FANDOM. He's been on the fan-media scene since dial-up. Arriving at FANDOM from IGN, Brian was a founding editor at early Star Wars fansite TheForce.net and co-creator of the movie site, FilmForce, acquired in 2006. He's into space operas and superheroes.