John Carpenter is a master filmmaker in the Horror, Science Fiction and Thriller genres. He is also a wizard when it comes to composing electronic music. Last year saw the release of his highly praised album Lost Themes, and today we are happy to announce that a sequel is on the way.
Lost Themes was a welcome surprise when it was announced in 2015. Fans of the director have come to expect great soundtracks with each of his films, but no one had expected a solo effort to come directly from John Carpenter himself. With the help of his son Cody Carpenter and collaborator Daniel Davies, Carpenter crafted a fantastic album full of electronic music that called back to some of his greatest works.
Lost Themes II looks to be a direct follow up of the first record. There has also been a remix album featuring versions of the original songs performed by Zola Jesus, JG Thirlwell (Venture Bros.), ohGr (Skinny Puppy) and others. More info should be announced soon, to include song samples and hopefully another official video featuring Carpenter. This will most likely be a great continuation of the first album that Carpenter called, "little moments of score from movies made in our imaginations."
According to Sacred Bones Records, the track list will be as follows:
1. Distant Dream
2. White Pulse
3. Persia Rising
4. Angel's Asylum
5. Hofner Dawnn
6. Windy Death
7. Dark Blues
8. Virtual Survivor
9. Bela Lugosi
10. Last Sunrise
11. Utopian Facade
12. Real Xeno (Bonus Track)
Lost Themes II is currently available for pre-order and is scheduled to be released on April 15. As with the first record, we are definitely expecting more amazing tracks filled with "energy swirling with shredding chords, soaring organs, unnerving pianos and captivating percussion." Lost Themes features music that taps into the same vein as Halloween, Big Trouble in Little China, In the Mouth of Madness, Assault on Precinct 13 and Escape from New York. We couldn't be more excited.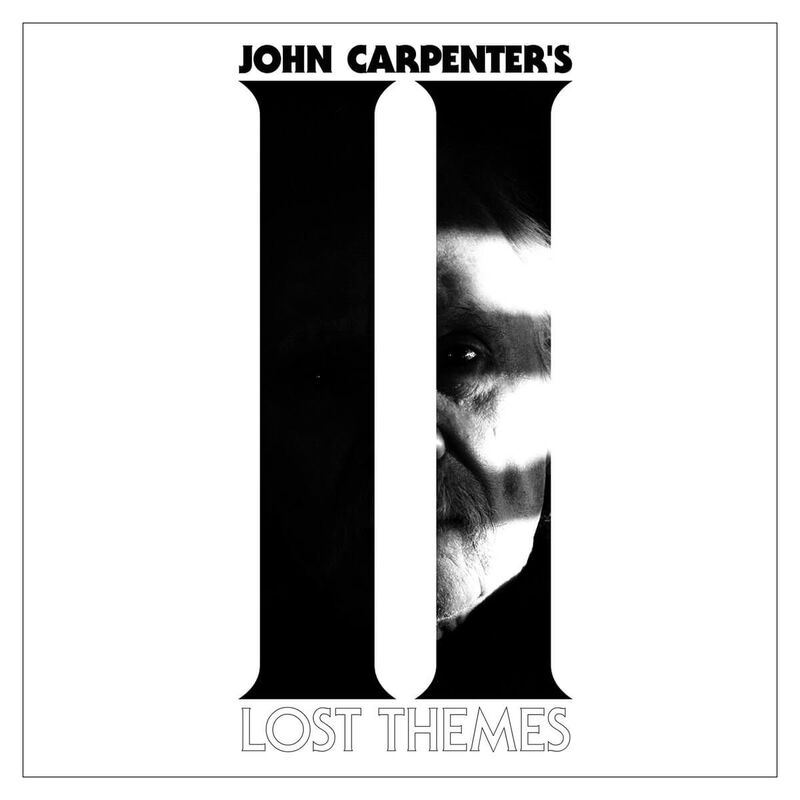 ---
Would you like to be part of the Fandom team? Join our Fan Contributor Program and share your voice on Fandom.com!