Stephen King has been a pop culture institution for nearly half a century. The author and his work will stand as one of the most prolific in the history of modern media. Things were a little quiet when it came to King's work getting some serious adaptations in film and television. But now, we've got tons of new films and TV shows coming our way. Let's take a look at some of the big ones and why we're excited for them.
The Mist (June 22)
Frank Darabont's 2007 film is an unsung triumph, but it's not necessarily the only iteration King's classic novella that we'd like to see. The new TV series promises to broaden the scope of the story in very interesting ways. The concept of a town shrouded in an otherworldly mist that is populated with vicious monsters is too great to pass up.Exactly how different the show will be from the novella and the movie remains to be seen.
That is, as long as they can pull off some good monster effects. Darabont's version has excellent creatures and some good deaths. The show will have to deliver on a lot of that on a consistent enough basis. If it can, it could be one of the best monster shows in recent years.
Exactly how different the show will be from the novella and the movie remains to be seen. You can bet we'll be there to find out.
The Dark Tower (August 4)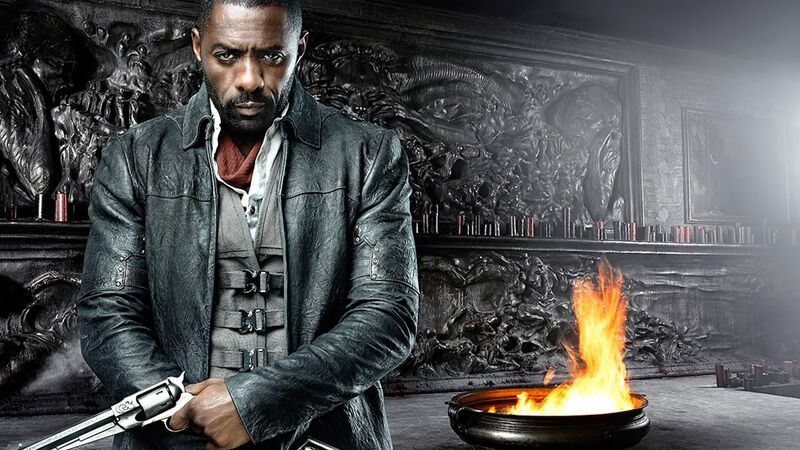 King's immense and sprawling fantasy story is often considered his magnum opus. It's been a long journey but the story has finally made its way to the big screen. Well, sort of. You see, this film adaptation is technically a sequel to King's original story. Without getting too spoilery, we can say that it's going to pull tons of characters and moments from the books in order to create something new.
There is something very exciting about this idea. The Dark Tower could be a great example of how to do future adaptations. As long as they get the characters and their world right, the idea of playing with the story is an enticing one. We'll find out if the experiment works later this year.
It (September 8)
This is the biggest of them all. Stephen King's masterpiece of horror is finally on its way to the big screen. This will be the first of two movies that explore King's tale about an ancient evil feasting on the children of a small Maine town. The first trailer (above) looks amazing, and distributor New Line Cinema is treating this like an event film. We rarely get these kinds of wide-reaching horror movies, so it's incredibly promising to see this classic novel get the same treatment as a blockbuster movie.
Plus, the production looks stellar. The casting includes Finn Wolfhard from Stranger Things and Bill Skarsgård from Hemlock Grove. It's clear that this is going to be a real production that doesn't hold back with either the monster effects or the vicious nature of the material. It has the potential to be the biggest horror film in years. That makes this Stephen King fan immeasurably happy.
Gerald's Game (2017)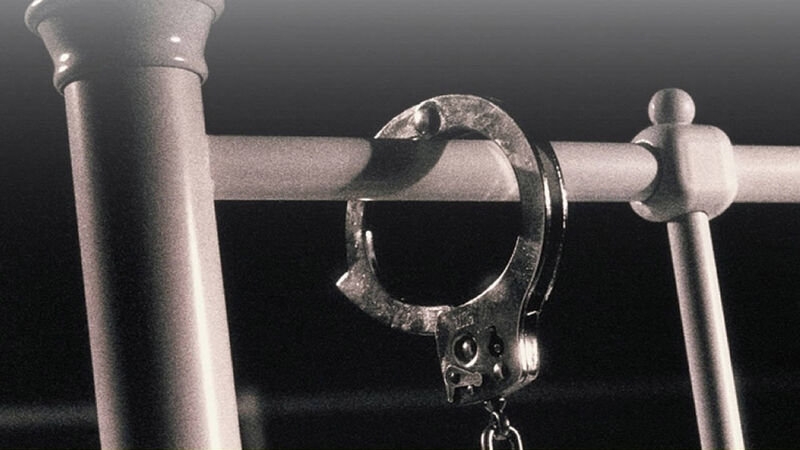 Director Mike Flanagan (Oculus) is adapting this tense thriller for Netflix. The story revolves around a couple, Jessie and Gerald, who decide to get a little kinky during a getaway to their remote lake house. Things go south in a big way and Jessie is left to fight for her survival.
This is one of King's deeper cuts and fans always love when those get a fair shake. Not to mention that the casting for this has Carla Gugino and Bruce Greenwood as the leads. Both of them are solid actors and it will be a dark blast to see them bring this tale to life. Since it's a Netflix film, you can bet there won't be anything held back in terms of content. And Netflix does a good job of marketing their productions, so this has a chance of finding an audience fairly quickly. If it was released in theaters, it might not be as lucky.
Mr. Mercedes (2017)
Stephen King is often known for his supernatural output, but Mr. Mercedes is more of a hard-boiled crime thriller with some horror elements. The story is about retired detective Bill Hodges getting caught up with a sadistic serial killer who uses his car to kill people. A television series is in the works with Brendan Gleeson (Mad-Eye Moody to all you Harry Potter fans) in the lead role. Other notable cast members include Harry Treadaway (Penny Dreadful) and Mary-Louise Parker (Weeds).
This series is debuting on the Audience network so it might not be as accessible to everyone, but the content is certainly worth adapting and could very well bring people to the network. And honestly, anything Brendan Gleeson does is worth checking out. That man is a treasure and is a perfect choice to embody the broken and downbeat Bill Hodges. Hopefully, this is a show that can break out and get people to tune in.
Castle Rock (2018)
For Stephen King fans, Castle Rock sounds like a dream come true. Produced by J.J. Abrams, this series will bring together dozens of King's characters and stories into one connected tale. This promise is immense and incredible. Stephen King has always populated his novels and short stories with connections to each other, but Castle Rock will take all of that and weave something new and original out of it.
There's still a lot of mystery surrounding this project but it's impossible not to be utterly ecstatic at this idea. If Castle Rock is a creative success, it could be one of the definitive adaptations of Stephen King's body of work. Can you imagine? It could please old fans while also introducing new ones to King's world. That alone is a reason to be happy.