You don't need to know what John Carpenter's The Thing means to me, personally. You don't need my two cents. But you do need to know that it's widely adored by fans of horror and science fiction. It's not underrated anymore, and it deserves the reputation it has gained. But in 1982, just a few months after An American Werewolf in London revolutionized special effects makeup, The Thing bombed. So why, all these years later, is it so revered?
Viciously panned by critics as "just a geek show," the film opened in eighth place. It was bested that weekend by E.T., Blade Runner, Rocky III, The Wrath of Khan, Annie, and Poltergeist (in that order). If you had to lose at the box office on the weekend of June 25, 1982, at least you had your ass kicked by seven future classics. Even so, director John Carpenter didn't take that ass-kicking well.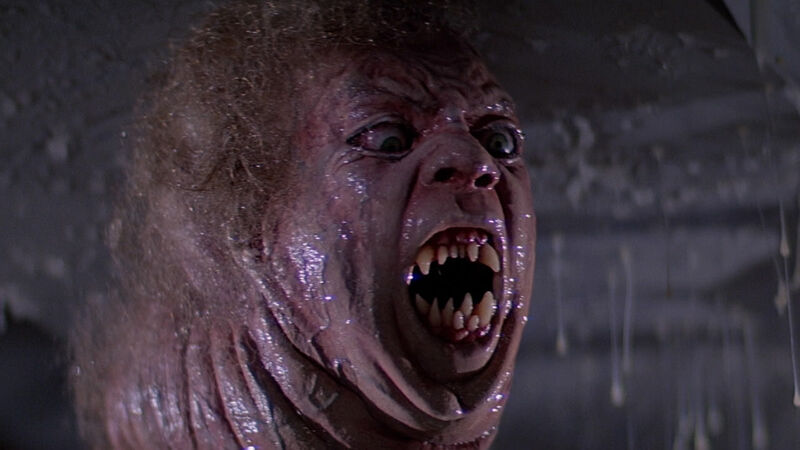 "I don't think [Universal] knew what kind of movie they were getting," Carpenter said to Time Out New York. "I think they wanted Alien, a crowd-pleaser." He's probably right. He credits The Thing's downbeat, open ending for much of the dissatisfaction surrounding the film. I don't blame him — audiences don't tend to react well when they feel a movie doesn't stick the landing. Like many hated movies, The Thing doesn't use its ending to answer questions. Instead, it poses a question to the audience, transferring some of the storytelling responsibility to them.
Critics also have a difficult time with films that they feel don't fit in the current cinematic landscape. 1979's Alien redefined sci-fi horror. Universal only greenlit The Thing because of the success of Alien. But because The Thing is so different from Ridley Scott's extraterrestrial terror, critics may have had trouble placing it in the right context. But now, the two films are just as highly revered in the horror fandom.
The turn
It's hard to pinpoint exactly when public opinion on The Thing shifted. Even the initial negative reviews offered some praise of the effects. But for a smattering of horror fans and gorehounds, it was love at first sight. And over years of word-of-mouth, cable play, and home video, John Carpenter's The Thing assimilated most of the critical community. Today, it is a touchstone of creature horror, body horror, infection horror, and alien invasion fiction.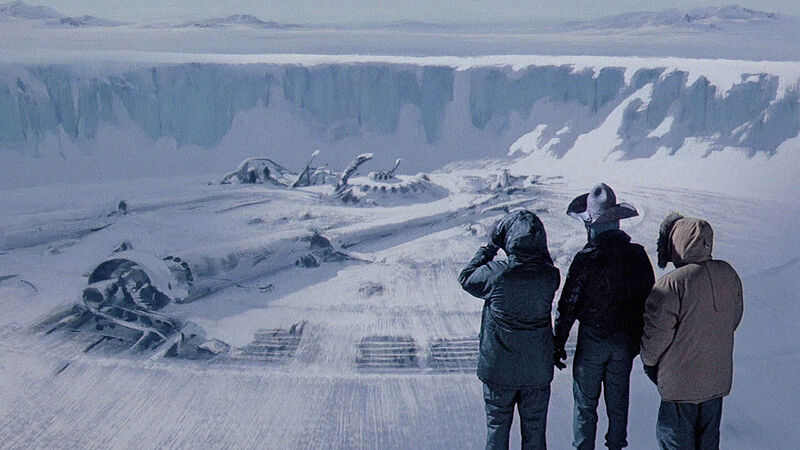 It's common to hear people describe The Thing as "ahead of its time," but that's a tired old chestnut. It is very much a product of its time. US audiences had already been through Altered States and Scanners, both of which had nasty body-warping makeup effects. The Thing's infection story speaks directly to the world's fears about the AIDS epidemic, which we didn't understand very well at the time. Cold War anxieties play out in the hallways of the film's Antarctic research station. Characters aren't sure who they can trust. They're not even sure if they can trust themselves. They're all trying to prevent an apocalypse, and the film ends with a fragile truce.
But we don't often forget challenging films — just so long as they have the redeeming qualities of The Thing. So today, it's a true classic. And on October 11, Scream Factory will release a Collector's Edition of the movie on Blu-ray. The disc features a new 2K scan of the film supervised by director of photography Dean Cundey. Pre-ordered copies have already gone out, so I've seen it. Trust me — it's the version of the film that fans deserve. It's a fitting treatment for The Thing: a resilient organism that survived harsh climates and even harsher criticism.