After more than seven years without a new Crash Bandicoot game, fans of Crash have become desperate for new developments in the franchise. Now a few of those fans have taken matters into their own hands, remaking earlier titles, creating Crash movies, and even developing a new unofficial entry in the franchise: Crystal's Wrath.
Read on to find out more about these fans keeping the spirit of Crash Bandicoot alive.
A Brief History of Crash Bandicoot
In 1996, Naughty Dog developed the original Crash Bandicoot game for the PlayStation, which revolved around a failed lab experiment called Crash (conveniently also a bandicoot) aiming to find his love interest, Tawna. Crash followed this adventure with Crash Bandicoot 2: Cortex Strikes Back just over a year later, and then Crash Bandicoot 3: Warped in 1998. These early games helped establish the platforming genre on PS1 and even today hold up very well.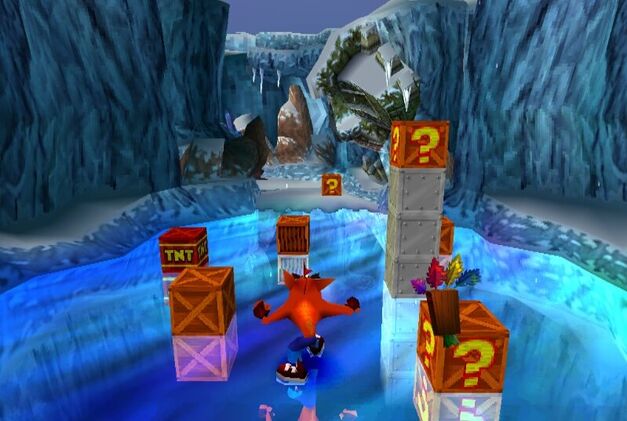 Following Warped, Naughty Dog moved on to other projects, and development duties of future Crash games bounced around to a number of different game studios. The drastic change of style and decrease in quality in these later games led to the series being put on hold after Crash Bandicoot: Mind Over Mutant in 2008.
Enter Crystal's Wrath
Like with any truly great game, a multitude of ideas have been passed through Jump Button Studios, the fans behind the unofficial Crystal's Wrath. So far, they've demonstrated two virtually complete prototype levels, Toxic Waste and Abandoned Castle, which with a little extra development time would not look out of place in any official game.
Abandoned Castle even features a new twist on an existing feature: The fireflies are now set to automatically disappear after varying periods of time. From a personal standpoint, I am a fan of this new development, as the player is now aware of how long they have to get to the next firefly box — another new addition, since in previous Crash titles the player was required to touch the firefly in order to obtain its guiding light and allow them to progress through the level with far more ease.
Beyond these two prototype levels, Jump Button has also released videos showcasing a number of other assets that may or may not appear in the final edition of the game. They are keeping things largely secretive, which will make the final game, should it ever be released properly, very exciting to explore.
The Soundtrack
The music within Crystal's Wrath has largely been revealed already. Some of it has not made it past the prototyping stage but can be viewed on developer PatStrikesBack's Bandcamp page. All of the songs are fantastic, as they mix classic Crash Bandicoot tunes with a modern twist and truly showcase the evolution of Crash Bandicoot and how it has adapted to the current age of gaming audiences.
My favorite is the boss battle music for villain Neo Cortex — although it sounds like this song will be changed in the final game, despite the prototype version containing a fantastic melody as well as throwbacks to past Crash games. Note to Jump Button: Personally, I feel that Crash fans would appreciate if this song was in the final game.
Last Words
I cannot wait for the release of Crystal's Wrath. It will be an exciting game that promises to be a masterpiece if developed correctly and not rushed like many high-potential video games have been in the past. Hopefully the game will eventually be completed — and things are looking good on that front, as a new video was recently released by the official YouTube channel, which hints that Crash may even get to become a superhero at some point.
We in the Crash community wish the developers the best of luck with completing the game.
Bonus: "Crash Bandicoot: The Untold Story"
I had to get this in somewhere! A few Crash super fans and former Naughty Dog employee Dave Siller have teamed up to help uncover the secrets behind the classic Crash games. They have a  Facebook page open for enlightening discussion regarding these developments, showcasing rare, unseen collectibles, and predicting what the future of Crash may hold…
---
Would you like to be part of the Fandom team? Join our Fan Contributor Program and share your voice on Fandom.com!