The holidays are upon us! Which means gift guide season is here! 2017 was a fantastic year for movie lovers. With the release of Wonder Woman, Baby Driver, Thor: Ragnarok and Blade Runner 2049, there was something for everyone.
Do you have a cinephile in your life? Someone who never misses an opening weekend? Someone who can quote every line from the Star Trek or Back to the Future franchises? Then this is the gift guide for you!
Below you'll find a sampling of gifts that are perfect for movie lovers. They are sorted by price, from lowest to highest. Some of the prices may change, depending on Black Friday and Cyber Monday sales. Happy shopping!
Wonder Woman Funko Pop! ($7.78)
Wonder Woman was one of the best movies of 2017. Diana Prince is a fierce heroine who not only battled Ares, the God of War, in her solo film, but also takes on Steppenwolf in the Justice League. This Funko Pop! is perfect for any loved ones in your life who loved the movie and want to be reminded of Diana's courage. This specific Pop! features both Diana's lasso and shield which means this gift guide entry is both rare and affordable.
—
Available for $7.78 at Walmart.
MoviePass Subscription ($9.95)

MoviePass is a subscription service for movie fans. At the recently lowered price of $6.95 a month (down from $9.95), your gift recipient can attend almost any 2-D movie showing in their area at no extra cost. The one caveat: to get the deal you have to sign up for a 12-month subscription. Otherwise, it's $9.95 a month. The process is simple, download the Movie Pass app on your smartphone, sign up via a credit card or PayPal, and voila, your loved one can start attending movies. A year of free movies for your loved one sounds like a perfect gift.
—
Available for $9.95/mo or $89.95/year at MoviePass.
Soundtrack to Baby Driver ($16.99)
Baby Driver had one of the best soundtracks of the year. The film boats songs from Barry White, Queen, Blur, Simon and Garfunkel, and more. Featuring 30-tracks all together, the Amazon version includes the disc version and the MP3 version, making this a gift you can give away and keep for yourself.
—
Available for $16.99 at Amazon.
UP House Ornament ($17.85)
It's Christmastime and everyone loves to put a little bit of movie magic on their tree. If you have a Disney or Pixar lover in your life, surprise them with this: Carl and Ellie's house from UP! This design comes directly from Pixar's sketchbook artist collection. It features Carl and Ellie's house as it was lifted up by those colorful balloons. It's an enchanting gift for any friend or family member who believes that "adventure is out there."
—
Available for $17.85 at Amazon.com.
1/24 Scale Diecast Metal DeLorean ($22.95)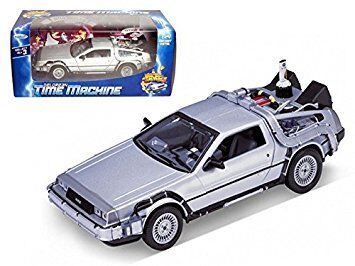 Doc Brown and Marty McFly's time traveling DeLorean will fit perfectly on the shelf or desk of any sci-fi fan in your life. This diecast model is from Back to the Future Part I, before Doc had made his futuristic modifications. This is a small piece of movie history, something perfect for any budding collector friend or family members.
—
Available for $22.95 at Amazon.
Transformers 1-5 Movie Collection ($31.99)
The Transformers faced their most challenging villain yet this summer, when their very own Optimus Prime went dark. Prime was redeemed, however, and saved the world and Cybertron from total collision. If you have a Transformers lover in your life, why not gift them this 5-film set — which includes Transformers, Revenge of the Fallen, Dark of the Moon, Age of Extinction and The Last Knight?
—
Available for $31.99 at Amazon.
The Godfather Trilogy Omerta Edition ($38.98)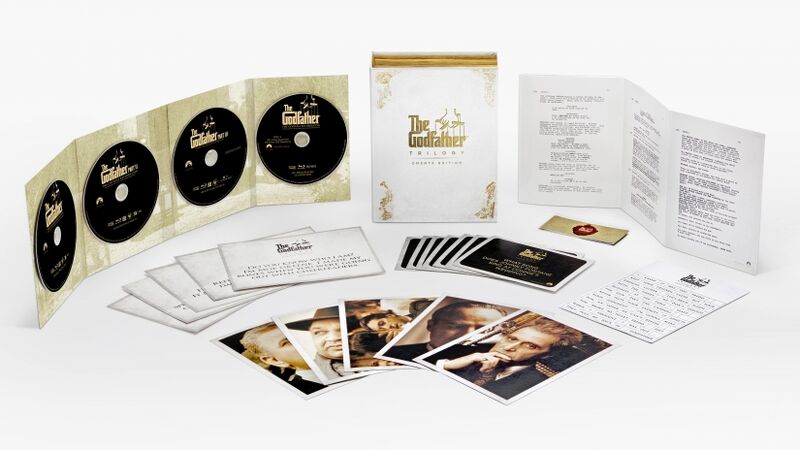 To some, The Godfather is the greatest movie of all time. A quintessential gangster movie featuring a stellar cast, this trilogy is now available in Paramount's Omerta set. This 4-disc Blu-Ray set includes all three Godfather films, plus extra features. The Omerta set is limited edition and includes commentary from Francis Ford Coppola on each film.
—
Available for $38.89 at Target.
Art of Thor Ragnarok Book ($45.00)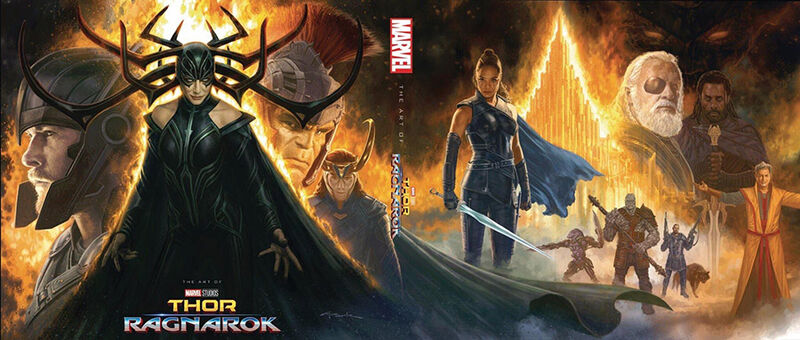 Marvel's newest blockbuster Thor: Ragnarok is a stunning visual spectacle. It showcases the foreign and colorful worlds of Asgard and Sakaar. It provides new costumes for our heroes Thor and Hulk, it also introduces us to new characters like Valkyrie, The Grandmaster and Hela. This book showcases the concept art development process of Marvel Studio artists Andy Park and more, making it the perfect gift for the Marvel fan or artist in your life.
—
Available for $45.00 at Amazon.
Blade Runner 2049 Movie Poster ($47.99)
Movie fans MUST have this stunning poster from Blade Runner 2049. This poster is one of the coolest images from any movie this year. The poster echoes the rich color palate from the film, which brought audiences back into the futuristic world of noir cinema. Denis Villeneuve directed such a beautiful film and this is one way to keep the magic alive for the cinema fans in your life.
—
Available for $47.99 at Amazon.
Nightmare Before Christmas Santa Jack ($49.63)
When decorating for Christmas, it's fun to throw in a movie toy or two. For any Disney lover, one of the best holiday films is the Nightmare Before Christmas. What better way to celebrate a loved ones Disney fandom than with this Jack Skellington statue? Jack is dressed as Santa himself, gleefully holding up Christmas lights. This statue evokes both Disney mischief and Disney magic. It will be a unique piece in anyone's Christmas decorations.
—
Available for $49.36 at Hot Topic.
Middle Earth From Script to Screen ($75.00)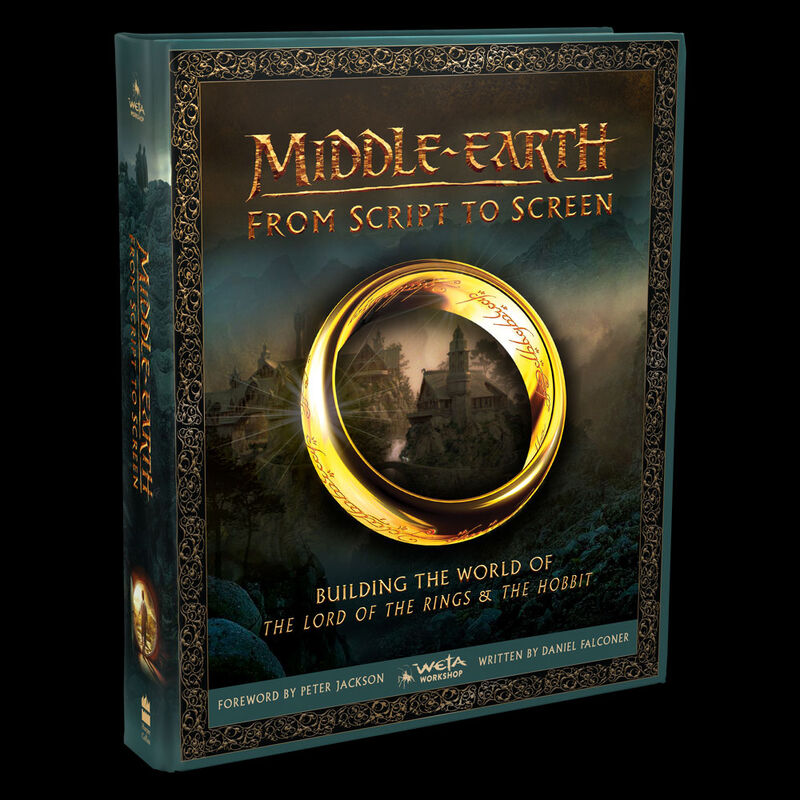 Lord of the Rings and The Hobbit trilogies are some of the most beautifully shot films in history. The rich landscape of New Zealand were the perfect setting for these films as it helped transport audiences to the rich lands of Middle Earth. This new book, which was compiled by visionary artist Daniel Falconer, documents Peter Jackson's journey from script to screen. If you have Lord of the Rings lover in your life, this is the perfect gift for them.
—
Available for $75.00 at Weta.
Star Trek Movie Collection Film Cell Display ($199.95)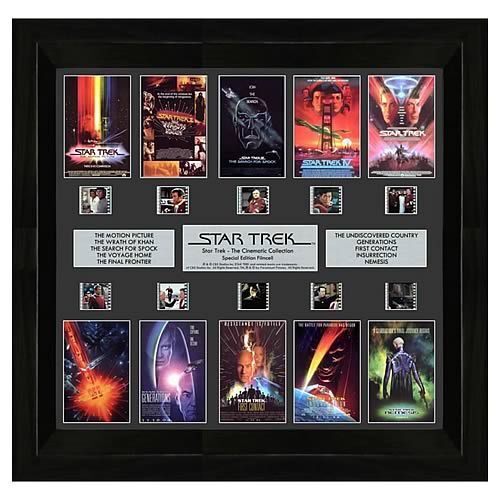 In an age of digital projectors, it's rare to actually see a film that's been shot on film. If you have a diehard cinephile in your life, consider getting them real, commemorative film cells. This collection features one cell from each film in the Star Trek movie compendium: six original Star Trek films and four Next Generation. This is a very rare and uniquely collectible gift.
—
Available for $199.95 from Movie Replicas Direct.