Every movie studio under the sun is trying to develop their own shared cinematic universe after the resounding success of Marvel Studios. One of the bigger franchises out there is Hasbro; the toy giant holds the rights to G.I. Joe, Micronauts, Visionaries, ROM the Spaceknight, and M.A.S.K. Not content to just make individual films with these properties, Hasbro has decided to try and link them into one big universe. It's a gargantuan task, but today's news does give some hope for the project.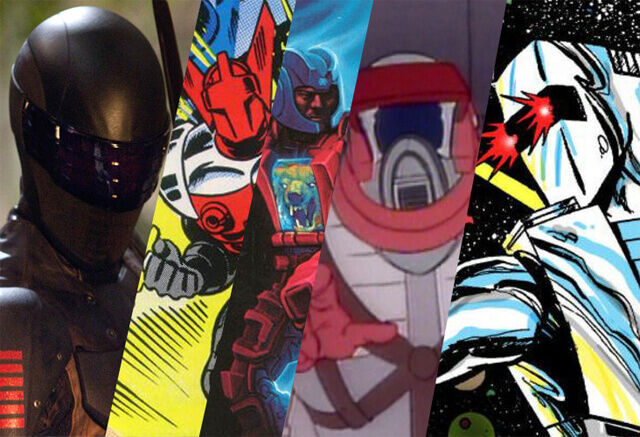 Michael Chabon, Brian K. Vaughn, and Nicole Perlman have been brought on to head up the writers' room. Chabon wrote the essential novel The Amazing Adventures of Kavalier & Clay, Vaughn is responsible for landmark comics like Y: The Last Man and Ex Machina (no relation to the excellent movie), and Perlman is a screenwriter on Guardians of the Galaxy and the upcoming Captain Marvel film. To say these folks are talented is an understatement. Unfortunately, Akiva Goldsman will also be a guiding force in this project. If you wonder why I say "unfortunately," take a look at his writing credits and a picture will start forming.
Regardless of who is involved, I don't envy the task at hand. Trying to tie together these multiple properties while making good standalone movies will be nigh impossible. There's certainly lots of room for imagination and innovation, but how risky will Hasbro be willing to get? The shared universe bubble will eventually burst, and will Hasbro have their films out there before it happens?
Even so, it's great to hear wackier properties like Micronauts and ROM the Spaceknight could be headed our way. Any excuse for bizarre adventure films is a good excuse to me. Hopefully, Chabon, Vaughn, and Perlman will be attached to these more outlandish films. I don't really want to see them wasted on something like G.I. Joe, and I say that as someone who thoroughly enjoyed the first G.I. Joe film. Let these writers go a little crazy.