After her unforgettable performance as Harley Quinn in August's Suicide Squad, Australian actress Margot Robbie will return for another film in the DC Extended Universe. And this time, she'll have even more female compatriots. Screenwriter Christina Hodson has signed on to script a Harley Quinn spinoff film which will feature characters from the Birds of Prey. Robbie will also be producing the film.
The as-yet-untitled spinoff won't be a Harley Quinn solo movie. Rather, it seems like it will be an all-female team-up version of Suicide Squad. But who are the Birds of Prey, and how might Harley fit with them? Let's take a look.
Who Are the Birds of Prey?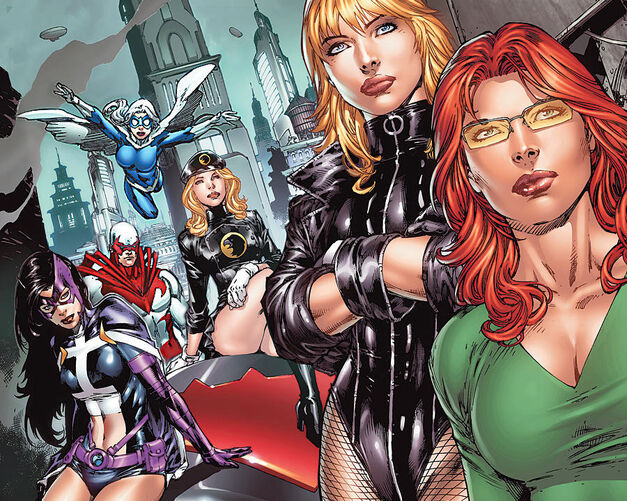 The Birds of Prey are the A-Force to the Avengers. They're the Troubletones to the New Directions of Glee. Yet, beyond their origins in the comics, the Birds of Prey have experienced only lukewarm success in other media. Perhaps the most infamous example is The WB's Birds of Prey TV series, which started in 2002 but got canceled after only 13 episodes.
The core members of the Birds of Prey are Oracle/Batgirl (Barbara Gordon), Black Canary (Dinah Lance), and Huntress (Helena Bertinelli). All three currently star in the DC Rebirth series Batgirl and the Birds of Prey. The Birds of Prey tend to be characters who have more grounded origin stories than, say, the mythology of Wonder Woman.
Most recently, Arrow's second season featured a "Birds of Prey" episode that pitted Helena against Sara Lance. Yet, that's the closest that the Arrowverse has come to featuring the Birds of Prey — especially since Batgirl will probably never join the Arrowverse since she's innately connected to Batman. As a result, the Harley Quinn spinoff will be the first major on-screen appearance of the Birds of Prey since The WB's failed 2002 series.
Where Does Harley Fit Into the Birds of Prey?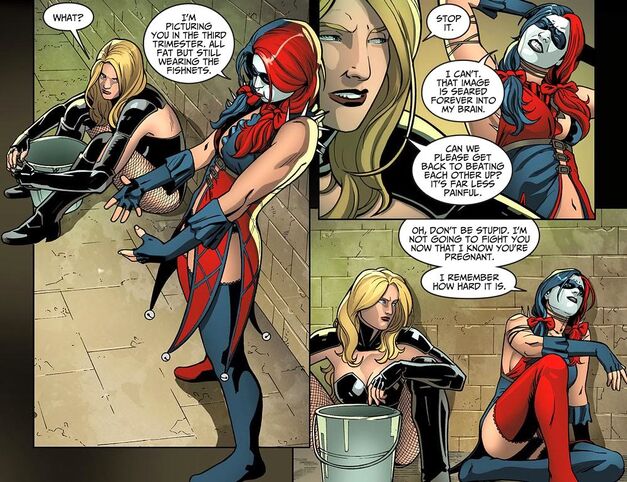 Speaking of the Birds of Prey series, Harley Quinn was actually the show's first (and only) major villain. Other than that, Quinn has mostly remained separate from the Birds of Prey in the comics and other media. A notable exception was Year Two of Tom Taylor's brilliant prequel comic to the Injustice: Gods Among Us video game.
In Injustice: Year Two, Harley joins the Birds of Prey — including Oracle, Black Canary, Huntress, Batwoman, and Catwoman — in their fight against the despotic Superman's One Earth regime. It was a worthwhile story that drew upon Quinn's compelling parallels with the Birds of Prey. All of them have suffered in some way and cope with their pain by empowering each other.
Robbie and Hodson's spinoff film is likely years away since scripting has only just gotten underway. Yet, its possibilities are endless, especially with the Birds of Prey in the mix. Here's hoping that this spinoff will fare better than that short-lived TV series.