After a fun, slightly-cryptic viral-style ad campaign in New York Comic Con's women's restrooms, Hulu has announced the premiere date for their The Handmaid's Tale show. The Handmaid's Tale will launch its 10-episode season on April 26. Hulu also shared the first photos of the cast, and this Margaret Atwood fan is stoked.
The Premise
Based on Margaret Atwood's dystopian novel of the same name, The Handmaid's Tale details the life of Offred, a Handmaid in the near-future Republic of Gilead. Following World War III and its subsequent environmental fallout, many women lose the ability to have children. Fertile women are trained as Handmaids, serving important men by bearing their children and then letting the Wives raise the children while they go elsewhere, to have more children for other men of status.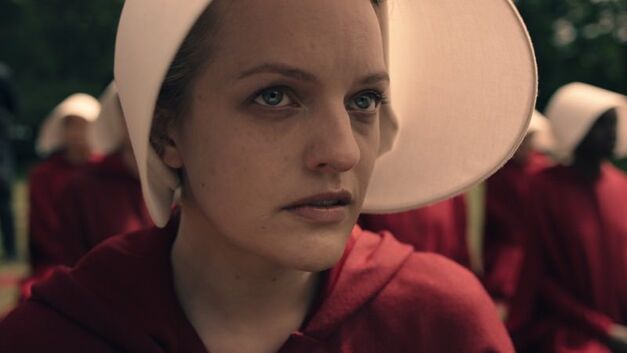 In her prior life, Offred was an educated, hard-working woman with a husband and a daughter. After the totalitarian regime took over, she lost everything, even her name. (Offred isn't her name, exactly. It's a temporary name, given to her while she serves the Commander. It's literally "Of Fred", as the Commander's given name is Fred.) She longs to get pregnant because having children for the men in power is her only chance at freedom – retired Handmaids allegedly live a good life. Handmaids who fail are judged as "unwomen" and forced to go live in the wild parts of the former United States. She's smart but indecisive, at times too afraid of what might happen to dare rebellion. Moss is an good casting choice – she's the right age, no stranger to dystopias (High-Rise, anyone?) and a fine actor.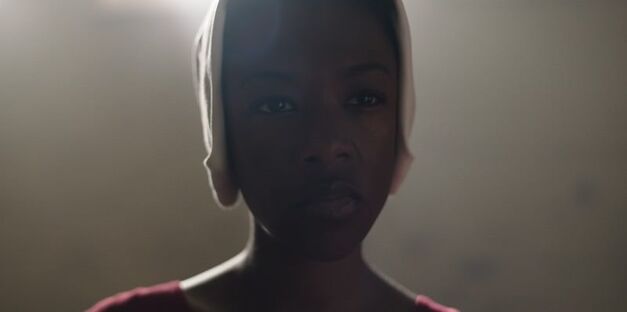 Samira Wiley (Orange is the New Black) stars as Moira, Offred's closest friend both before and after the apocalyptic events that change parts of the U.S. into Gilead. Moira is wily and doesn't put up with much. She's a feminist powerhouse, a woman who lives by no one's rules but her own. She inspires fury and hope in Offred. Memories of Moira's behavior while in training to become a Handmaid keep Offred (somewhat) sane and help her find strength.
A Deeper Look
Wiley's casting is a bit of a pleasant surprise. Moira is a lesbian in the novels, and Wiley is openly gay. She also played the dynamic Poussey in OitNB, a nuanced character that could have become a women's prison trope but didn't. What's surprisingly about the casting is Wiley's race. In The Handmaid's Tale novel, a racial cleansing has removed anyone that's not white (or white-looking) from Gilead. Wiley isn't the only person of color in the cast, so it appears Hulu has done away with that particular bit from the source material. Given our current political climate, including POC in a tale of uniting against a fascist regime is a smart ethical choice.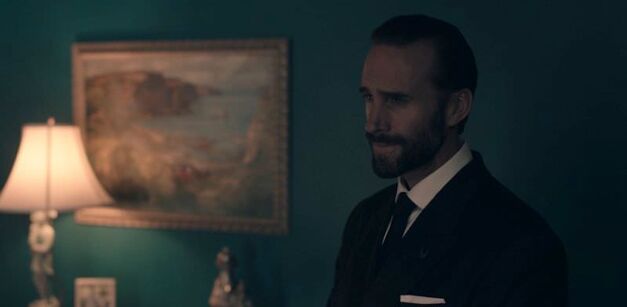 Joseph Fiennes (Camelot) portrays The Commander, which works but isn't particularly book-accurate. Fiennes is younger than the Commander in the novel, and much, much better looking. The Commander is a surprisingly naive man given his station. He wants the world to be a better place, but also thinks that the oppressive rule of the government is acceptable. When he decides to break the rules, he reveals that his biggest kink is Scrabble. We'll have to wait and see if the board game plays as big a role in the show as it does in the novel. Either way, Fiennes is a fantastic actor and will be nicer to look at in the show's necessary sex scenes than a book-accurate casting choice.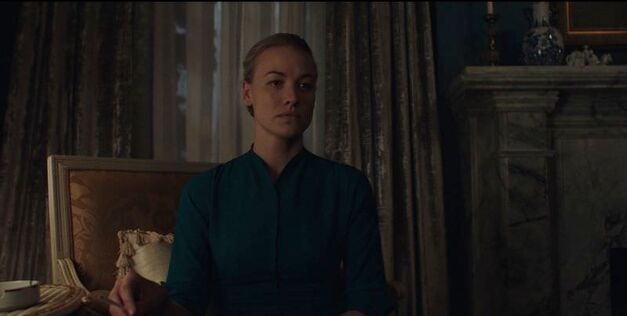 Speaking of better-looking casting choices, Yvonne Strahovski (Mass Effect 3, Chuck) stars as Serena Joy. Serena Joy is the Commander's joyless and stern Wife. She mostly just sits around the house smoking cigarettes. On occasion, she goes out into her garden. Otherwise she seems lost to a kind of bitter resignation – she hates the Handmaids but acknowledges their necessity. Before the rise of the Republic of Gilead, Serena Joy was a television evangelist. She was once famous in certain circles and praised for her voice and beauty. Now she wastes away inside a dusty childless house. She's villainous to an extent, but even her nastiness is somewhat understandable given her situation. Almost everyone is a victim in some way to the new world of The Handmaid's Tale.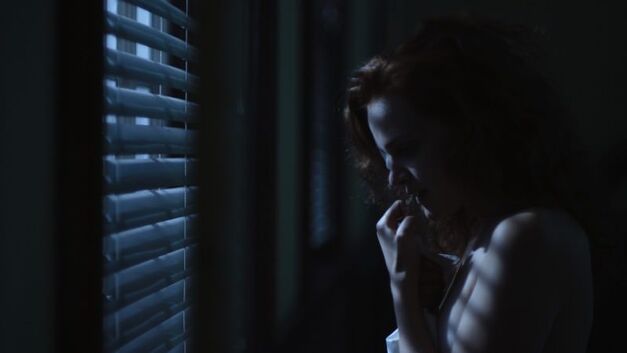 Madeline Brewer (also from OitNB) stars as Janine (later Ofwarren), a troubled Handmaid with a painful past. Janine loves attention and will do whatever it takes to get it. She's pretty damaged from the things that happened to her both in the past and under Gilead's strict rule. The show may expand her role some, as she is a fairly minor character in the novel.
Max Minghella (The Mindy Project) portrays Nick, who serves as the primary household attendant in the Commander's home. (There are also two "Marthas" who cook and clean, though Hulu hasn't released any information on them just yet.) Nick (and his hat) are vital to the novel, and the casting seems appropriate.
O.T. Fagbenle (Looking) will likely only show up in flashbacks. As Luke, Offred's husband before the rise of Gilead, he plays an important role in her past. Luke isn't in the novel much, though he does appear in flashbacks and some wishful dreaming by Offred.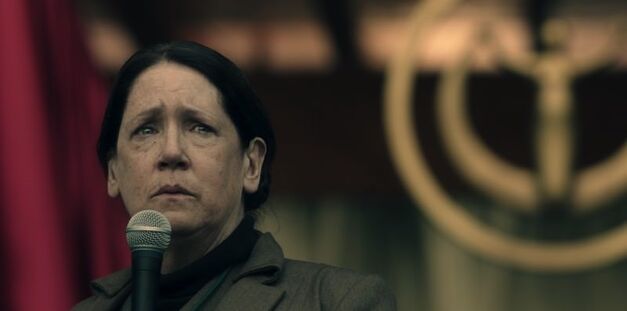 Rounding out the photo reveals is Ann Dowd (Compliance) as Aunt Lydia, one of the Aunts who help train the Handmaids. Lydia is a stern believer in all things the Gilead government preaches. She's another pseudo-villain in the tale, though her motives aren't ever entirely revealed. Hopefully, Hulu can round this character out just a tad, since they will have more time with her than a novel could. That logo in the background and the red curtain is chilling and evokes The Hunger Games and 1984, which bodes well for the series.
What to Expect
Our current political and social climate feels a little dystopian these days, so hopefully The Handmaid's Tale doesn't end up like another dystopian based-on-a-book series on a streaming network. (Seriously though, as good as Man in the High Castle is, it's a little too close to home to watch.)
The Handmaid's Tale is an incredible work of feminist fiction, and the series has a lot of potential. Tune in April 26, and don't let the bastards get you down.