If often takes a lifetime to develop your abilities and reach your potential as a filmmaker. Years of training, dozens of films, and countless hours of work make a career. Unfortunately, some of our brightest up and coming filmmakers never got the chance to completely cultivate their craft. Their lives ended either by murder, accident, medical condition or suicide. However, their legacies live on in the art they produced. These talented filmmakers died too soon.
Ted Demme
Ted Demme was a writer, director, and producer most famous for the films The Ref, Beautiful Girls, and Blow. He is the nephew of director Jonathan Demme, who directed Silence of the Lambs. His short career had a wide range of projects including creating Yo! MTV Raps, the Martin Lawrence prison comedy Life, and an Emmy for the TV movie A Lesson Before Dying.
Demme died while playing a celebrity basketball game of a heart attack at 38 years old. Later, an autopsy revealed the attack might have been connected to cocaine found in his system. It was a tragic end to a promising career. Demme widow, Amanda, opened several successful bars in Los Angeles. Among the establishments is "Teddy's" at the Roosevelt Hotel in honor of her late husband. Furthermore, Paul Thomas Anderson dedicated his 2002 Adam Sandler film Punch Drunk Love to Demme.
An in-depth look at Demme's film Beautiful Girls can be read here.
Adrienne Shelly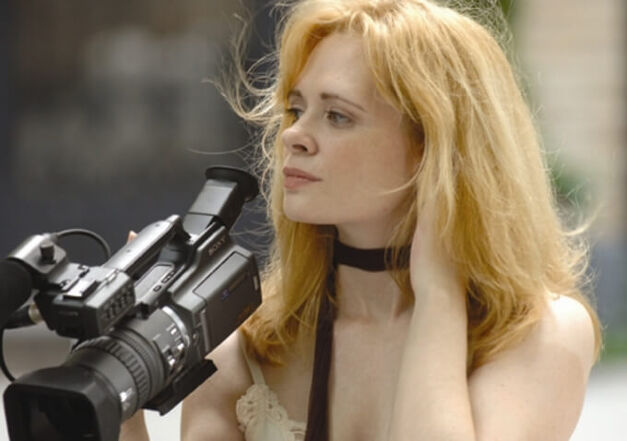 It seems like the story of Adrienne Shelly follows the theme of "tragedy that could have been averted". Shelly was an actress, writer, and director. Her major directorial debut was in the Ally Sheedy film I'll Take You There. Her breakthrough movie was the award-winning Waitress starring Keri Russell and Nathan Fillion. Unfortunately, she would not live to see its theatrical release.
In 2006, Shelly's husband found her hanging in her bathroom. As the investigation went on, there were some suspicious discrepancies that led police to investigate a construction crew working in her apartment complex. Furthermore, the fingerprints of one of the workers, Diego Pillco, were found in her apartment. It came to light that Shelly had complained to Pillco about the noise and in a moment of anger he threw a hammer at her head, rendering her unconscious. Believing he had killed Shelly, he staged her hanging so it would appear to be a suicide. To make things worse, the coroner report stated that Shelly was not dead from the blow to the head. She indeed died of asphyxiation.
The Meg Ryan film Serious Moonlight, written by Shelly, was released posthumously in 2009.
Richard Marquand
Best known for directing Return of the Jedi, Richard Marquand was starting to get his filmmaking rhythm in the mid-80s. In 1983 he directed Eye of the Needle with Donald Sutherland. He followed that film with 'Jedi". In 1985 he finished Jagged Edge with Glenn Close and Jeff Bridges. He was set to finish the Bob Dylan film Hearts of Fire when he died suddenly in September of 1987.
Marquand died of a stroke just a couple weeks shy of his 50th birthday. He remained a relative unknown, dying well before the current Comic-con generation. Strangely enough, he spent his whole time as the director of 'Jedi' with Lucas looking over his shoulder. Lucas didn't direct the picture to begin with because he had to be in California fighting to keep Lucasfilm out of bankruptcy. That issue was settled quickly. As a result, he spent more time on set than he had planned. Many experts say that Marquand could have gained major popularity as the most unlikely Star Wars director ever.
Marquand also wrote The Prizewinners: The Assassin Years based on his time marching with Dr. King in Selma.
Tony Scott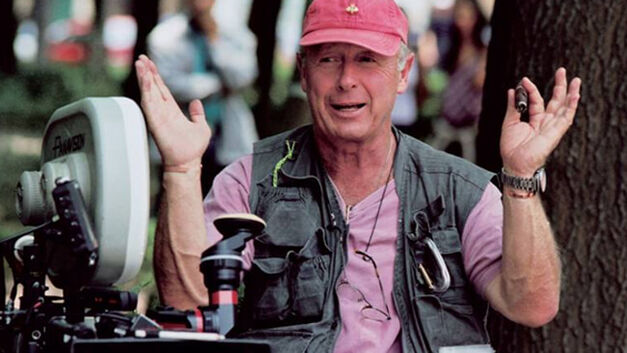 Though he was 68 when he committed suicide, Tony Scott is another example of a director who died with plenty of films left in the tank. He is the younger brother of Ridley Scott, director of Blade Runner and Gladiator. Tony directed 17 films over his career including such including Top Gun, Beverly Hills Cop II, and Crimson Tide.
Scott had a very interesting personal life that included a secret affair with Bridgette Nielsen. When it became public, Hollywood was abuzz as Nielsen was still married to Sylvester Stallone.
On August 19, 2012, he committed suicide by jumping off the Vincent Thomas Bridge in San Pedro, CA. Due to his great body of work, dozens of Hollywood's top stars attended his memorial service. Among those paying their respects were Denzel Washington, Tom Cruise, and The Rock. The medical examiner reported that Scott was in good health. However, his brother later refuted that report in an interview saying Tony had been battling cancer for years.
In the year following his death, he received a producer credit for the three films he was working on while he was alive.
The careers of filmmakers are constantly evolving. Consequently, it takes a lifetime to perfect. Experience breeds improvement which can ultimately lead to a long journey in the business. Seems like these directors experienced varying levels of success but almost certainly that they died with more to give. As a result, the film community must enjoy the art they produced while they were with us.