SPOILER ALERT: Warning, this article contains spoilers from the Season 7, Episode 6 of Game of Thrones, entitled Beyond the Wall. Proceed at your own risk.
Beyond the Wall gave viewers an action-packed episode without accounting for all that pesky traveling time. While some have deemed the idea as a brilliant way to give Game of Thrones fans exactly what most want, others have a harder time accepting some of these accelerated timelines. Obviously, not everyone gets it exactly the way they want. Speaking of which…
Here are the winners and losers from Beyond the Wall:
The Night King (Winner)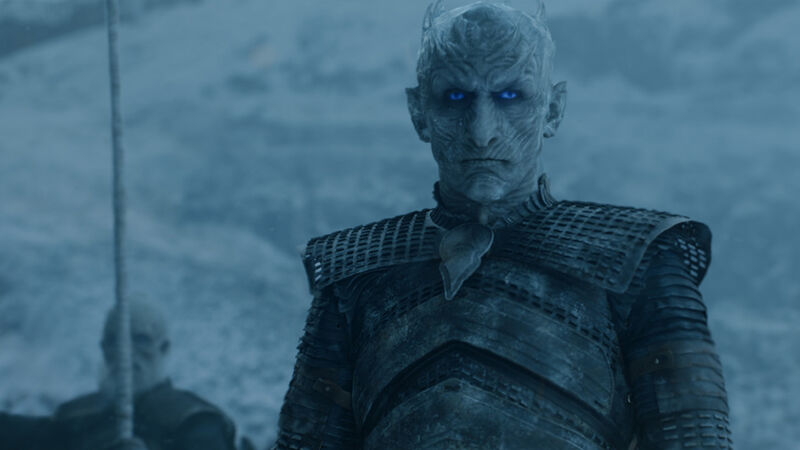 The Night King took the term "a force to be reckoned with" to a whole new level on Sunday night. We've always been #TeamJonSnow when it comes to taking the white walkers seriously. We are now officially #TeamHolyS–t with the White Walker leader taking down a flying dragon with a freaking ice javelin. Game over, man!
Arya (Loser)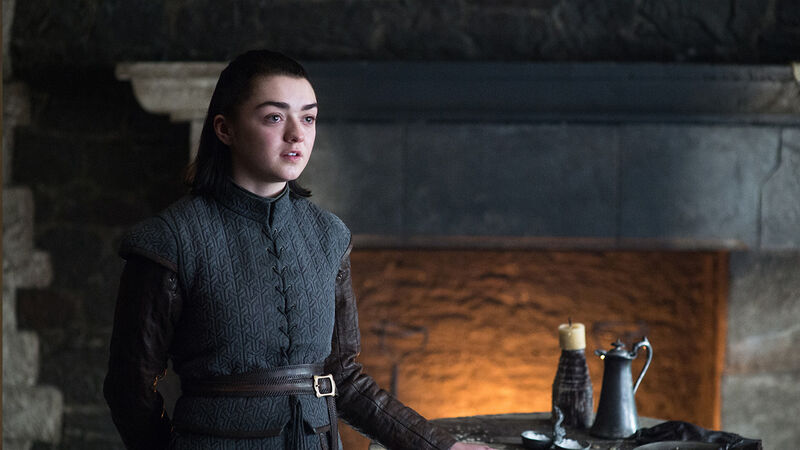 Arya, girl what are you doing? Though she's always proven herself to be wise beyond her years, it certainly feels like Arya is falling right into Littlefinger's trap to drive the Stark sisters apart. We're still hoping Arya is just playing along to trick Littlefinger but with just one episode left, time is running out to prove otherwise.
Beric Dondarrion (Loser)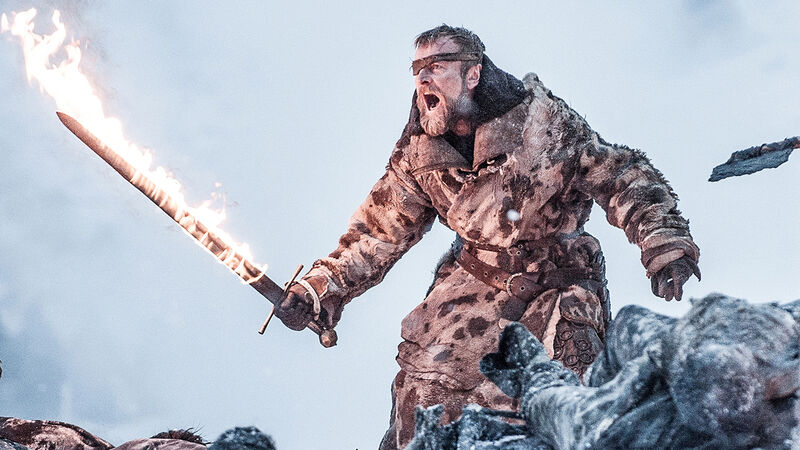 Beric says he's ready to face mortality, but with his priest Thoros dead he's going to have to be a hell of a lot more careful. For someone that's been brought back to life six times already, we're guessing that won't be easy. Either way, his fearlessness makes him a true asset to Jon Snow.
Daenerys (Winner/Loser)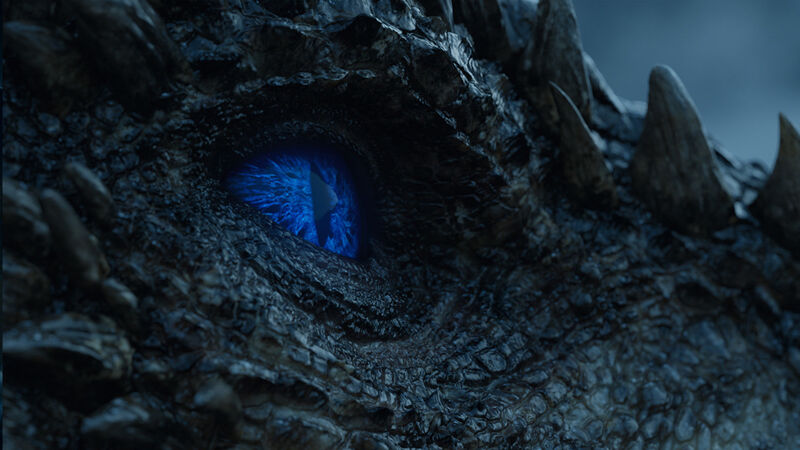 The Mother of Dragons' chose to rescue Jon and the rest of the Magnificent Seven and paid dearly for it. Her dragon Viserion took an ice spear to the neck and WE HAVE NOT RECOVERED YET. Seriously, what just happened?  As a consolation prize she finally got Jon to "bend that knee" from his bedside. This moment couldn't have come sooner as we haven't seen humanity like this from Dany all season. OK, no Dany. Oh! And can we talk about that dress?
Jon Snow (Winner)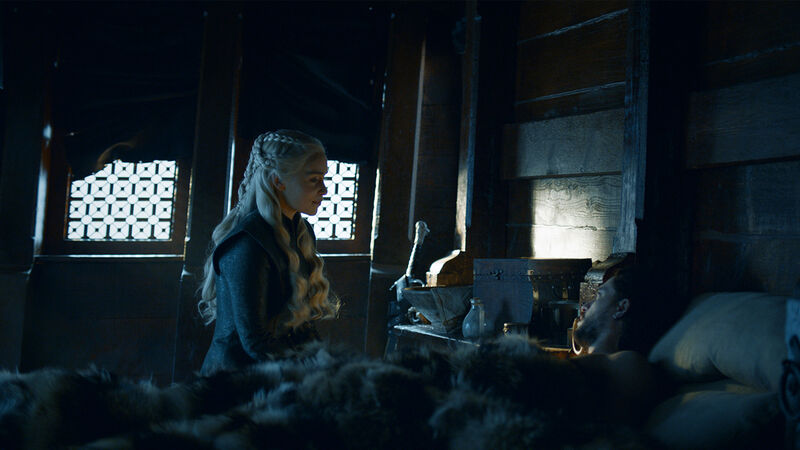 Not only did Jon somehow survive his battle with the White Walkers, the icy depths of the frozen lake, and the ride back to Eastwatch, he confirmed the biggest ally in Westeros. Bending the knee does not come easy, but after Daenerys rescued his crew from the Night King's army, he felt it was the right to do. Although, it is starting to feel like they will end up ruling… together.
The Hound (Loser)
The Hound's fear of fire almost cost him his life. The party is attacked by wight snow bears during a blizzard. Beric and Thoros unsheath their flaming long swords and attack the beast, setting it aflame. The burning bear charges The Hound, who is paralyzed by sight of fire. Fortunately, Thoros and Jorah save him.
And later, The Hound makes the most idiotic move of all, tossing rocks at the wights to taunt them. When one of the rocks misses its target and fails to crack the ice, the wights learn the surface is stable enough to walk across and advance on Jon's party. Seriously, Clegane?!
Tormund (Winner)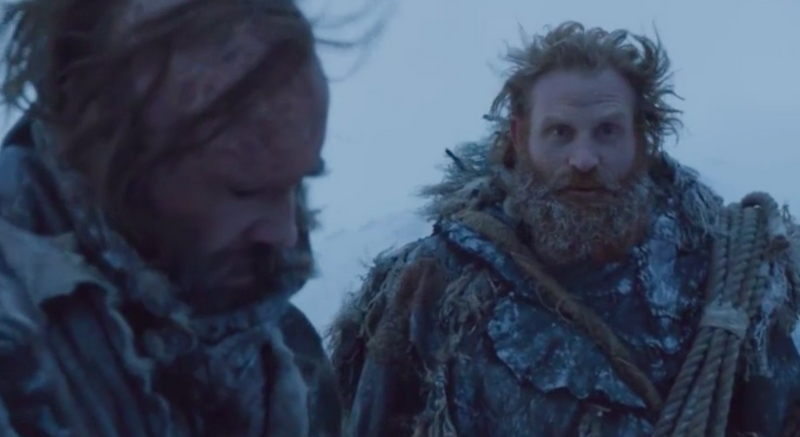 There isn't a love story on GOT that we're rooting for harder than Tormund and Brienne of Tarth. We've known that Tormund has had a crush on her but it isn't until his heart-to-heart with the Hound where we learn he's in love with her. "I have a beauty waiting for me back at Winterfell," declares Tormund. "If I ever get back there. Yellow hair, blue eyes, tallest woman you've ever seen. Almost as tall as you." For the love of the Lord of Light, tell her how you feel.
We love gingers too, by the way.