TRAVIS NEWTON: The work of composer Cliff Martinez is some of the most exciting music in contemporary film. While much of his work isn't orchestral, he's a master at incorporating orchestral and acoustic instruments into his layered synths. But from what I can tell, his score for The Neon Demon is completely inorganic. It's all precision and artifice, which is fitting when you consider the violent, twisted world of modeling depicted in the film. It's a beautiful world of surface and flash, and the music reflects that.
ANDREW HAWKINS: Martinez has been on fire over the past few decades and his recent work with Nicholas Winding Refn has been some of his best to date. Following his amazing scores for Drive and Only God Forgives, The Neon Demon is a haunting, intense and at times beautiful journey into the darkest aspects of electronic music. There are influences here that range from science fiction and horror soundtracks to dance club and industrial rock music. Cliff Martinez has crafted a score here that deserves every bit of the praise it's currently getting. The Neon Demon score walked away from Cannes as the best soundtrack of the festival for a reason.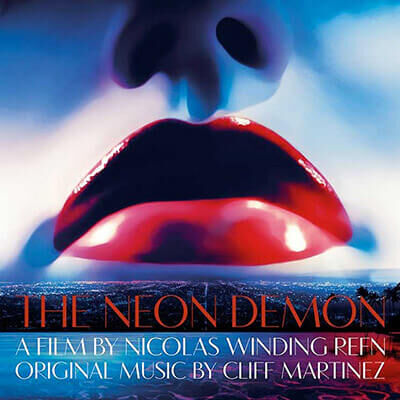 "The Demon Dance"
NEWTON: Composed by Julian Winding (Nicolas Winding Refn's nephew), this minimalistic house track was used extensively in the film's trailers. It's got the perfect sound for a neo-goth fashion show or a vampire rave. Pairs well with strobe lights, pleather, and fog machines.
HAWKINS: I really dig this one. It works as a killer dance track and has a sinister hook to the rhythm that gets the adrenaline flowing. The synths that take the forefront of the music are sparingly used, and fans of dark industrial music will easily be able to pinpoint influences from groups like Meat Beat Manifesto, Praga Khan and Front Line Assembly.
"Gold Paint Shoot"
NEWTON: This is the first track on the album that took my breath away. The haunting sound of Vangelis is front and center here in this romantic, dreamy track that could've come right out of Blade Runner. One of the album's best moments is when the deep bass joins the chords at about 1:45.
HAWKINS: I completely agree. I love this track and how it makes me think of my favorite Blade Runner moments, like when Gaff flies Deckard to the police station in his spinner. The way the track swells at the end is a perfect punctuation to the relaxing and soothing flow of the piece. After hearing this one, it's hard to listen to the rest of the album without noticing the influence Vangelis had on Cliff Martinez. It's great stuff.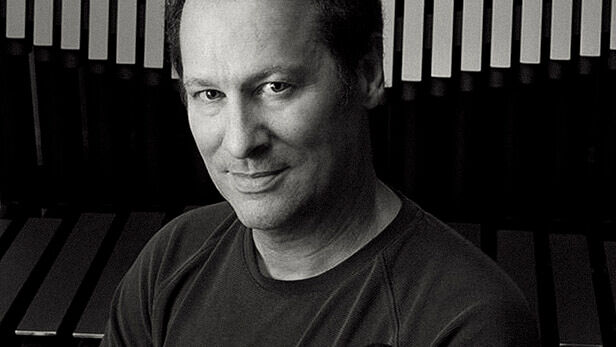 "Jesse Sneaks Into Her Room"
HAWKINS: Here we have the most Moog-centric track on the entire album. I love the use of the synthesizer keys as they lead into pulsing horns that fade in and out of a space-like ambient atmosphere. It's short and sweet, and I love how smoothly it transitions into the ominous "Real Lolita Rides Again".
NEWTON: There's a creeping menace in this track, and it comes out in the way Martinez bends notes in the melody. But instead of taking that threatening vibe further, this track builds to an angelic soundscape. Synth chimes sparkle over a bed of airy chords. The slinky, note-bending theme introduced in this track shows up again later in "Kinky".
"Thank God You're Awake Remix"
NEWTON: This track takes the main theme, heard in the opening track, and slows it way down. What makes this a must-hear track is how Martinez embellishes that theme, adding more Vangelis-style swells. I swear, if they don't have Cliff Martinez compose the score for that new Blade Runner movie, I'm gonna… well, I don't know what I'll do. Maybe I'll go buy another copy of this album.
HAWKINS: The way this music flows in and out of the title theme is very dark and brooding. "Thank God" takes its time, yet seems to go by way too quickly. The use of minimalism with bass and effects complement the mysterious feeling of the ambient Vangelis vibe very well. It almost seems like new sounds bubble to the surface with each repeated listen, and I immediately think of video games like Metroid each time I hear it.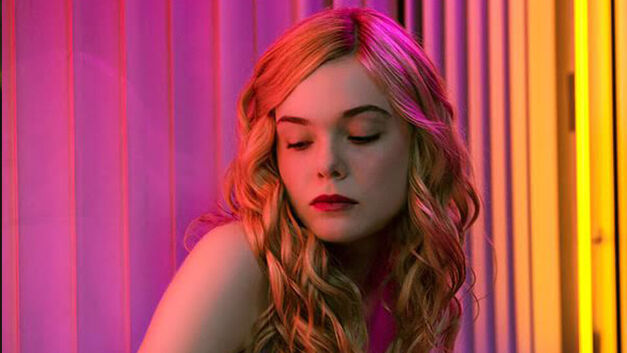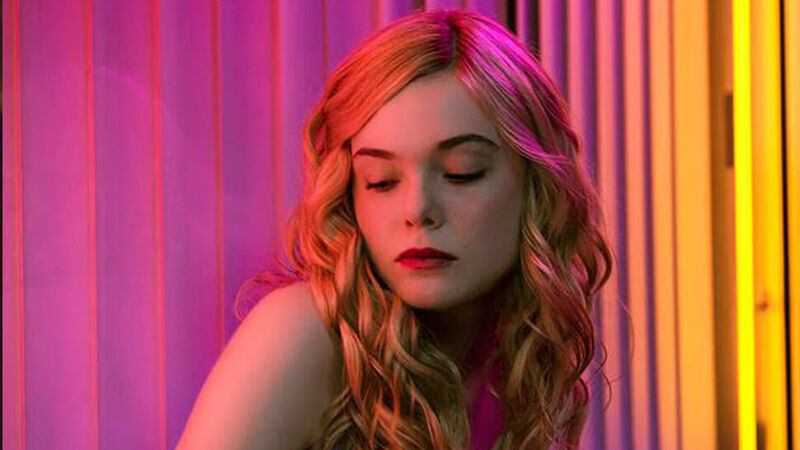 In Closing
NEWTON: For fans of Cliff Martinez or Nicolas Winding Refn, I'm close to saying this record an absolute must-buy. The only thing I can think of that might turn listeners off is the repetitive, comparatively sparse electronic arrangements. This score doesn't capture the foreign neo-noir tone of Only God Forgives or the lush synthwave pulse of Drive. But you and I like electronic music, and we understand that comes with the territory.
HAWKINS: One thing that always gets me about certain soundtracks is how the track names can easily spoil certain plot points. It's very nitpicky stuff, but knowing the title reflects chapters and events that take place in the film prior to viewing can be a bummer. Honestly, for anyone interested in staying away from spoilers for The Neon Demon, listening to Cliff Martinez's score without even knowing the names of the tracks is worth doing. This album is a fantastic score that is easily experienced on its own. The music is enthralling and worth listening to over and over.
The soundtrack album for The Neon Demon will be released on June 24.