It's #ForceFridayII and there's a ton of great Star Wars-themed merchandise on sale.
While some may bemoan the Disneyfication and commercialization of the beloved science fiction saga, we have to admit some of these items are pretty cool.
Without further ado, here are FANDOM's picks for the ten coolest #ForceFriday items. And yes, we have an unhealthy obsession with Porgs, too.
Ultimate Collectors Series Millennium Falcon by Lego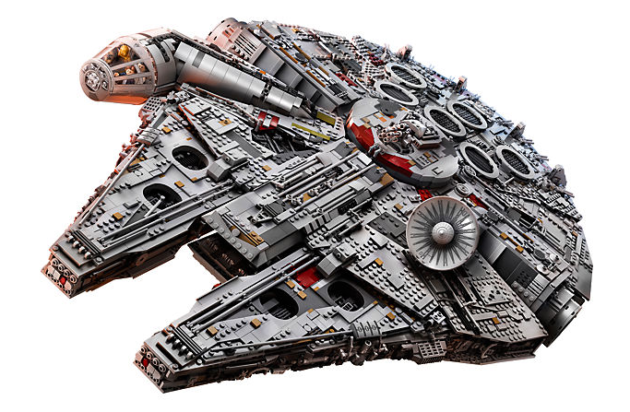 This is the pièce de résistance in any Star Wars and/or Lego fan's collection. At 7,500 pieces and a price tag of $800, it's one of the largest Lego models ever sold. This Millennium Falcon comes with two crews: the classic Han Solo, Princess Leia, Chewbacca, and C-3PO; or The Force Awakens one with older Han, Rey, Finn, and BB-8! Oh and did we mention, porgs! (Add to wishlist here.)
General Leia Organa Force Link Action Figure by Hasbro
Sadly, Carrie Fisher is no longer with us, but her legacy as Princess turned General Leia will live on. This is how we want to remember the icon — strong, distinguished, and elegant. (Purchase here.)
Star Wars T65 Xwing Battle Quad Drone by Propel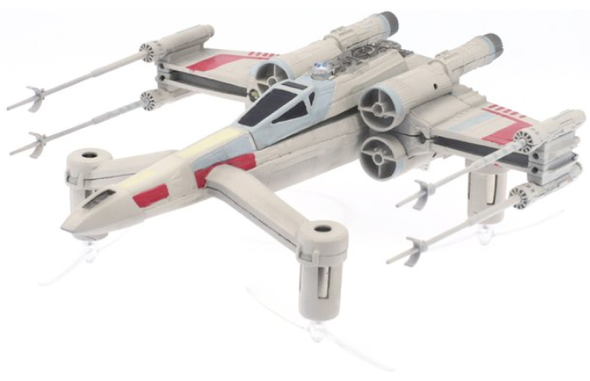 Is there a starfighter silhouette as iconic as the X-wing? This is fully flyable drone model. You can pit it against a TIE Advanced X1 in a drone dogfight. (Purchase here.)
Star Wars BB-9E App-Enabled Droid by Sphero
Heroes always need villains. Meet BB9-E, the First Order version of the adorable BB-8. This droid can be piloted via app. Of course, his honorable orange and white counterpart is available as well — and the droids can interact. (Purchase here.)
Star Wars The Last Jedi The First Order Plastic Nesting Dolls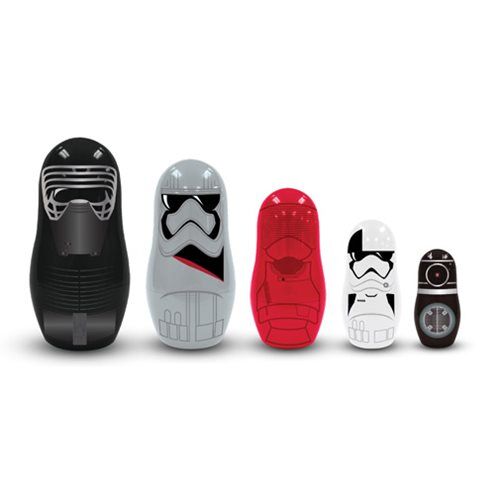 This rogue's gallery represents the pecking order for the First Order, from Kylo Ren, Captain Phasma, the Elite Praetorian Guard, an Executioner, and BB-9. Fortunately, there's a heroic version of these plastic nesting dolls as well, featuring Rey, Finn, Poe Dameron, Rose, and BB-8. (Pre-order here.)
AT-AT Imperial Walker Pet Costume by Rubie's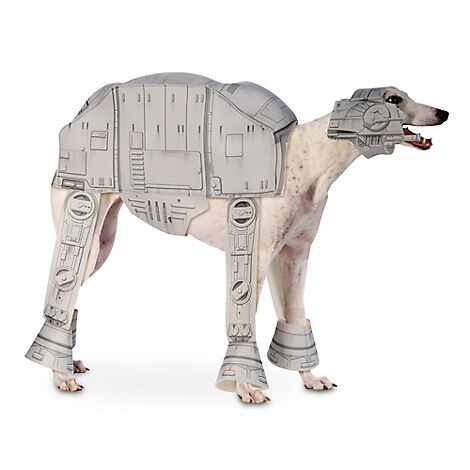 The fearsome AT-AT Imperial Walkers aren't as fearsome when they're our furry friends. With a headpiece and paw cuffs, we're not sure how comfortable this would be to wear, but it looks cool. (Purchase here.)
Star Wars Chewbacca Throw and Porg Pillow for Dogs
Another porg product, this one for your pet. The porg is actually a chew toy, which makes us think that image of Chewie chewing on one of the bird creatures is legit. Just don't think of the throw blanket as the Wookie skinned. (Purchase here.)
Chewie and the Porgs
The porgs and the Wookiee find themselves in a soon-to-be released children's book. Hopefully, since it's meant for impressionable young readers, the characters don't end up eating one another. Emmy award-winning writer Kevin Shinick pens with illustrations by artist Fiona Hsieh. (Pre-order here.)
Porg Mug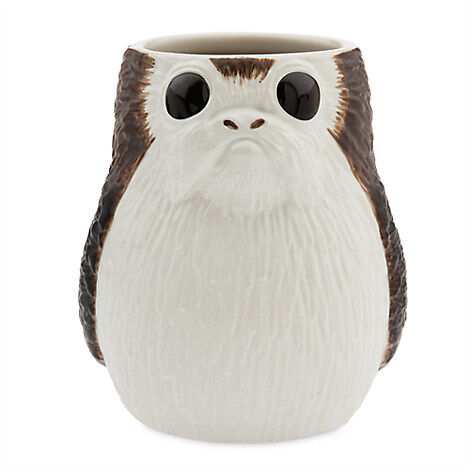 There's something about drinking liquids out of a partially lobotomized animal's head that's more twisted than Kylo Ren killing his father during a heart-to-heart chat. We actually tried these in person and have to say the mugs are a bit awkward to drink from, but they make great pencil holders. (Purchase here.)
Porg Electronic Plush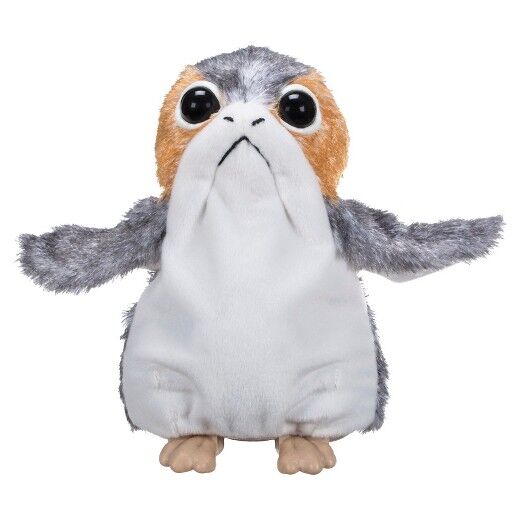 Who can resist these adorable porgs with their big round arms and outstretched arms? They even make cute chirpy noises. These plush porgs will set you back $40. If you were one of the lucky who won the four-foot tall porgs Target was raffling away, they're now going for $1,000 on eBay. You could buy a Lego Millennium for that much. (Purchase here.)
Of course, Star Wars: The Last Jedi opens in theaters December 15, 2017.