In anticipation of the pilot screening at SXSW, Seth Rogen tweeted out a first look at Preacher's leading trio.  Early this year, we had a first look at Dominic Cooper as Jesse Custer with the SXSW announcement.  Today, we had our first look at Ruth Negga as Tulip O'Hare and Joseph Gilgun as Cassidy.  Along with the pilot screening, there will be a panel at SXSW for AMC's Preacher.
Based on one of the most controversial comics of all time, Preacher follows Reverend Jesse Custer, his ex-girlfriend and an Irish vampire who embark on a journey to find God. Custer is bonded with a supernatural entity known as Genesis. Genesis gives Custer the "word of god", forcing people to do as he says.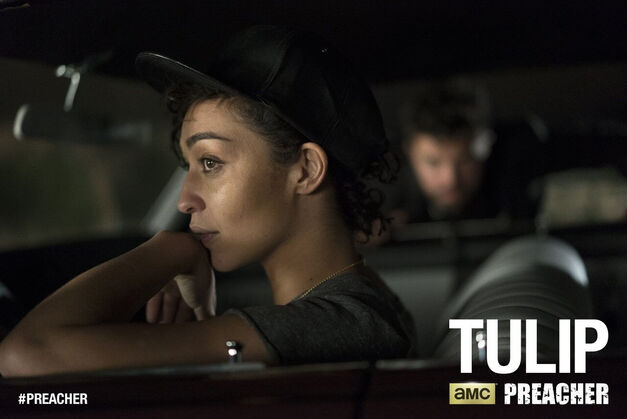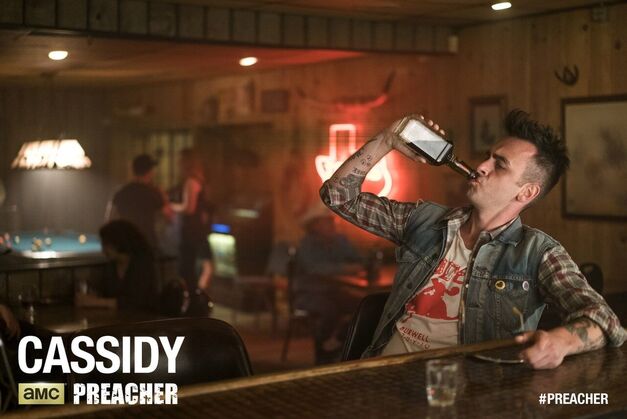 One of the many controversies surrounding the Preacher adaptation is the depiction of Cassidy. While Gilgun was a phenomenal option for Cassidy, the Irish vampire was iconic for wearing his sunglasses for the majority of the comic's run.
Last November, AMC released a teaser for the pilot, which can be seen below.
The series has a 10 episode order for its first season.  The pilot was written and directed by Seth Rogen and Evan Goldberg.  According to a report by The Hollywood Reporter, the pilot will have a 2 hour run time on AMC.  There has yet to be an air date for Preacher, but hopefully there will be one announced at SXSW.