Better Call Saul is possibly the best series currently airing on television. The Breaking Bad spinoff has carved out its own identity while still maintaining the style and substance of its predecessor. Last season ended with a huge gasp and fans are eager to see where the third season will start off. Today gives us our first glimpse into the next chapter of Jimmy McGill's transformation into Saul Goodman. SPOILERS for Better Call Saul will be discussed.
Check out these pictures from Entertainment Weekly.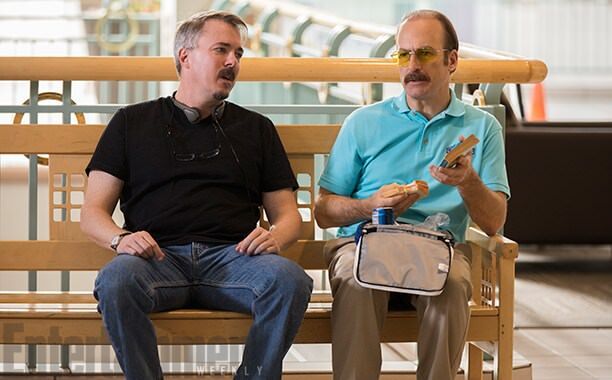 This first one shouldn't be a big surprise. Each season of Better Call Saul has started out with a look at Gene, the identity Jimmy had to adopt after the events of Breaking Bad. Co-creator Vince Gilligan has teased the idea of an entire episode centered around Gene. Could this be a hint about that actually happening?
But it's this next picture that has me very, very curious.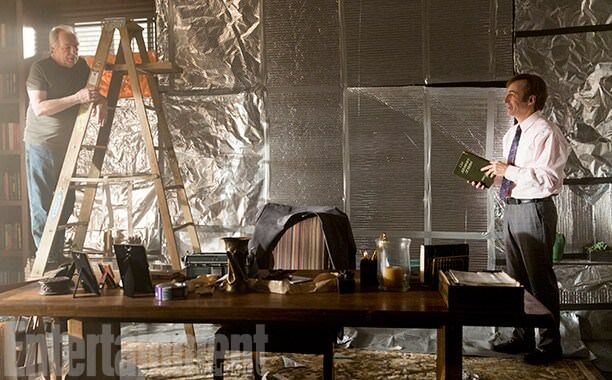 The end of season two culminated with Chuck recording Jimmy's confession about tampering with legal documents. Things seem okay between the two of them. Is Chuck holding onto that tape for some reason? Is he trying to amass more evidence against Jimmy? A big question hanging over the series is why Jimmy changes his name to Saul Goodman. We might be getting a look at that.
It's obvious that Jimmy is still able to operate in Albuquerque after the events of Better Call Saul. So he hasn't changed his name for legal purposes. He also hasn't moved somewhere to hide his identity. Could it be that he chooses to become Saul Goodman to remove himself from his brother? Could it be a purely vindictive act that also symbolizes Jimmy accepting who he truly is?
It looks like Chuck will be continuing his ruse for some time at the start of season three. This will make the scenes between Jimmy and Chuck even more nerve-racking. And if Chuck is still collecting dirt on Jimmy, his character may be going off the deep end. Like his space blanket redecorating hasn't already proved that.
Better Call Saul will return to AMC in February 2017.