Players who haven't yet had the chance to check out Bethesda's awesome DOOM reboot have a fantastic opportunity to give the game a go without spending any money. During their E3 2016 press conference, the publishe announced that they would be releasing the entire first level of the game for free this week to give uninitiated players everywhere a taste of their newest fast-paced shooter.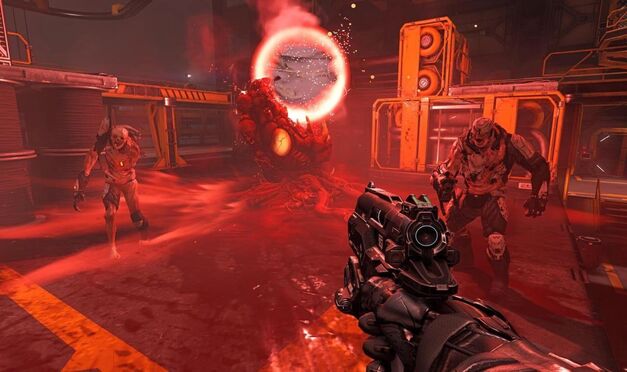 Throughout their conference, Bethesda loudly celebrated the game's success, pointing to all of the effort fans have put into its multiplayer map-making mode. It's obvious they want even more people to play the game, however, and they used the game's lineage as justification:
"DOOM has received near universal acclaim from critics and players alike for its fast combat, over the top demons and amazing graphics – everything that id is known for. Now, id is also known as a longtime supporter of shareware… And in a nod to that tradition, we've decided to allow anyone who  hasn't checked out DOOM's amazing gameplay a chance to do it for free."
The demo will be available for PS4, Xbox One, and via Steam. It will only be available through the week, so if you're interested, fire up that machine and get downloading as soon as you can.
Read more about the new DOOM and how it relates to its predecessors here on Fandom.