As Fifty Shades Darker sexily slinks into theaters, we've got some extremely tempting menu ideas for that Fifty Shades party you're planning. Here are some alluring food options which are sure to… stimulate your appetite.
To bring you this menu, we scoured the book and the first movie for food references, so you don't have to. We promise these recipes are so good that after just one bite your "inner goddess will jump up and down and clap her hands like a five-year-old." Yes, that is an actual line from the book.
Setting the stage for sexy fun at your Fifty Shades party? Get down with these chicken salad lettuce cups inspired by Anastasia Steele.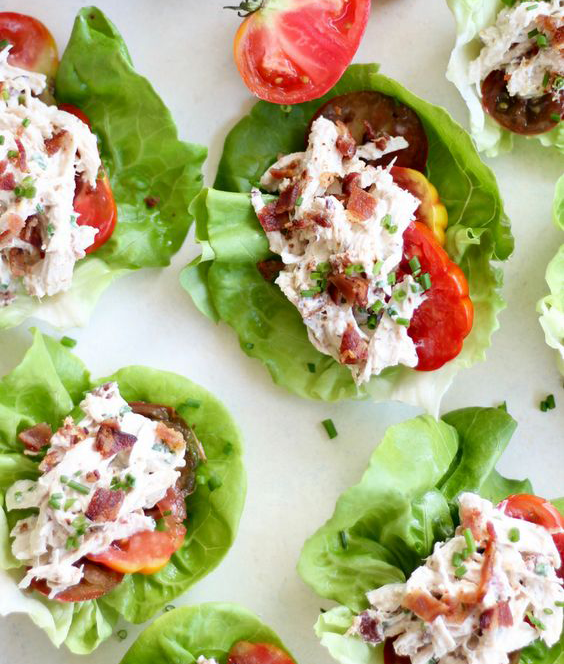 ICYMI, Fifty Shades protagonist and BDSM noob Anastasia Steele totally makes herself a chicken salad sandwich in Fifty Shades of Grey. We know, girl. Chicken salad is just so… appealing. Well, we've got a carb-free version that's so good, your party guests are bound to be delighted.
Is your body ready for a night of culinary delight?Because these sushi rolls are looking fine AF.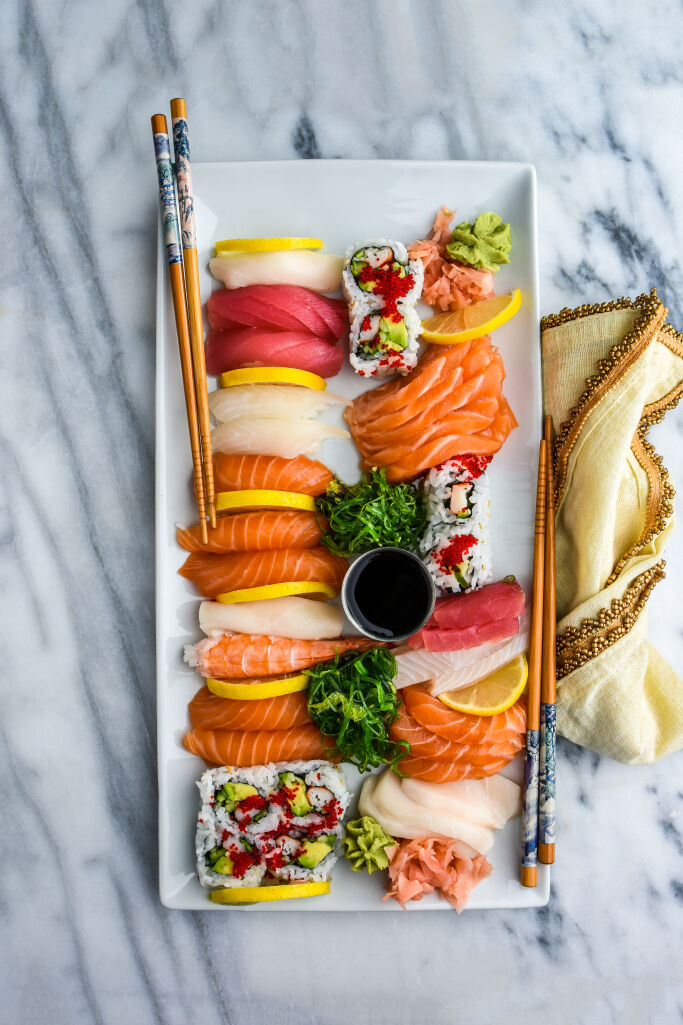 Ana's #1 Zaddy Christian Grey loves serving fancy sushi rolls during business meetings, because that's the kind of man he is. Just look at all that swag and sex appeal right there on that plate! Here are some tips for preparing that deliciousness. And don't forget the wasabi, because we know you like it hot.
Oh my god, these oyster shooters will please your palette until you just can't take it anymore.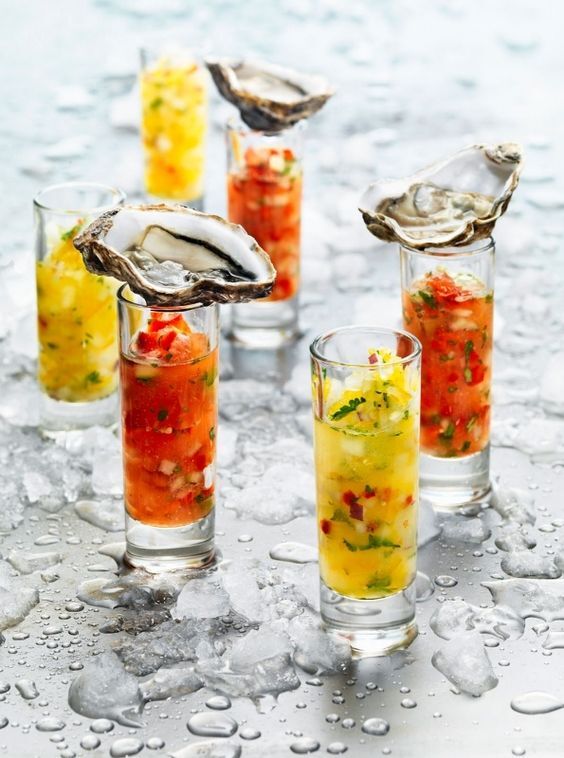 Oysters — a food known for being a powerful aphrodisiac — are always fun to eat at party. How do you make them even more fun? With vodka! Serve these fresh oyster shooters for an alluring appetizer and get your guests in the mood.
This cod in citrus and butter sauce is so delectable you'll need a safeword.
Relive the magical meal of Ana and Christian's first date with a black cod entrée served with asparagus and potatoes. This buttery pan-fried version is flavored with citrus and basil, and will make a perfect main course for your Fifty Shades dinner menu.
 If you're going to have dessert, this mind-blowing cake is layer upon layer upon layer of chocolate seduction.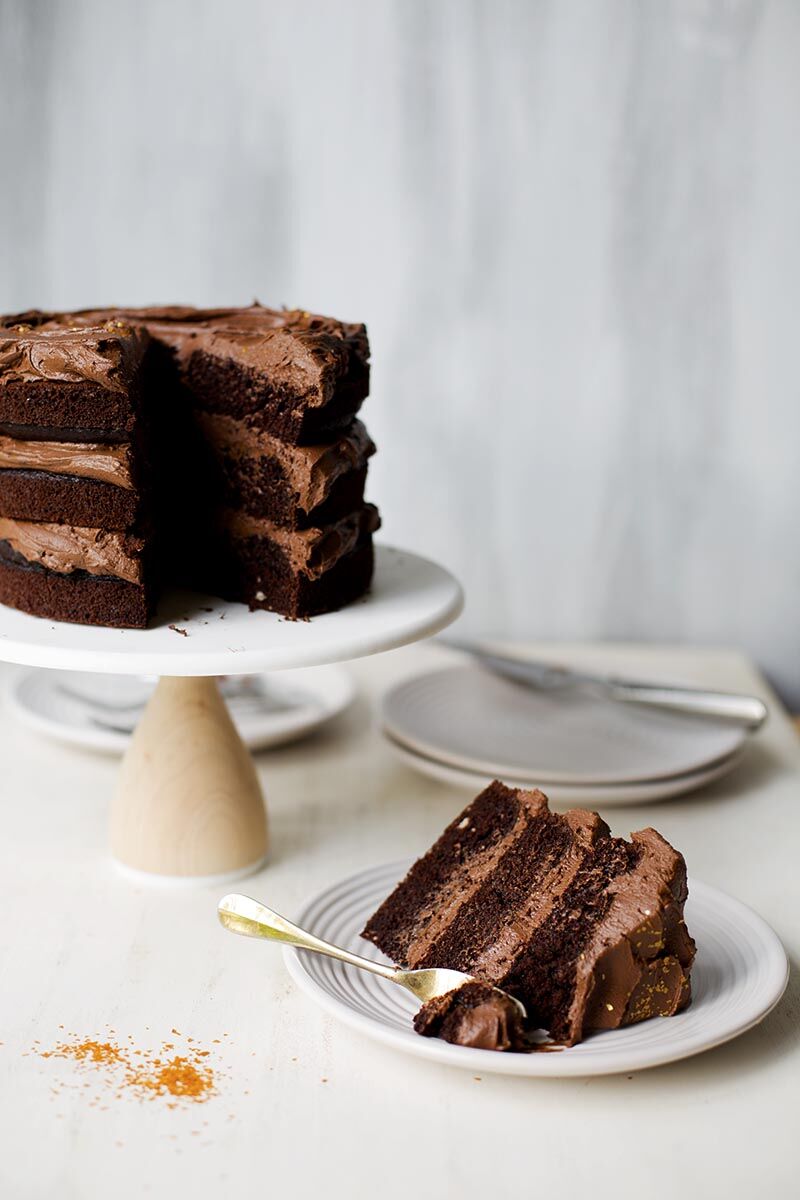 No room for dessert? That's unfortunate because you're having it anyway. And you'll like it. We promise. Just like Christian's voice, we found a chocolate layer cake recipe that's "warm… like dark melted chocolate fudge caramel." Mmmmm.
You can plan your Fifty Shades party anytime, but Fifty Shades Darker opens Friday, February 10th.