2016 may have been a good year for movies, but it was a great year for acting. Even some of the year's worst-reviewed blockbusters had performances to savor. But our favorite performances of the year weren't tucked away in awards season Oscar fuel. Instead, we got a wide variety of superb dramatic and comedic performances throughout the year. Join me and Fan Contributors Andrew Hawkins, Danielle Ryan, Eric Fuchs, Jessica Dodge, and Troy Anderson as we list our absolute favorites in no particular order.
Ryan Gosling in The Nice Guys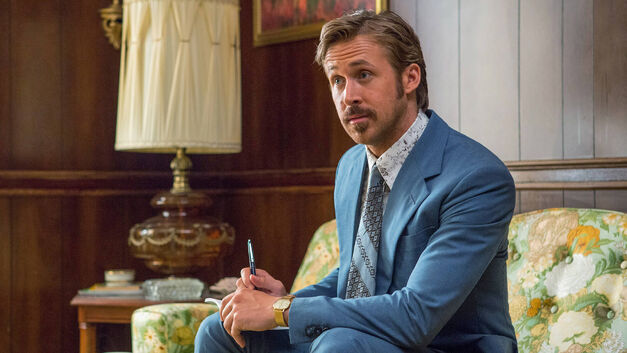 As a private investigator with no sense of smell and a precocious preteen daughter, Gosling is hilarious. We usually associate Gosling with heavier dramas. But his delivery of quick, smart dialogue and endless movie-star charm make Holland March likable (despite his many flaws). Gosling shows off superb comic timing. He knows when to ham it up and when to let smarter, quieter jokes do the work for him.
It takes a certain kind of panache to play a character like Holland March. The guy's a broken mess and a total jerk, and ultimately he's not the story's hero. It's nuanced and precise, much like director Shane Black's storytelling. Gosling has shown this year that he's capable of just about anything, and The Nice Guys will be a gem fans can go back to again and again. [Danielle Ryan]
Kim Min-hee in The Handmaiden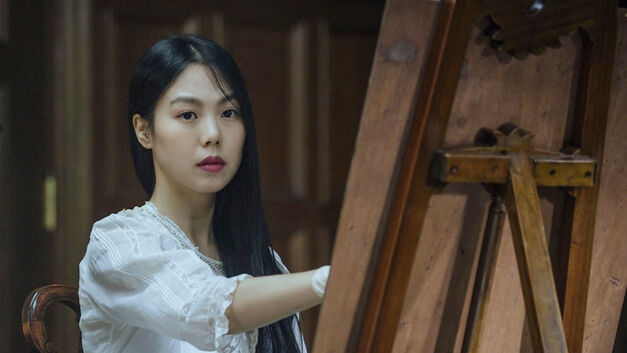 Kim Min-hee's performance in The Handmaiden is as complex and multilayered as the film itself. The Korean actress plays the young Lady Hideko, the object of everybody's illicit lusts. Her character is the supposed mark in a con artist's scheme to steal her fortune and leave her in an insane asylum. At first Hideko pretends to be an innocent heiress, utterly lost in the world and easily seduced by a false Count. Her handmaiden, Sook-Hee (Kim Tae-ri) is tasked to ease Hideko into the Count's control.
But even in this first act, it is clear there is more to Hideko than what meets the eye. Kim Min-hee gives us plenty of hints between the visual clues that she is playing a role. Several roles, really — she is a different kind of character in each of the film's three acts, as it shifts from one perspective to another. Total innocent, or emotionless psychopath? Kim carries herself very differently when she's faking innocence than when she is genuinely embarrassed. There is a sincere heart to this manipulative person. But you won't find it until the third act. [Eric Fuchs]
John Goodman in 10 Cloverfield Lane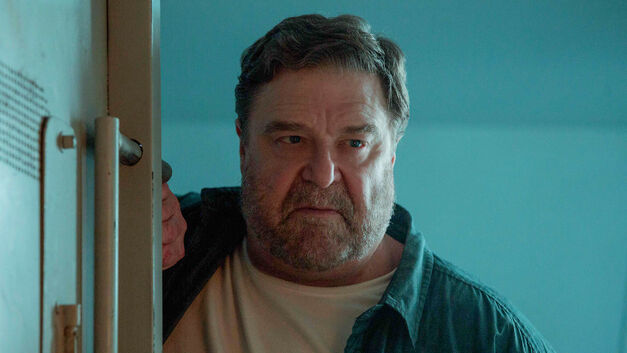 John Goodman's portrayal of doomsday prepper Howard in 10 Cloverfield Lane is terrifying. Director Dan Trachtenberg spoke with us earlier this year and mentioned just how a single glance from Goodman could intimidate the other characters and the audience. The man is firing on all cylinders here. The big bad of the movie may ultimately be an alien invasion, but it is Goodman that leaves us shocked and awestruck by the end of the film.
He plays Howard as a highly volatile and unstable man stuck in his world of conspiracy and survival. His underground bunker is as much of an extension of his character as his bizarre mannerisms. It's a very disturbing performance that perfectly sets the tone for how much danger Michelle is in. Goodman's monster is an average joe that erupts on contact. No one else comes close to blowing up with that kind of energy, and this role is one of the best examples of just how great Goodman is at what he does. [Andrew Hawkins]
Krisha Fairchild in Krisha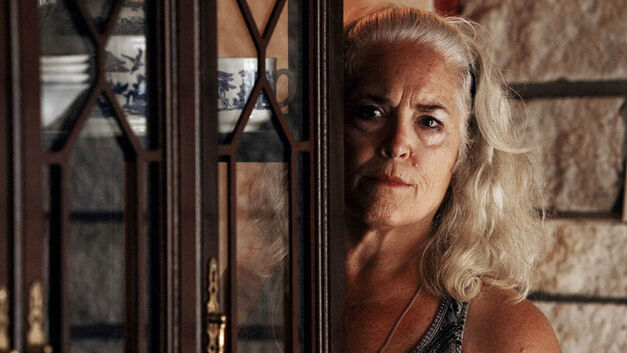 Realism: It's not necessary for a truly great performance, but it's what makes Krisha Fairchild's performance truly great. Though Fairchild may share the same first name as her character, she's definitely not playing herself. But the film is still, in many moments, all too authentic.
The writer and director, Trey Edward Shults, is Fairchild's nephew. The film is a tense family drama set at a Thanksgiving reunion. Fairchild plays the family's black sheep, an addict who only recently came back into the family's good graces. As Krisha, Fairchild is heartbreakingly good. It's a frightening performance — one that overwhelms you with her social anxieties and descent into chaos. [Travis Newton]
Daniel Radcliffe in Swiss Army Man
Daniel Radcliffe played a talking corpse in Swiss Army Man, and that's harder than it sounds. Mainly, he kept a straight face during dramatic dialogue. Even more impressively, he did it while breaking wind like a motorboat. Paul Dano's Hank shoved all sorts of things into Radcliffe's mouth, and Radcliffe had to fight the urge not to have things shoved into his face. He also had no trouble with the implication that he had a cork in his bum for most of the movie.
All this (and other innumerable activities in the film) might seem ridiculous and weird to any audience. And yet, Radcliffe did it all as a glassy-eyed corpse. I think it all boils down to the courage to look like a complete jackass on film. Daniel Radcliffe swallowed pride to take on this role, and the result is something he should be proud of. He deserves the Brass Balls award of 2016. [Jessica Dodge]
Mary Elizabeth Winstead in 10 Cloverfield Lane
There's a vulnerability to Mary Elizabeth Winstead's Michelle that builds the core of this movie. When she isn't speaking, we see it in her expressions. Then, we get to witness Michelle's transformation, which plays as one of the most satisfying character arcs of the year.
And while Winstead makes for a great heroine, she does some of the best acting of her career in 10 Cloverfield Lane's quiet moments. The contrast between her wide-eyed fright and shrewd resourcefulness is one of the things that makes this film such a pleasure to watch. This modest little movie had the best scenes of dialogue in any sci-fi film this year. It owes much of that to Mary Elizabeth Winstead. [Travis Newton]
Alden Ehrenreich in Hail, Caesar!
Alden Ehrenreich did something amazing in 2016: He became a star. It's been ages since we had a male supporting player in an ensemble picture just blow it out of the water. While Ehrenreich will eventually be synonymous with Han Solo, film fans should take a moment to enjoy this surprising highlight from earlier in the year. Playing like a mix between Tom Mix and Audie Murphy, Ehrenreich is funny and pretty historically accurate to boot.
Those post-War years in Hollywood found the studios doing their best to mine talent from outside the Atlantic and West Coast theatrical groups. The awkward scene between Ralph Fiennes and Ehrenreich over diction might be one of the best performed comedic bits of this decade. If you appreciate wordplay and character development, then you should be firmly behind Ehrenreich in 2016 and beyond. If you liked what you saw here, then go pick up his earlier films. Yes, even Beautiful Creatures. [Troy Anderson]
Royalty Hightower in The Fits
This role may be light on dialogue, but that doesn't matter when a performance can express so much in movement. Royalty Hightower embodies preteen insecurity, balancing power with nervous energy. Her character, Toni, is navigating a new world. She loves boxing with her older brother, yet finds herself drawn to the feminine energy of a dance troupe.
But because this new world of older girls is so intimidating, much of what we see through Toni's eyes carries a vague horror. Through quiet observation and understated dialogue, Hightower leads this movie like a champ. But as Toni begins to find her desired balance between the rigid form of boxing and the wild abandon of dance, a young star finds solid footing. [Travis Newton]
Julian Dennison in The Hunt for the Wilderpeople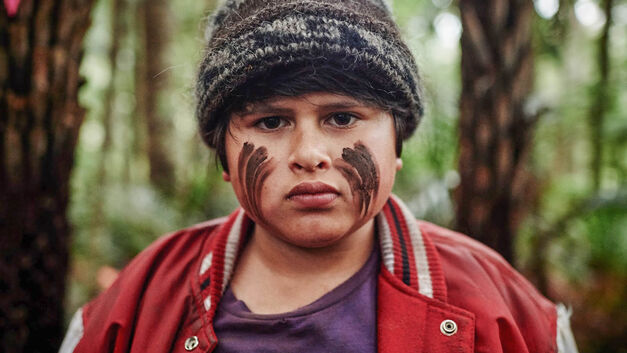 The Hunt for the Wilderpeople has one of the year's best casts, and Julian Dennison is the clear standout. As teen delinquent Ricky Baker, Dennison shows us something completely honest. He makes the character come across as a real teenager, not some 40-year-old screenwriter's idea of one.
His sullen moodiness is perfect, and so is his comic timing. And when his foster parents (Sam Neill and Rima Te Wiata) manage to break him out of that quiet shell, Dennison shows us an unfiltered goofy charm that'll win you over in a heartbeat. [Travis Newton]
Casey Affleck in Manchester by the Sea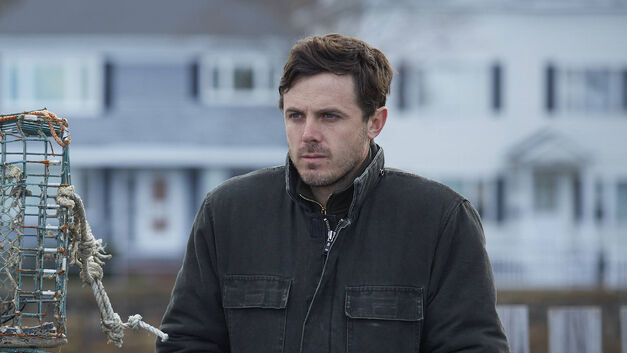 I'm going to make a small bet with you, audience, and guess that Casey Affleck is going to win Best Actor come the Academy Awards. That's like guessing the Patriots are going to make the Super Bowl this February. It's pretty much wrapped up, assuming the Chiefs or Denzel Washington don't pull an upset. Unlike the Patriots, Affleck deserves it.
We first meet Casey Affleck's character, Lee Chandler, living a lonely closed-off life in the Boston suburbs. He's only in his forties, but he's waiting for the end. But in the past, we see Lee Chandler was a bright beacon of personality. As Manchester by the Sea unfolds, we see how Lee Chandler became what he is. Affleck carries ten thousand tons of grief in every scene. He manages to propel that into dark, sarcastic comedy, which is a great achievement. [Eric Fuchs]