It's no secret that Marvel nowadays is conquering most of the nerd and geek society. Especially after Captain America and Iron Man battled it out in the MCU's most recent film. But what about some of the names that don't really have anything going for them? Like, what about the Fantastic Four? Yes, Fox has put out not one, not two, but three films for the Four, yet no one seems to want to remember them. Many fans have wanted a Fantastic Four film to actually be fantastic. So far, however, we haven't gotten it. If the Four were to be owned by Marvel again, they'd have more options with more opportunities for the first Marvel family.
Is this possible?
According to moviepilot.com, there have been talks of Fox giving up the Four to Marvel. Plus, many people have wanted it to happen since the failure that happened in 2015, possibly before. Therefore, it would make sense for the Fantastic Four to come back.
What would the story be?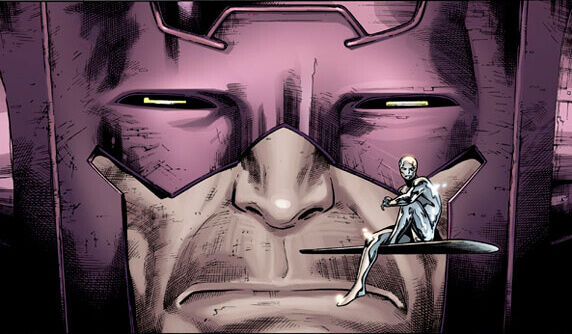 The story could be something along the lines of this: Inhumans have just been booted off the Phase Three timeline. In case you are unfamiliar with the Phases, it's a way of showing how the heroes grow. For instance, Phase One was introducing all the heroes; Phase Two showed the heroes in a different light, and so on. This would be a Phase Four film.
When will it be in Phase Four? No one knows. But, that means that either a new film needs to be put in, or they just have no room for another film in Phase Three. If the latter is true, discard this theory. But if they do need another film, the Fantastic Four should be that film. Why? Because the Inhumans were introduced in a 'Fantastic Four' comic. Yes, the Inhumans debuted on Marvel's Agents of S.H.I.E.L.D., but they could still make it work as an introduction for those who haven't seen the show.
The obvious choice for a villain would be Doctor Doom. But, in the Fantastic Four film, they don't kill him. Rather he becomes the Loki of Phase Four (where he never died in the movie he first appeared in and is rather the villain for the following Avengers). And, of course with Marvel and their post-credits scenes, an example of something they could do would be Silver Surfer scouting Earth for Galactus to feed on.