If there's been one undeniable bright spot in the most recent Star Trek films, it's Simon Pegg. He's brought the kind of charm and energy that the series needs. He's taken over scriptwriting duties for the newest entry, Star Trek Beyond, and today brings some news that we here at Fandom feel pretty proud of.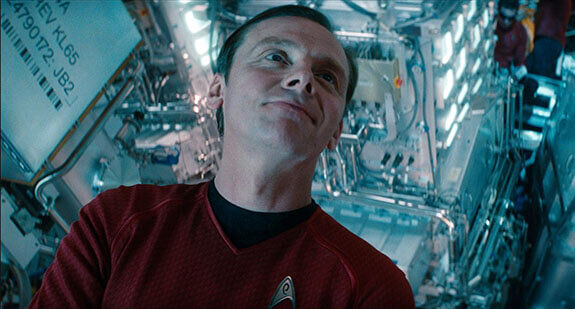 While at CinemaCon, Pegg was asked about his involvement with the new Star Trek script, and he revealed that he had a lot of help from Memory Alpha, the Star Trek Wikia:
"We had the entirety of 'Star Trek' history at our disposal and it's always there online.  There's an amazing Wikipedia online called Memory Alpha.  It became Doug and my resource and the place that we'd turn to whenever we wanted to know 'What kind of weapons does an NX vessel carry?'  Memory Alpha has it.  We actually wrote to the Memory Alpha guys and got them to name a certain device in the movie.  I sent them a letter saying, 'Can you come up with this for me?'  In two hours, they came back with an entire etymological history of what the thing was.  It's beautiful.  It's fantastic to have that support network."
What a great collaboration between creators and fans. More filmmakers that are tackling these kinds of huge universes should use these kinds of resources more often. This also showcases that Pegg is taking his duty as a writer very seriously. The last two Star Trek movies were enjoyable in terms of their spectacle, but their scripts were either a little too airy (Star Trek) or downright atrocious (Star Trek Into Darkness). Knowing that Pegg is using the best Star Trek resource on the web to check his script gives me hope that Star Trek Beyond will feel a little more like classic Trek.
Even more exciting is that Memory Alpha fans got to name something in the new movie! What a fantastic time to be alive when you can be directly involved in the properties you love. That's one of the reasons why Fandom is here: to celebrate how fans and creators come together to make some real magic. This news has made this Trek dork very happy.
Star Trek Beyond warps into theaters on July 22. You can thank the fans at Memory Alpha for helping to get it there.