Presented by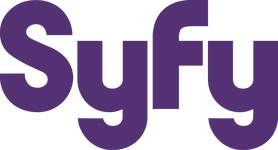 Looking to escape the summer heat? Look no further than FANDOM's Sci-Fi Summer Guide, your insider look at the far-out, futuristic movies, video games, and TV shows coming out this season.
August's big movie release is the film adaptation of Stephen King's The Dark Tower. And on the small screen fans will be treated to the TV premieres of Blood Drive on Syfy, The Tick on Amazon, and Death Note on Netflix. Also in August, gamers will be able to get their hands on Agents of Mayhem and Lawbreakers.Check out this frequently updated list of FANDOM articles and videos of August science fiction.
Blood Drive (TV, 10 August)
The Dark Tower (Movie, 18 August)
Lawbreakers (TV, 8 August)
Agents of Mayhem (TV, 15 August)
The Tick (TV, 18 August)
Death Note (Movie, 25 August)
Brett Bates is a staff writer at Fandom. He's been in the video game industry for eight years as a writer and as a developer for companies like BioWare, Rumble, EGM, and Bitmob. According to his business card, he's a fan of indie games, crime comics, and boxer dogs.