Ever wonder if you might be missing out on something? FOMO is the Fear of Missing Out. What are SuperFans watching right now? What's the hot new thing everybody's excited about? What should you be downloading, streaming or recording on your DVR at this very moment?
We can tell you what everybody else is doing based on the trends we see within Fandom and Wikia at large.
Game of Thrones Season 6
Trending up in the US, is attention towards the hotly anticipated Game of Thrones Season 6 starting on HBO April 24. Overall daily traffic to our Game of Thrones wikia has almost doubled since the beginning of April to 230,000 GOT Fans daily. Of course, you'll have to wait a few days for the next season to start, and unlike Netflix, you won't be able to binge watch through all 10 new episodes. At least you'll get some sleep.
UPDATE: As predicted, traffic to our Game of Thrones wikia during and after the first episode of Season Six aired was HUGE. We saw 3X the traffic on Sunday and then 900,000 Fans generating almost 3MM page views Monday. Post-TV days are always the biggest. 8 out of Wikia's top 10 pages after the show were gameofthrones.wikia.com related. At any one time, we have 3,500 fans reading about Season Six, Melissandre, Arya Stark, Jon Snow and about 20 other pages. #NoSpoilers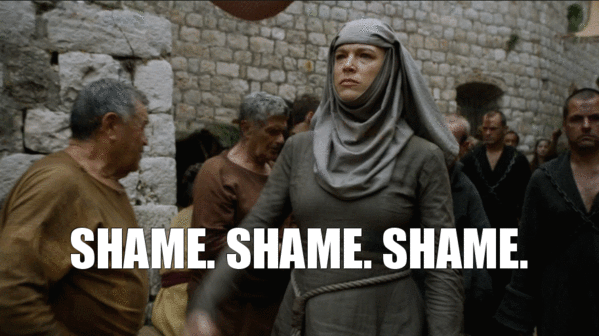 Chrisley Knows Best
US Fans are pretty obsessed right now with USA Network's Chrisley Knows Best. Todd Chrisley's page is one of the top search terms that keeps showing up in Wikia's tracking from Google and Chrisley's profile pages is now one of our top overall wikia pages. Why? Reading the comments on his Wikia page, it's clear that Chrisley has some major fans as well as detractors, while everybody else simply appears to be trying to figure out how the heck he got on TV. Gosh darnit. I think his fan base can be summed up by the following comment:
"OMG!!!! this show is sooooooooooooooooo hilarious, I could watch it for HOURS!!!!!!!!! LOVE IT!! THANK YOU!!!
You can watch a promo below and decide if you agree. What do you think? Does Chrisley know best?
Star Wars
Star Wars remains a perennial fan favorite, but it's clear that the character of Snoke is the most trending character in the new series right now. There hasn't been this much buzz since Princess Leia's wore that bikini to Jabba The Hutt's house party.
Ever since Snoke appeared – gigantically – in a few brief scenes during The Force Awakens, people have been intrigued about how he will be woven into Episode VIII's storyline. What's clear to any Padawan is that Snoke is a powerful operative for the Dark Side of the Force. Apparently all his good looks were traded in that Faustian bargain with the Dark Side.
Behind the CGI Snoke is the very human, very British and very ubiquitious Andy Serkis. It's quite clear that everybody is excited to see how the whole Kylo Ren/Snoke, master/disciple relationship evolves in the upcoming film. Whatever plan they concoct together, guaranteed it won't be good. 
Sticking with Star Wars this week, Rogue One was big news. The Rogue One page on Wookiepedia offers a really in-depth analysis of the upcoming independent Star Wars movie. Highly recommended reading. You can find the trailer here at but a more interesting take is one click below:
[ooyala video=81azlvMjE65W02LgRvEDRL0n2qp7utMH][/ooyala]
Fallout 4
For gamers, Fallout 4 was still big news. Some trends never die. This trend isn't even fading slightly.
A second add-on was released and fans of the radioactive franchise found their way to the Wasteland Workshop, to find out how they could capture and tame beasts from the, well, wasteland. Including Deathclaws! Fallout Fans also kept visiting our Fandom article detailing all the great mods for the game that keep appearing. Expect this Fandom page to continue getting updated. Four times so far!
Dark Souls III
Again in gaming, Dark Souls III saw a major spike in fans flocking to the wikia, probably trying to understand why they keep dying so much. The game gleaned an 89% Metacritic score, but is definitely not for the faint-hearted, or lazy, gamer.
One brand new trend we've never seen before was the Russian version of the Dark Souls wikia, http://ru.darksouls.wikia.com, is the fastest growing in the Wikia universe of fan sites right now. Amaze-balls!
Civil War
Of course, this week sees the biggest event in American history since the Civil War, namely, Marvel's Civil War. Cap and Iron Man (spoiler) will be facing off against each other, dividing the pantheon of MCU heroes new and old across party lines. Team Cap or Team Iron Head. You decide. Read up on all this warring on the Marvel Database, then go see the movie True Believers.
My Singing Monsters
Lastly it's amazing what you can learn from looking at a few data log files, but apparently Punkleton is enjoying some fame this week. Shame on me for not knowing the wikia MySingingMonsters.wikia.com, I've only worked here 7 years, but apparently this wikia is finally finding its fans. Traffic spiked on April 14 and I have no idea why, but it might have something to do with this Facebook page: facebook.com/MySingingMonsters.
One person's trending Fandom is another person's WTF.