American Horror Story: Cult
Tuesday, September 5 (10/9c, FX)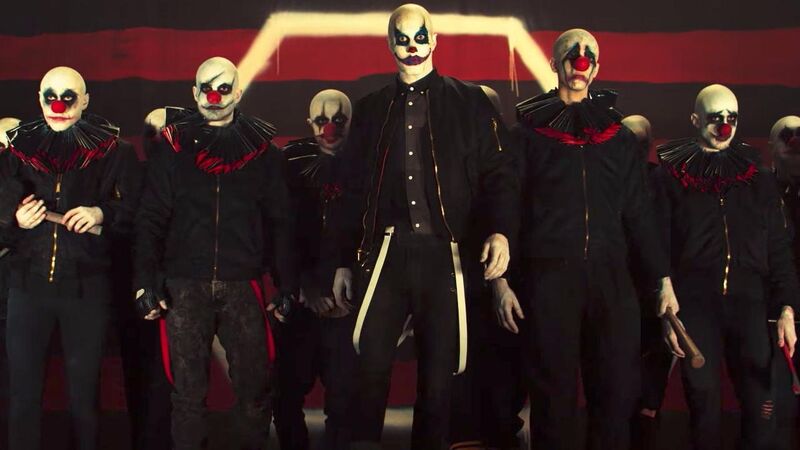 What are some of your worst fears? Clowns? The dark? Religion? An opposing political party? These are the questions American Horror Story: Cult will ask this season. Sarah Paulson is back, this time as a woman with intense phobias. Her therapist is played by returning cast member Cheyenne Jackson. They are joined by AHS alum Evan Peters, who will play the intrepid cult leader for which this season is named. Scream Queens star (and the daughter of the late Carrie Fisher) Billie Lourd has also joined the cast, as well as Arrow's Colton Haynes and Billy on the Street host Billy Eichner. American Horror Story: Cult premieres tonight on FX.
Outlander
Sunday, September 10 (8/7c Starz)
Claire has returned to her time carrying Jamie's child. Now separated by centuries, Claire does her best to raise Jamie's child with Frank, who cannot understand her attachment to a time that's long been forgotten. In Claire's present, her daughter grows up to be a bright young woman, a woman who longs to know the man her mother once loved. In his present, Jamie is faced with harrowing revelations about his sister, his family, and about the future of the Scotland he calls home. Season 3 of Outlander will span more years than ever before and will continue to ask the question, how and when can these lovers ever find their way back to each other?
Star Trek: Discovery
Sunday, September 24 (8:30/9:30c CBS)
When Star Trek: Enterprise concluded its television run back in 2005, fans thought they may never see "the voyages of the starship Enterprise" or any other starship again. Now, 12 years later, Star Trek is returning with the CBS All Access series Star Trek: Discovery. Set 10 years before Star Trek: The Original Series, this new iteration of Star Trek will introduce audiences to a new crew, a new ship, and a new threat in the galaxy. A star-studded ensemble has come together for this series, including Michelle Yeoh, Sonequa Martin-Green, Anthony Rapp, Doug Jones, Jason Isaacs, James Frain, Rainn Wilson and more. Star Trek: Discovery will first premiere on CBS and then air exclusively on the streaming service CBS All Access.
Will & Grace
Thursday, September 28 (9/8c NBC)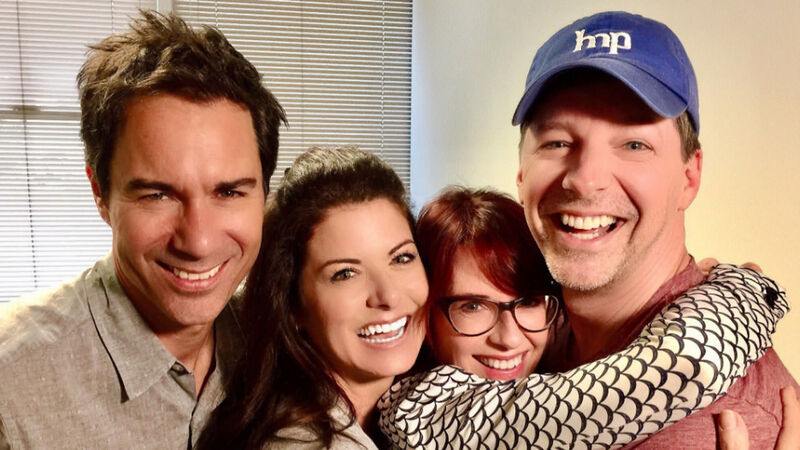 Everyone's favorite gay and straight roommate duo Will & Grace is back after 11 years off the air. Eric McCormack and Debra Messing are returning to NBC as Will Truman and Grace Adler. They will be joined by returning fan-favorites Megan Mullally and Sean Hayes, who played Karen and Jack, respectively. The series will pick up where the original left off, but with a slight change: Will and Grace did not fall out of touch, nor did Grace marry Leo. The series will rewrite Will and Grace's foreshadowed future and focus on topics like politics, sexuality, religion, friendship, and of course, New York City. The show will air on NBC this fall and has already been picked up for a second season.
Marvel's Inhumans
Friday, September 29 (8/7c ABC)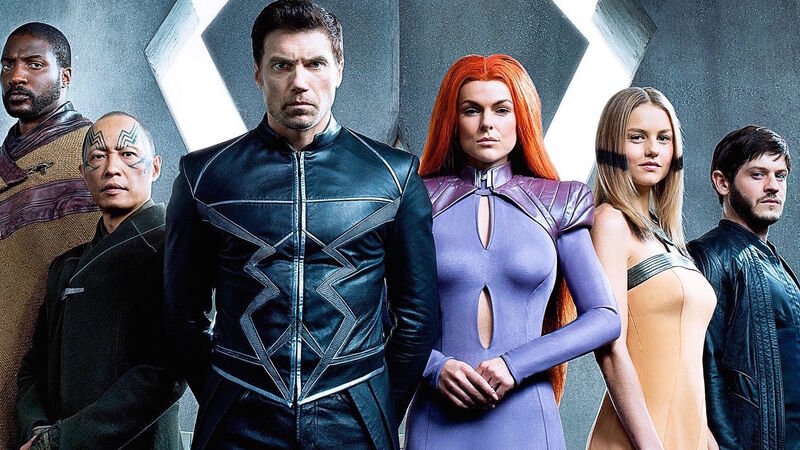 While Marvel's Inhumans has already premiered in IMAX, the series will be making its television premiere on ABC later this month. Following an outbreak of Inhuman genes on Earth, the Royal Family of Inhumans will be forced to reveal themselves to Earth after centuries of hiding on the moon. Political struggles will create an opportunity for Maximus to challenge his brother Black Bolt's reign as king, leaving the Inhumans divided. Anson Mount and Serinda Swan lead the Inhumans as Black Bolt and Medusa, while Game of Thrones' Iwan Rheon leads the rebellion as Maximus. Lost alums Ken Leung and Henry Ian Cusick round out this cast, which also includes Isabelle Cornish, Eme Ikwuakor, Sonya Balmores and Mike Moh. Oh, and there's a dog who can teleport named Lockjaw — yeah, he's a good dog.
Check out Fandom's full list of new and returning Fall TV shows below.