There are always movies that you don't see coming. Whether by misspent marketing or word of mouth, the "sleepers" are the Trojan Horse of cinema. They surprise the audience and more often than not very few see them coming. Luckily, Fandom's been listening to the wind and these fall movie releases may be worth pursuing even if they don't carry the same wattage as other films.
The Handmaiden
Release date: October 21
A new erotic drama from the director of Oldboy and Stoker, The Handmaiden is blowing critics away. The story revolves around a beautiful Japanese heiress who hires a young Korean woman to be her handmaiden. But the heiress is unaware that her new hire is part of a plot to steal her inheritance. Set in the 1930s, this lavish period piece is full of Park Chan-wook's signature twisted sensuality and obsessive attention to detail. It looks like the perfect marriage of gothic romance and pulpy crime drama. To find out when you'll be able to see The Handmaiden, visit the film's website. [Travis Newton]
Desierto
Release date: October 14
In an election year where immigration has become a hot-button topic, Desierto looks like it could be one of the most incendiary horror films in recent memory. It's certainly one of the least subtle. The marketing for this film has even used some of Donald Drumpf's rhetoric against Mexican immigrants in its trailers. A group of immigrants are trying to illegally cross into the U.S., but they are soon being hunted by a deranged patriot played by Jeffrey Dean Morgan. It's clear that this is going to be a divisive movie no matter what. Will it be able to break out and cause some heated discussion? Regardless, this doesn't look like one to miss. The cast is stellar and the tension is nerve-racking. Expect this to make some noise. [Drew Dietsch]
Passengers
Release date: December 21
What would you do if you woke up practically alone on an intergalactic colony ship? What would you do if it was 90 years before you were supposed to wake up and you're now essentially stranded? That's the question posed by Passengers, the newest movie by Morten Tyldum, director of The Imitation Game. Hopes are high with this movie as it stars two of the current hottest actors, Chris Pratt and Jennifer Lawrence; and the script has long been on the Hollywood Black List (a grouping of the best scripts around that have yet to be greenlit/worked on). A lot of positive variables are working in favor with this movie so far. Fingers crossed that the whole proves to be even better than the sum of its parts. [Bob Aquavia]
American Pastoral
Release date: October 28
Ewan McGregor makes his directorial debut and it's not some minor work no one knows about. It's Philip Roth's Pulitzer-winning book and one which has long awaited a proper adaptation. The project has passed through many hands but it seems all the pieces have clicked into place. A great cast featuring McGregor, Jennifer Connelly, David Strathairn, and Dakota Fanning looks to make this dense and emotionally-charged tale really pop. While it's probably not a film that will reach award contender status, it has all the tools it needs to be an effective sleeper. [Nick Nunziata]
Denial
Release date: September 30
Denial has all the makings of a sleeper: A fantastic trio of leading actors in Rachel Weisz, Tom Wilkinson, and a trimmed-down Timothy Spall. A director with a crazily diverse track record in Mick Jackson (The Bodyguard and the classic LA Story). And incendiary subject matter involving the Holocaust. This is a really intriguing mixture and the word-of-mouth has been terrific. It's not going to be a movie for those with short attention spans but Denial looks to offer plenty in the scarce subgenre of adult-themed drama with weight. [Nick Nunziata]
Goat
Release date: September 23
It's hard to imagine that a film starring one of the Jonas Brothers has the potential to be a winner but Goat looks to be an exception. Nick Jonas plays a member of a fraternity whose rituals get extremely out of hand in a big way. Instead of opting for Neighbors-esque comedy Goat goes truly dark. In a day and age where that has become a major talking point, this film could be one that speaks to young people in a way that makes a difference. [Nick Nunziata]
There are Monsters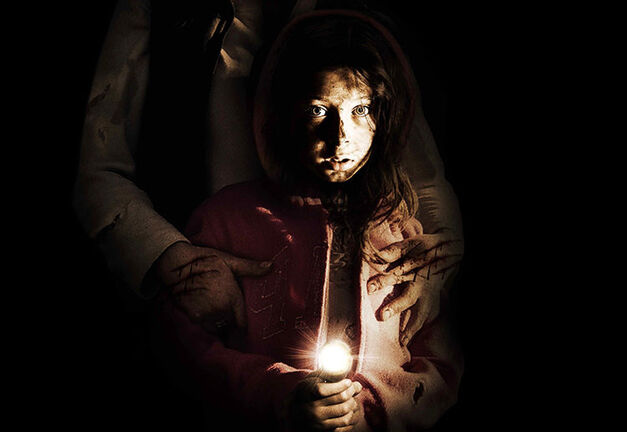 Release date: TBD
The Strangers was a big deal for horror fans, and in Bryan Bertino, it seemed the genre had found a new potential voice to pay attention to. Then he disappeared for a while. Now, after the middling Mockingbird, he appears to be back in a big way. A mother, a daughter, and a monster serve as the principal characters in There are Monsters, a film with no current release date but plenty of buzz. If this one finds its way into theaters before the end of the year, chances are good it'll be one to keep an eye on. [Nick Nunziata]
Previously in our Fall Movie Preview:

Nick Nunziata created CHUD.com.